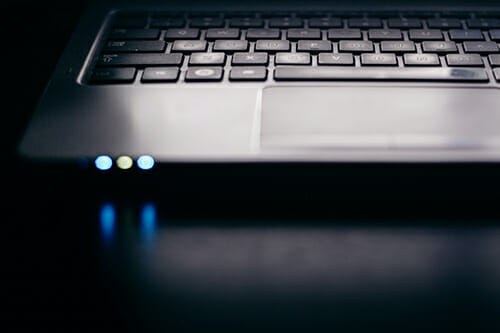 Chronicle of Higher Education Releases Report on the Future of Learning
August 12, 2018
In early August, Chronicle of Higher Education released a new report on the future of learning. Few were surprised to find that educational technologies were a major focus of the 2018 report. If you think the future of higher education will look like a sci-fi film where students wander around wearing virtual reality (VR) glasses and immersing themselves in other worlds, however, think again. According to the Chronicle's most recent report, change is imminent in higher education but will likely be more directly driven by innovations in data than innovations in VR or augmented reality.
Co-sponsored by Desire2Learn, the 55-page report, The Future of Learning: How Colleges Can Transform the Educational Experience, highlights three major shifts currently underway that are expected to radically disrupt higher education over the coming decade.
Big Data Will Increasingly Drive Student Success
The so-called student-success movement has been gaining ground for over a decade. As part of the movement, colleges nationwide have poured considerable resources into tracking student success and hiring advisors to support students from the time they are admitted to graduation. What has become clear is that big data is often as critical as human advisors when it comes to supporting students on their higher education journeys.
As stated in the Chronicle's executive summary of The Future of Learning, "Some innovative colleges are deploying big data and predictive analytics, along with intrusive advising and guided pathways, to try to engineer a more effective educational experience. Colleges can now track with greater precision who is struggling, when, and how." But college counsellors aren't the only people who benefit from data. Students also benefit on several critical levels. Indeed, the authors of The Future of Learning found that 63% of students find degree audit tools extremely useful, 61% find degree mapping tools extremely useful, and 51% find "early alert" systems (e.g., Starfish) extremely useful.
Innovations in Teaching Will Transform Learning
The Future of Learning report is generally also optimistic about what's next for teaching. As highlighted in the report, professors are increasingly embracing new developments such as flipped classrooms, active learning, and adaptive courseware to more effectively engage students. Despite current innovations, however, the report cautions that more research is needed to distinguish all the hype from solid results. As highlighted in the executive summary, "Improving learning is a puzzle that technology alone cannot solve. If undergraduate education is to improve, academic leaders must pay more attention to the quality of teaching on their campuses. Good teaching is critical, but the means and methods to improve effectiveness are not always straightforward."
One of the most notable findings from the report is the strong evidence that faculty are increasingly eager to embrace online learning. Citing data from the 2017 ECAR Study of Faculty and Information Technology, the report notes that a majority of professors (51%) want some online learning component in their classes. In addition, 9% of faculty would like to see their classes offered entirely online.
The Future of Learning Will Pivot Change Management
The final challenge facing colleges is managing change. Falling primarily on the shoulders of academic leaders, The Future of Learning report emphasizes that for innovations to take hold, "Academic leaders must confront structural, financial, and cultural barriers." Specifically, leaders will need to deal with departments and divisions that continue to operate independently  and at times, put up notable barriers to reform. There will also be a growing need to pour increased resources into training and talent recruitment. As the Chronicle's executive summary of The Future of Learning observes, colleges are "fundamentally conservative institutions that may not sufficiently encourage, support, and reward risk-taking." It it on this basis that college leaders have to be mindful and find ways to move forward, even if and when moving against the grain.