Social Hackers Academy Retrains Migrants and Asylum-Seekers in Greece for Work in the Tech Industry
October 10, 2018
Last year, eLearning Inside connected with Social Hackers Academy, an NGO based in Athens, Greece that provides a coding bootcamp for migrants, asylum-seekers, and out-of-work individuals to train for jobs in the tech industry. Since we last spoke, the group has trained 22 junior developers and has expanded classes to include instruction in WordPress along with basic digital skills. Having successfully placed graduates in longterm jobs, Social Hackers Academy has launched a crowdfunding campaign with the hopes of generating another 12 months of runway.
"There is a huge lack of developers, not only in Greece, but in general," said Business Development Coordinator Aggelina Mila. "Everyday I hear, 'I want six developers tomorrow' or
'I need 10 developers by Friday.' There's a talent gap in IT and web development and many refugees and asylum-seekers are not economically independent. We are matching these groups together through our coding school."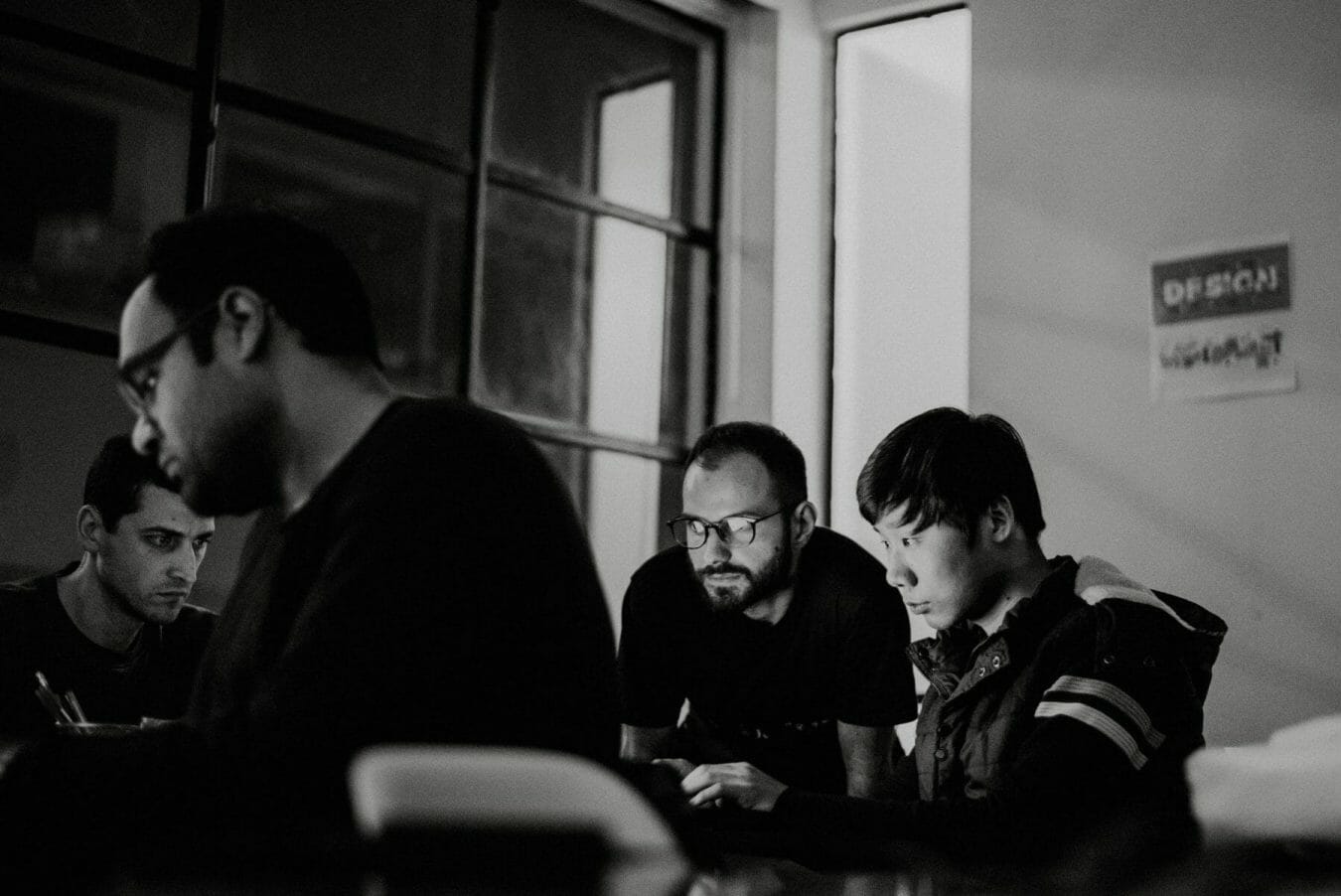 The Challenges of Connecting Refugees with Work in Tech
But that matching process is not easy. In the beginning, even communicating effectively with migrant communities in Athens was a challenge. "We were going through camps saying, 'We have this program, join us,'" Mila said. "People didn't fully understand what we're saying. They understood our role to be finding them a job. So that's why they were coming. All of a sudden, we were asking them to sit down for long hours of study with a computer and many of them had no experience with IT. That was really difficult for them."
That kink has since been worked out. The bootcamp now asks for an application process which clearly describes the challenges that lie ahead. Successfully connecting with businesses, however, has remained challenging.
There are currently over 60,000 migrants and asylum seekers in Greece waiting to be processed and hopefully placed in another community. With a slow and encumbered bureaucracy along with more people continuing to arrive, that figure has remained consistent for the past few years.
At the same time, Greece has been living under austerity measures imposed following the global financial crisis. While unemployment in the country has been dropping, it currently sits above 19%. So as business development coordinator, Mila often hears reasons why a company isn't interested in Social Hackers Academy graduates, even though they need coders.
"For some companies, it was because our learners had no experience before and they didn't believe that we could teach them the skills they need in six months to become a junior developer," Mila said. "But then there are also people who are saying, 'What about the culture? 'What about these guys' legal papers?' So we really need to pitch our students to a lot of companies even though they can't find developers."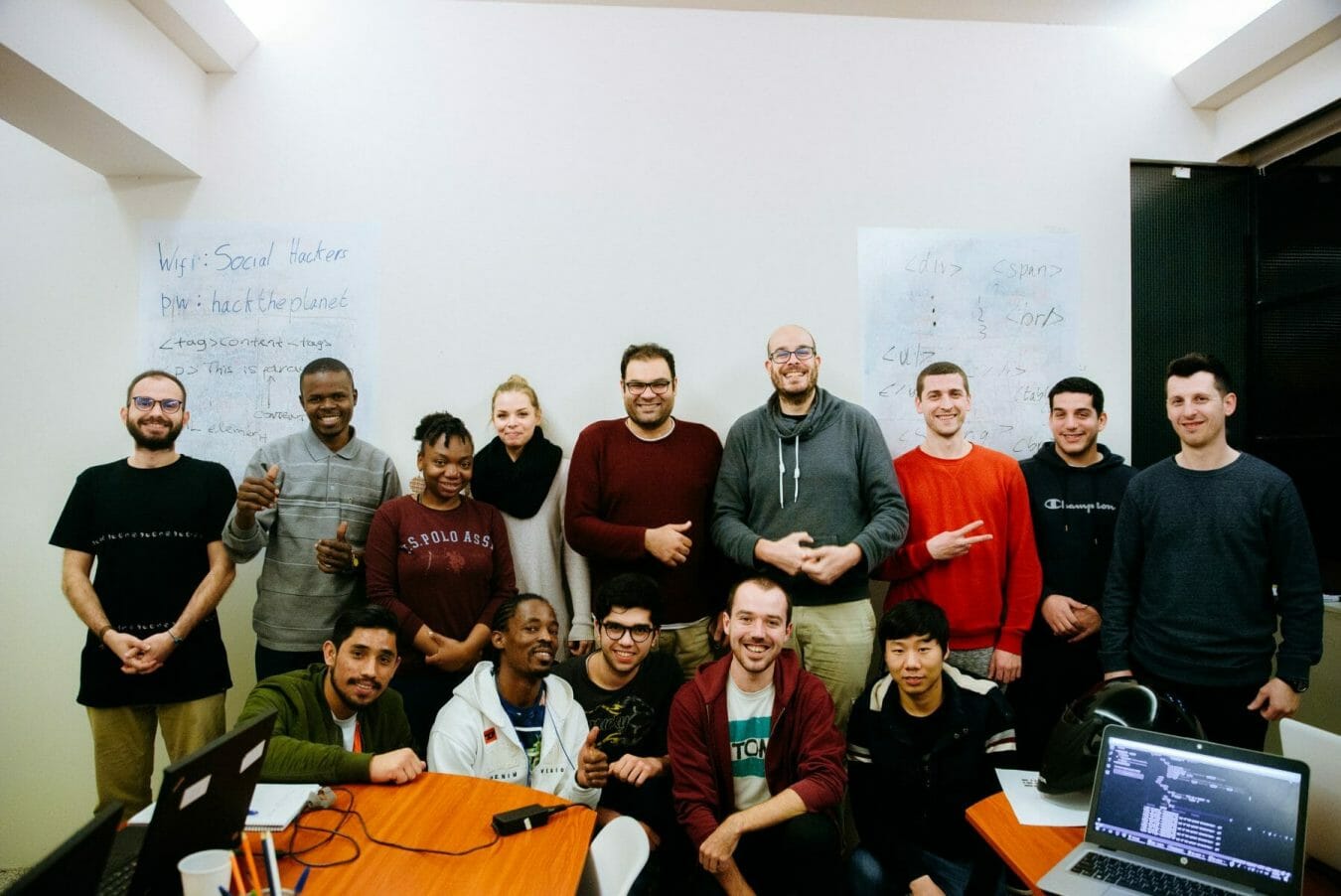 Still Social Hackers Academy Has Found Work for Their Graduates
The bootcamp requires all of their learners to have the necessary paperwork to work in Greece, which could include asylum-seeker status or proper identification from their country of origin.
But not all companies have been so unwilling.
"Something interesting happened recently with a shipping company," Mila said. "They said, 'Okay, we need developers. Send us any developers you have.' It turned out that they were using a different developer language than our students had learned. But they said, 'It's okay, we need those students. Send them to us and we will educate them.' It was the first time we saw something like that. It was like mind = blown."
Social Hackers Academy has also begun to send some learners to intern at startups. "So even though they might not get a job out of it, which is quite possible, they'll get the experience," Mila said. That helps out some.
Asylum seekers' status is also an issue. Greek companies don't want to hire coders who will soon be placed elsewhere in the EU and quit their jobs. So Social Hackers Academy has sought out remote work as well as Athens-based jobs. The group has also begun to place an emphasis on freelance work, so that successful learners can begin to become even more independent and work remotely.
Social Hackers Academy hopes to continue this work. With their crowdfunding campaign, they hope to raise €33,000 ($38,000), which would give them enough runway for another year of operations. Check out their crowdfunding page here.
Images courtesy of Social Hackers Academy.