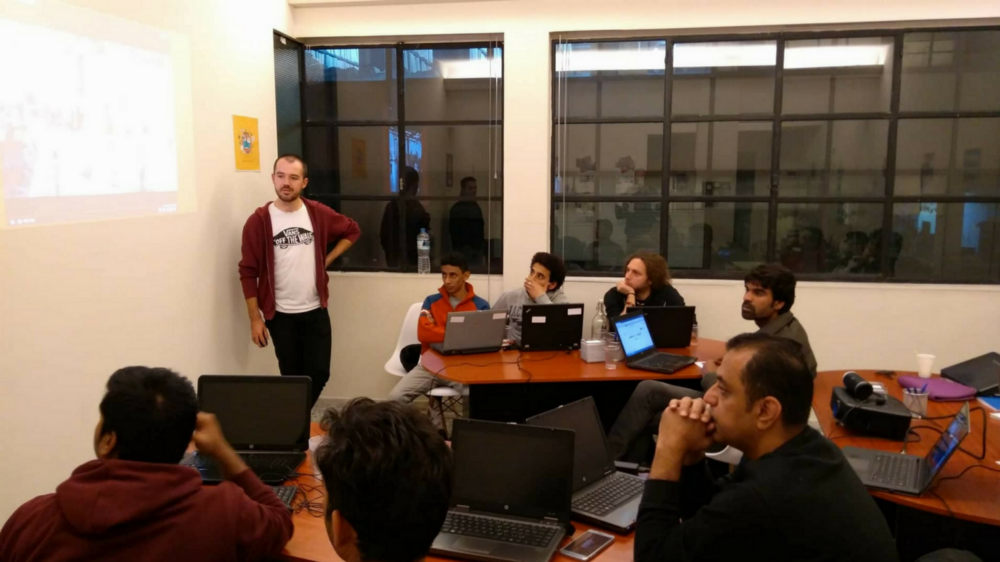 Social Hackers Academy, A Coding Bootcamp In Greece, Is Teaching Web Development to Refugees and Displaced Migrants
January 31, 2018
While coding bootcamps that seek to teach learners all they need to know to become software and web developers have taken off in the for-profit sector in much of the western world, they've also begun to target other communities. Since the fall of last year, Social Hackers Academy has taught displaced refugees and migrants in Athens, Greece how to code.
According to the founders in a release, they operate on the following belief: "Don't give them fish, show them how to fish: eating, drinking, the warmth of a house or clothes will not cease to exist as a need for refugees. They are in a foreign country with no means to integrate. Unless someone provides these people with the necessary skills to be able to stand on their feet: don't give them meals and clothes, teach them something useful to get a decent job, get a decent salary and buy what they need (exactly the goods they need, not random goods on offer) all by themselves."
The team consists of three co-founders who quit their jobs to dedicate themselves to the bootcamp full time and over twenty volunteers. Of these volunteers, 17 are experienced developers and teachers who aid in the education process, often from remote locations via Slack. For their curriculum, the founders have decided to focus on full stack web development. They also operate in partnership with Hack Your Future, a proven bootcamp for refugees based in Amsterdam.
With the skills they impart, they believe their graduates will be able to earn average annual salaries reaching above $60,000.
From Ippei Leads: check out the best online course for web development.
Responding to an Ongoing Problem
While the simultaneous refugee and financial crisis in Greece made major headlines in 2011-2012, the hype has largely died down since. Both problems, unfortunately, persist. The unemployment rate peaked in mid-2013 at above 27%. Since it has fallen to 21%. That rate, however, comprises only Greek citizens. Refugees and displaced migrants face radically higher barriers to enter the workforce.
The mass migration of displaced people has not stopped. It hasn't even really ebbed. In 2017, an estimated 11,000 landed in Greece from Syria, Iraq, Afghanistan, and the DRC alone. Over 60,000 people have sought refuge in Greece. Of that number, only 7,803 have been relocated in the past three years. While many do not see Athens as a permanent home, there is little indication that migrants will have any other choice in the near- to mid-term.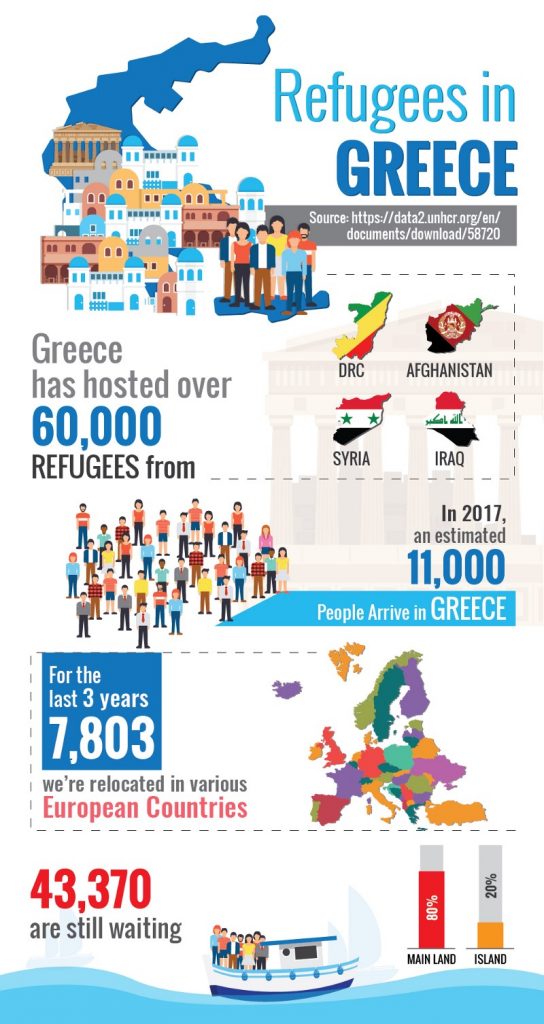 How Social Hackers Academy Is Doing
Unlike many coding bootcamps that promise jobs upon completion of the program, Social Hackers Academy has conducted some extensive outreach to potential employers. According to the NGO, twelve tech companies in Athens alone are interested in hiring their students once they complete their program.
The bootcamp launched in September of last year. In December, they began a second run. In total, the two classes comprise of two dozen students. Unlike many other coding bootcamps, the co-founders have more realistic expectations for the success of their graduates. They believe that somewhere around 60% of them will be able to truly benefit from the skills they learn and land a job in the tech industry.
Like any NGO, especially those operating in Athens, the founders of Social Hackers Academy are constantly on the hunt for funds to stay up and running.
Their biggest operating costs at the moment are renting office space and acquiring laptops for their students.  They could especially benefit from laptop donations, especially as so many professionals have old devices kicking around.
To donate or learn more about Social Hackers Academy, visit their site, and follow them on Facebook, Instagram, and Twitter.
This post has been brought to you in part by Ippei Leads.