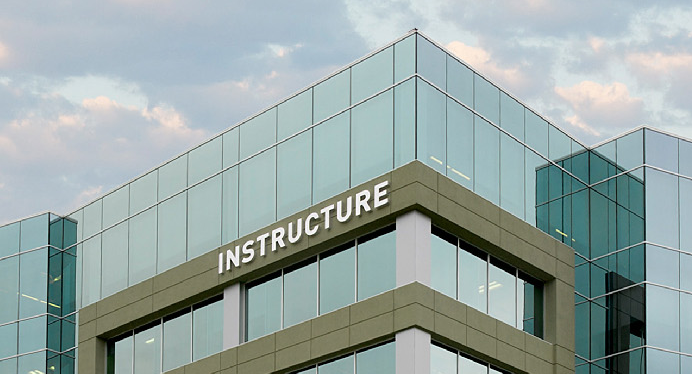 Instructure Launches "Partner Booster Program" to Support Edtech Startups
April 02, 2018
On March 30, Instructure, the Utah-based company best known for its learning management system Canvas and workplace software program Bridge, announced that it is starting its own incubator program for edtech startups. The program arrives on the heels of the company's tenth anniversary and promises to offer edtech startups access to some of its services and expertise. The announcement may also suggest that the company is looking for strategic ways to grow.
Instructure Reaches Out to Edtech Startups
No longer a startup itself, Instructure announced its call out to edtech startups late last week in a blog post on its own site. Tagged with a "Calling All Awesome EdTech Startups!" headline, the invitation read as follows: "Scrappy do-gooders with big ideas that will change education forever—we want to hear from you! It wasn't too long ago that Instructure was the new kid on the block, doing whatever it took to show off our LMS, road tripping around the country sharing the Instructure story, and preaching awesomeness of Canvas.  We know there are hundreds of hungry young startups out there doing the same thing. We respect the hustle and want to help."
On this basis, Instructure says it will be selecting four partners to participate in the launch of its Instructure Partner Booster Program in 2018. Participants will receive free access to the Instructure Partner Program, participation in a Boosters Partner Day, access to Canvas sandbox and their Partner Support team, free participation at a CanvasCon event, and a deal to get into InstructureCon. Anyone interested needs to meet a few basic eligibility criteria to apply including the following: a.) be in the process of developing a cloud-hosted technology; b.) be a company younger than five or have a product less than three years old on the market; and c.) have fewer than 25 employees.
Instructure's Partner Program
While Instructure's incubator is new, its partner program is not. In fact, it already has hundreds of partners. Current partners include big players like Amazon Web Services (AWS) Worldwide Public Sector. Cengage is another. They offer flexible learning tools to students, to smaller companies  like Cidi Labs and SoftChalk. Partners benefit by gaining access to Canvas's technical support team, solutions engineers, Canvas and/or Bridge sandbox accounts, and forum support, as well as some marketing tools.
Is Instructure Taking a Page from Amazon's Playbook?
As Amazon has demonstrated, paying close attention to startups can pay off. Indeed, much of Amazon's success has pivoted on the company's ability to find and purchase startups that have yet to generate revenue but that own a concept or technology that promises to become revenue-generating overtime. While it is not entirely clear that this is part of Instructure's plan, the company certainly is in the position to start acquiring startups and in late 2017, it made the first move to do so.
As reported in late February, Instructure performed well throughout 2017, including in the final quarter. Indeed, the company reported 39% revenue growth in the fourth quarter and 43% growth for the year.  During a press conference announcing Instructure's 2017 results, CEO Josh Coates not only emphasized the company's strong performance but also noted that in 2017, Instructure completed its first product acquisition, Practice, which is a video microlearning solution designed to improve assessment and coaching. Whether any of Instructure's new partners end up becoming part of the family is uncertain, but the company's decision to invest in a startup program does appear to suggest that it is scouting for new product and service ideas and willing to invest to get a firsthand look at which companies have the most to offer.