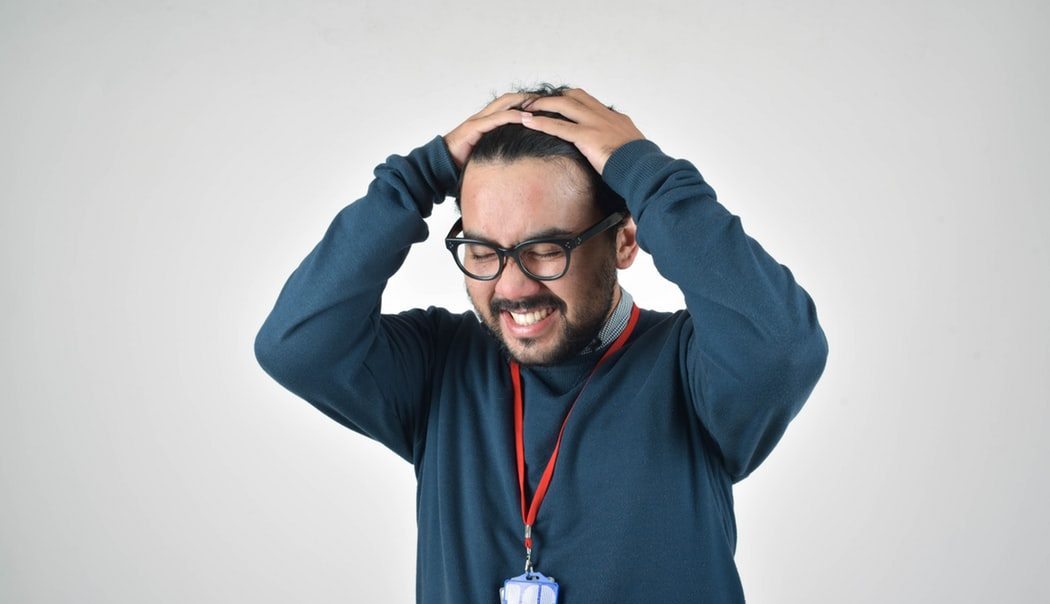 LinkedIn Learning Is Tackling Workplace Stress
July 05, 2019
The writing is on the wall and by all accounts, it doesn't bode well for many workers. Over the next decade, millions of jobs will be lost or radically modified as artificial intelligence (AI) and machine learning disrupt how we work across sectors. But this is just one of the many factors currently creating higher levels of workplace stress across industries.
eLearning Inside recently talked to Tanya Staples, Senior Vice President of Content and Production at LinkedIn Learning, to learn more bout how LinkedIn is using training to help today's workers deal with the stress and uncertainty of the era's rapidly shifting economy.
Why Workplace Stress Is On the Rise
Cait Etherington – What factors are contributing to the growth of stress in the workplace at this time?
Tanya Staples – Across gender, age and seniority, people are stressed about work. In fact, about half of people say their job is stressful, with the biggest source of stress being the sheer amount of work– and the resulting struggle to maintain work/life balance, according to LinkedIn Learning's stress at work report.
Perhaps not surprisingly, people are also concerned about the future of their job. Technology is evolving at an unprecedented rate, and some people feel anxious about staying on top of all the new skills, tools, and trends they need in order to remain competitive. This, in turn, can lead to uncertainty about career paths and sense of purpose — which is the third biggest cause of workplace stress.
Workplace politics and colleague tensions is also a key driver of stress. Nearly two-thirds of those surveyed report feeling stress due to office politics and colleagues; nearly the same amount lamented about not having access to the tools to do their jobs. Taken together, these reasons might motivate employers to focus on building a positive, collaborative company culture that allows employees to be more productive.
By understanding what's stressing workers out, companies can provide employees with the resources and training they need to effectively manage these stressors.
Stress Triggers Differ Across Generations
CE – Is workplace stress a generational problem? Do Millennials have different stress triggers than their older counterparts?
TS – Even though all generations are affected by stress, Generation X workers are feeling it the most. More than half of Gen Xers in our survey reported being stressed at work, most often related to the future of their job. Research shows that Gen Xers are less likely to have the latest tech skills – for example, artificial intelligence – than millennials, and unlike baby boomers, most Gen Xers are at least 20 years away from retirement. They are caught in between needing to rapidly upskill for an uncertain future and being tenured enough to hit cruise control.
Of course, it's possible that part of the reason Gen X is the most stressed is because of their age and stage in life. Those who study happiness find that life satisfaction tends to bottom out around age 45– an age when many adults are feeling the squeeze as they try to balance the demands of children, aging parents, and increasing responsibility at work. This is born out in our own data, which shows that with more responsibility comes more stress. The good news is that if this is a more predictable stage of life, employers can help employees expect it, and offer resources to help them through it, knowing that they're going to come out happier and less stressed on the other side.
Millennials may be less stressed overall than their older peers, but they tend to be the most concerned about their sense of purpose at work and opportunities to learn and grow. For a generation who is known for seeking purpose over profit, this stress may be a sign that companies haven't been able to keep up with employee appetites for personal satisfaction. Companies can help satisfy this drive for purpose by providing extra detail and transparency around the organization's mission, and highlighting each employee's role in accomplishing it.
Regardless of age, the survey showed that middle managers are struggling the most to cope with their workloads. Many managers lack the tools needed to effectively contribute to team performance, as well as development and innovation. This is where tools like Glint can help, providing managers with the ability to understand their team's feedback at a glance with personalized guidance that enables managers to own their results and stay accountable for action taking.
How Training Can Mitigate Workplace Stress
CE – What specific types of training programs can help mitigate workplace stress?
ST  – There are several courses on LinkedIn Learning that help employees take practical steps to manage stress and the underlying issues that may be causing it. Prioritizing Your Tasks, led by productivity expert Dave Crenshaw, teaches professionals how to value their time: how to set priorities, when to say no (or yes!) to a project, and tips for delegating work. Since workplace stress often reflects or impacts other aspects of life, LinkedIn Learning has courses from Arianna Huffington on the connections between well-being and productivity, and how employees can shift their mindset from surviving to thriving.
Employers might also consider using tools that help them keep a pulse on employee stress and happiness levels. Glint, for example, allows L&D professional to have a more systemized way of listening to employees, responding to feedback, and facilitating open and authentic conversations at every level of the organization.
Finally, it's important for learning teams to remind employees that learning experiences can actually help them recharge and alleviate stress. Recent research found that employees who spend time learning at work are 47% less likely to be stressed, and 39% more likely to feel productive. Ultimately, when employees realize that learning can make them more happy and productive, rather than just another thing on the to-do list, they're more likely to seek out other learning opportunities throughout their careers.
Photo by ahmad gunnaivi on Unsplash.