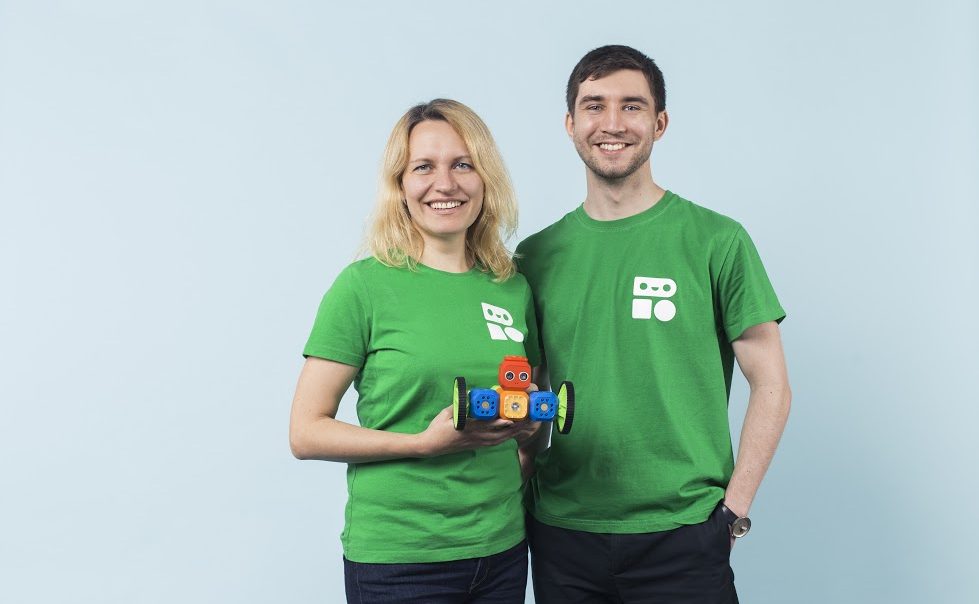 How Robo Wunderkind Is Prepping for a Robotics-Dominated Workforce
July 20, 2019
In late June, the Robo Wunderkind team was in the United States to demonstrate their innovative robotics product for children at the International Society for Technology in Education's annual conference and exhibition. eLearning Inside used their visit as a chance to connect and learn more about Robo Wunderkind's product and mission.
Developing Robo Wunderkind
Cait Etherington – How would you explain Robo Wunderkind to the average K-5 school teacher or parent who is not a STEM expert?
Anna Iarotska – Robo Wunderkind is a K-5 oriented education tool that teaches children the ABC's of coding and robotics through fun play. Our product is a game changer in that it combines easy-to-use hardware (color-coded blocks that can be assembled in any way you like), intuitive software (2 free apps) and a professional curriculum based on the most relevant educational theories, compliant with US curriculum standards. Our product is a powerful solution that can be implemented at the very start of the growth of children's' cognitive awareness to achieve the best possible results.
We are aware that coding and robotics are the essential skills of the future. There will be so many more computing jobs on offer in the near future, and the truth is, we're not teaching the skills required for them soon or fast enough to keep up with the trend and demand! So, we believe it is key to start with young kids at an early age through a playful engaging teaching method and make sure they are ready for the world that they will grow up in. 
A Robotics Kit Made Just for Kids
CE – Could a kid engage with Robo Wunderkind out of the box on their own or do they need a lot of teacher or parental support?
AI – The kit itself is constructed in a very easy-to-use manner, and a child can absolutely start using it straight out of the box. The apps require no language skills. The curriculum consists of 70+ hours of core lessons, workshops, special lessons, summer camp programs, and as you can probably guess, the difficulty of these lessons varies. They are appropriate for children as young as 5, who are just getting acquainted with the world of technology but can also challenge a 10-year-old who is somewhat experienced. Robo grows with children, which makes it a wonderful long-term investment for their education.
With the lessons, it's naturally required that they be taught by a teacher figure. At home, however, it's very easy for children to get started on their own or with minimal parental support. The color-coded blocks make it very simple for children to understand what each block does, while the in-app tutorials explain the individual steps in achieving the build clearly.
Preparing the Future Workforce
CE – In a news release published last month you note that with your product, children can construct and program a basic robot and that this, among other things, is important to prepare them for tomorrow's job market. At what age should we begin to prepare children for the future's STEM-focused job market and why is this important?
AI – At present, there are an estimated 2.4 million unfilled computing jobs in the United States, and this number is only expected to grow in the near future. The United States will need to generate millions of new computing experts in the coming decades. In fact, computing skills are currently the most wanted skills in the U.S. job market. With all this in mind, it's crucial that we teach kids the basics of computing skills, which coding definitely is, as soon as we can (our product is appropriate for children as young as 5. Robo Wunderkind does this in a way that their young minds can easily digest and remember because it's done through play. Moreover, Robo Wunderkind can also be implemented in the teaching of other disciplines, such as art or math, which really goes to show that coding is not just the future of computing skills, but of the whole interdisciplinary learning process. We're excited to be leading this trend.
Image of Anna Iarotska and co-founder courtesy of Robo Wunderkind.