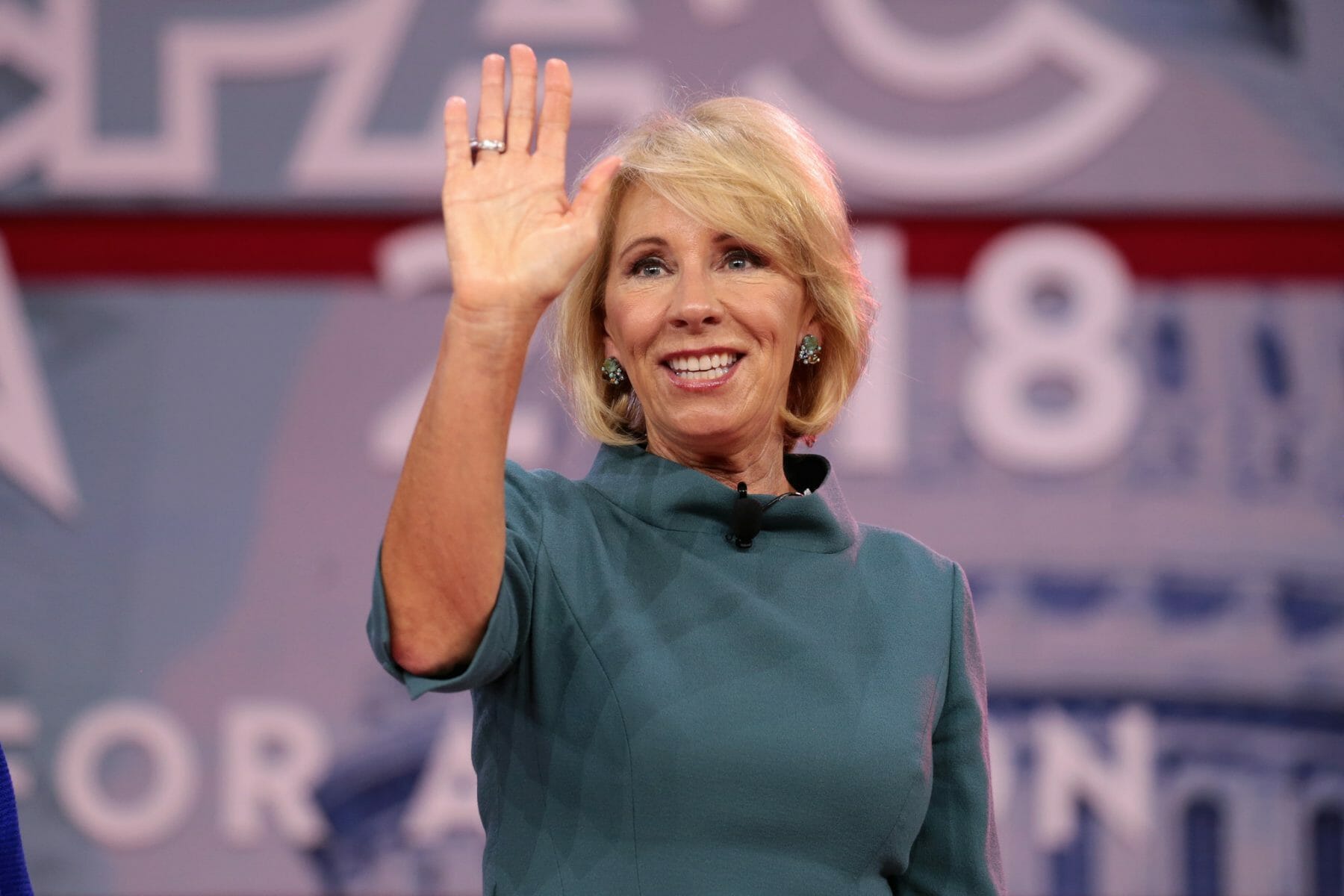 DeVos Used the ACICS Remand to Completely Restore Their DoE Recognition Despite Their Track Record of Non-Compliance
April 07, 2018
U.S. Secretary of Education Betsy DeVos. Source: Gage Skidmore, Flickr. 
This article is the third in a series of three on ACICS.
In our previous article on the Accrediting Council for Independent Colleges and Schools (ACICS), we summarized the extent of their wrongdoing in the past decade. Again, this information is only what has been made public in court documents. Based on their routinely admitting to operating outside of their standards, establishing a long track record of non-compliance, and looking the other way as one after another for-profit college defrauds their students, it's difficult to understand Education Secretary Betsy DeVos' decision to reinstate their DoE recognition, cancel a May hearing, and take it upon herself to investigate the accrediting body. This article will explain how these circumstances came about.
After the June 2016 hearing conducted by the National Advisory Committee on Institutional Quality and Integrity (NACIQI), then-Education Secretary John King Jr. concluded in December of that year that ACICS no longer deserves the recognition of his department. (See our first post for a summary of the college accreditation process in the U.S.)
While ACICS appealed and did all they could to overturn the decision, it looked for awhile like they were dead in the water.
Why Judge Walton Remanded the Case
But recently, D.C. District Court Judge Reggie B. Walton reviewed their case. He found that the NACIQI, and by proxy, Secretary King, failed to consider a full 36,000 pages of documents provided by ACICS in the process. Here's how that happened.
In January of 2016 when the DoE began to investigate ACICS, they created two lists of questions that they would later send to the organization in March. According to the 66-page decision penned by Judge Walton, "Part I contained questions regarding "[Accrediting Council]-accredited institutions [that] have been the subject of major investigations and lawsuits from multiple federal agencies and state attorneys general," including Corinthian schools, ITT Technical Institute, and the Michigan Jewish Institute. Part II requested "further information, and [d]ocumentation as appropriate, on . . . questions related to [the Accrediting Council's] January 2016 submission to the Department."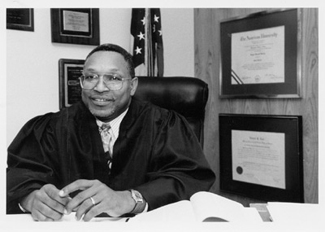 The 'January 2016 submission' refers to the ACICS' petition for renewal of recognition, a procedure they need to undergo every five years as stipulated by DoE policy. They were given 30 days to respond to these questions.
On March 10th, the ACICS requested a 45-day extension to respond. The DoE denied the extension for the first set of questions but granted it for the second, giving them until May 16th to submit the latter.
According to Judge Walton, "On May 16, 2016, the Accrediting Council uploaded its Part II response to the Department's system, but did not technically "submit" the response due to questions it had about the proper method for submission, specifically, its desire "to be sure . . . that [the Accrediting Council would] have the opportunity to submit more information . . . as [pa]rt of [its] response to" the Department staff report."
Part II documents, however, were never submitted via the DoE system. Instead, they instructed the ACICS to send them via a flash drive.
"As the explanation for this decision, [DoE Director of the Accreditation Council Herman] Bounds stated that "the Department do[es] not want to mix the responses. [It] will review the supplemental information . . . separately outside of the recognition process." On May 19, 2016, pursuant to Bounds's instructions, the Accrediting Council delivered to the Department a thumb drive containing its Part II response."
What Secretary King Ignored from the ACICS Flash Drive
This flash drive contained:
A 27-page single-spaced narrative responding to each of the Department's questions regarding specific recognition criteria . . . ; and
Approximately 36,000 pages of documents relating to:

[Its] adverse actions taken against dozens of campuses of schools that [it] has accredited;
Accreditation application materials submitted to [it] by specific institutions identified by the Department, and [its] evaluations of those institutions' applications (including site visit reports); and
Voluminous email correspondence between [it] and specific institutions identified by the Department.
For one reason or another, the DoE decided not to consider these documents when making their decision. As Judge Walton writes, "For the foregoing reasons, the Court concludes that the Secretary violated the APA by failing to consider the Accrediting Council's Part II submission and evidence of its placement verification and data integrity programs and procedures, and finds that the proper remedy for these violations is to remand this case to the Secretary for consideration of this evidence."
That seems reasonable enough.
Reconsideration Does Not Merit Injunctive Relief
But Walton also makes clear that, even without the Part II submissions, the writing was on the wall for the ACICS. Looking simply at cases involving fraudulent schools that the organization had accredited, there was enough evidence to reasonably deny the ACICS' petition for renewal of recognition. Walton recommends merely to remand the case 'to the Secretary for consideration.'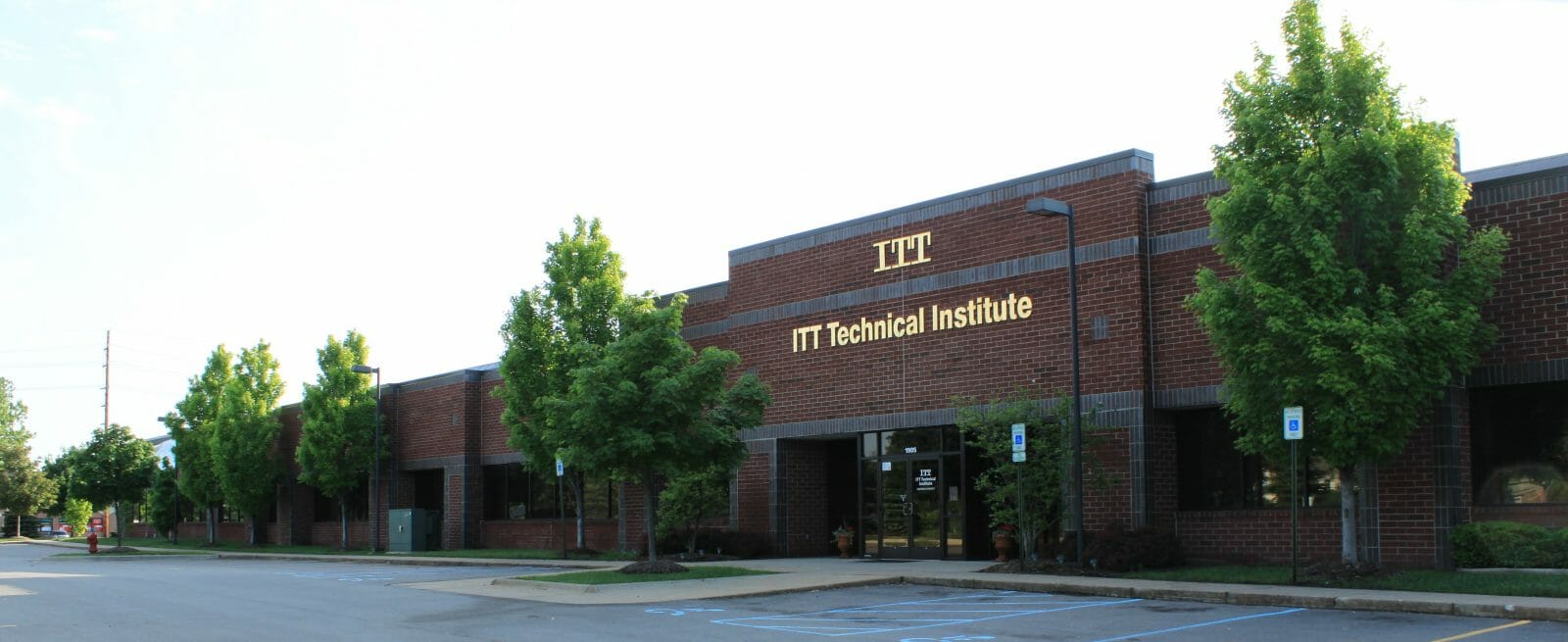 DeVos followed this recommendation, but she also went above and beyond it. In the proceedings DeVos released, she writes, "…there is no final decision on the recognition petition that ACICS submitted … Accordingly, ACICS's status as a federally recognized accrediting agency is restored effective as of December 12, 2016."
That does not merely constitute reconsideration; it's injunctive relief. Judge Walton—a well respected and awarded member of the D.D. District Court—noted illegal proceedings. Walton acknowledges the DoE fumble, but his opinion also supports the conclusion of Secretary King. Despite a huge amount of evidence, evidence that once led DeVos to concur with her predecessor, she has allowed the ACICS to get back on its feet. Until she reviews their case, they can practice as they did before.
This recognition isn't even what the ACICS pushed for—recognition as a non-compliant accrediting body, with a 12-month period to get their act together. It's full DoE recognition. DeVos has given an obviously non-compliant accrediting body a second chance.
Any student currently enrolled in an institution of higher education should also note which body gives them accreditation. If you are enrolled in an online program, that is doubly true. If it's an online for-profit college, you have even more reason than that. The government currently in power has few qualms about allowing an educational system to operate that is proven to be far more likely to defraud their students than private and public non-profit schools.