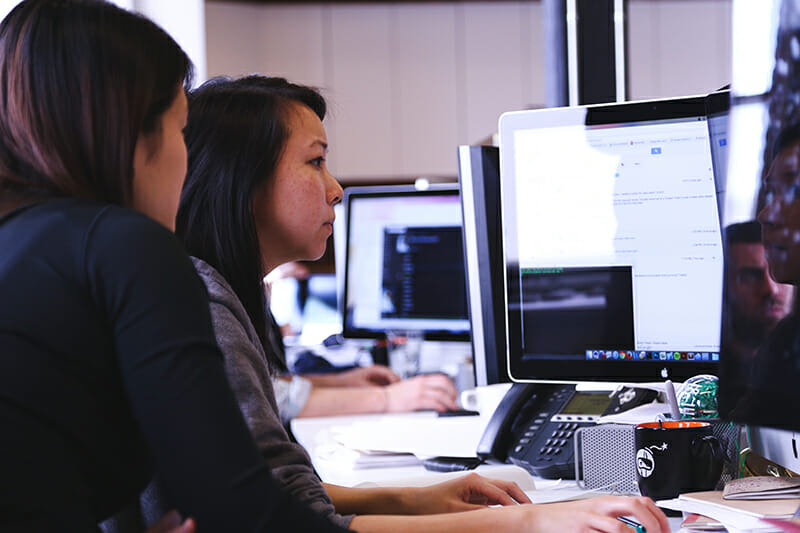 "Emerging Challenges" Conference Addresses Roadblocks in eLearning
June 06, 2017
New tools always mean new problems. In the case of eLearning, the advancing technology of the last few decades is requiring entirely new perspectives on how we think about learning and education.
To address some of the decidedly 21st-century obstacles that educators are now facing, directors at Harvard's Office of the Vice Provost for Advances in Learning (VPAL) organized the "Emerging Challenges" conference.
A Global Perspective on the Future of eLearning
The event brought together experts in instructional design and program development, digital innovation, and big data research from some of the leading higher education institutions in the world, including Stanford University, Arizona State University, the University of British Columbia, MIT, New York University, the Korea Advanced Institute of Science and Technology, the University of Chicago, and the University of California at Berkeley, as well as representatives from education companies like Kaplan.
When organizing the event, Dustin Tingley, VPAL Research faculty director and Harvard professor of government, emphasized that the conference would be an agenda-free place to share common experiences and discuss best practices without participants feeling that they needed to have all the answers.
"Digital higher education efforts combine needs for stable and scalable content-delivery systems, subject matter, and pedagogic experts, researchers who craft interventions but also have to handle 'big data,' and complicated programmatic considerations, given that we also offer residential programs. That is not easy, so we wanted to make people focus on identifying challenges rather than selling solutions," Tingley explained in an article from the Harvard Gazette. "We found we each face many of the same obstacles — and our conference discussions helped foment efforts for shared solutions."
Common Enemies: Identifying the Biggest Challenges Ahead for Digital Education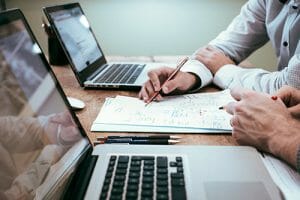 One of the key issues that participants found they shared was the disconnect between the vast amounts of data being generated by digital learning platforms and the program design of those platforms. Researchers from numerous institutions recognized the importance of taking information about how people interact and engage with online courses, analyzing that data, and synthesizing it into conclusions that can then be returned to the designers and directors who create the courses. Many at the conference recognized that the process often stopped before the data was converted into actionable information.
This problem was addressed by Ido Roll, senior manager at the University of British Columbia's Research and Evaluation Centre for Teaching, Learning, and Technology: "Learner data from courses flows into our data warehouses and is analyzed as part of regular practice. But the resulting information and knowledge should be fed back to instructors and course designers to inform their online learning development work. Information flow should be bidirectional. Questions and challenges that course teams have should direct our data investigations."
The importance of "bidirectional information" was among the common threads that helped connect the experiences of the participants from different institutions. Other commonalities became apparent during panel discussions and presentations during the conference.
For example, many of the conference's participants expressed the difficulty of creating adaptable solutions that would serve the wide pool of learners who use MOOCs (massive open online courses). The accessibility of MOOCs to learners who are highly diverse in age, culture, and educational background is one of the most celebrated aspects of eLearning, but it also makes it very difficult to tailor course content and layout in a way that's successful in teaching all of these participants at the same time, while still meeting credentialing and certification requirements.
Attendees like Curtis Northcutt, an MIT computer science Ph.D. candidate, emphasized that this perceived hurdle remains one of the most powerful things about MOOCs and similar digital learning opportunities. "I genuinely hope that learners all over the world, particularly those in underdeveloped and developing nations, can use MOOC certificates to demonstrate what they've accomplished, and perhaps even improve their lives," Northcutt said.
The "Emerging Challenges" conference helped not only to highlight the needs and shortcomings of the current state of eLearning, but also provided a platform for future collaboration and innovation. Participants at the conference agreed that one of the keys to addressing the challenges of digital education is productive, open communication between institutions, researchers, and teachers to ensure that eLearning continues to move forward.