Woz U, With Newfound Federal Support, Continues to Educate
August 05, 2020
"Woz U isn't a school," said company CEO Jacob Mayhew on more than one occasion during a video conference interview. But it has continued to provide training in software development, cybersecurity, and data science. Billed as an 'Education-as-a-Service' provider, it once ran online and in-person coding bootcamps. It hoped to provide K-12 STEM education, a startup accelerator, and a platform to connect tech talent with employers. It laid plans to open campuses in 30 U.S. cities and establish 15 international schools.
Today, the company maintains a more measured outlook. It partners with businesses along with private and for-profit institutions of higher education. "We supply content, training, and networking to our partners," Mayhew said. This summer, it gained approval to conduct a U.S. Department of Labor Registered Apprenticeship Program in conjunction with the University of Phoenix to provide upskilling to Infosys trainees. Under the program, Infosys pays its apprentices while they both work in house and train with Woz U resources. But Infosys can use federal funds to supplement the cost of that training, get reimbursed for up to 75% of the wages it pays for six months, and get other kickbacks for related costs. Many states also offer tax credits to businesses using this program.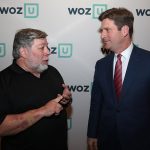 For Woz U, it's a significant turnaround from the past year when renewal for its education license was unanimously denied by the Arizona Board for Private Postsecondary Education.
Woz U's nearly three-year saga provides an eccentric story that sits at the intersection of Silicon Valley, for-profit colleges, coding bootcamps, online learning, and the shifting American workforce. It was launched with guidance and branding from Apple co-founder Steve Wozniak and staffed largely by veterans of Arizona's for-profit education sector.
Woz U's Adventures in Arizona For-Profit Education
It was the latter who fell out of favor with the Arizona State Board. The company launched initially without approval from the Board to operate and confer certificates. Throughout its lifetime, it has maintained a precarious financial situation and failed to ask the board for permission to change ownership.
But the final straw came in 2019. Woz U was partially owned by Brent Richardson, the CEO of Dream Center Education Holdings (DCEH). He also chaired its board of directors. Richardson's LLC owned South University, Argosy University, and Art Institutes, all for-profit colleges. Richardson formerly served as the CEO of Grand Canyon University, a for-profit college that has since transitioned into non-profit status.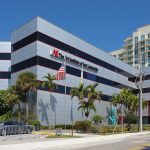 The DCEH holdings had recently been purchased from the collapsing Education Management Corporation (EDMC) with regulatory help from the U.S. Department of Education under Secretary of Education Betsy DeVos. Under Richardson's leadership at DCEH, each of these for-profit schools continued to decline and eventually folded, leaving thousands of students in the lurch. David Halperin provides an in-depth rundown of these events on his site Republic Report.
Following these events, the Arizona State Board voted unanimously to deny Woz U a renewal for license to operate. Though it had an opportunity to appeal, Woz U signed a consent agreement to stop practicing as a school in the state. It agreed to teach out its last coding bootcamp students, who completed their studies this spring. In addition, Richardson agreed to leave his position and sell his stake in the company.
Turning Over a New Leaf as a Labor Department Registered Apprenticeship Program
Reflecting on this period, Mayhew speaks of these events as a bygone era.
"Woz U doesn't run any bootcamps. We did that back in the day," he said (though coding bootcamp students were still completing their studies in 2020). "The biggest thing that we want to be able to work on at Woz U is how do we reach out to the largest amount of people that we can to train them in the new digital era."
The company has found new life as a Department of Labor Registered Apprenticeship Program training provider. Over the course of the current administration, President Donald Trump has continued to expand federal support for apprenticeship programs.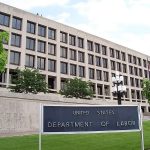 This has been a source of controversy since Mr. Trump signed the executive order announcing the expansion in 2017. The original order called for lessened regulation and approval of a new Industry-Recognized Apprenticeship Program. This is different from the Registered Apprenticeship Program in which Woz U participates.
Funding has also led to controversy. The Department of Labor acknowledged misspending $1.1 million on apprenticeship program spending in November of 2019. In March of this year, the Department announced plans to expand apprenticeship funding to $100 million. That funding has yet to gain congressional approval.
Where's Woz?
Where does Steve Wozniak, the man who lent his name to the for-profit institution, fit in to the picture?
"I think what Steve Wozniak does is he gives us his passion and drive and direction," Mayhew said. "He's very open and passionate about helping everybody get into technology. He'll randomly call in and talk to us. He shows up usually about every six or seven months. He'll stop by and want to talk people. The problem is we really don't have graduates anymore for him to come talk to. He'll have Zoom meetings with different groups of people and stuff like that, but he isn't teaching or writing curriculum. We're not a school, per se."
Correction August 6, 2020: An earlier version of this article stated that Woz U partners only with for-profit colleges to deliver its training. It also partners with private non-profit institutions. The previous version of the article also indicated that Woz U only offers its training on a whitelabel basis. The company does offer Woz U branded training in some instances. In addition, Woz U does not directly receive compensation from the Department of Labor to deliver its training. Infosys is eligible to have the costs of the training it hires Woz U to administer partially covered by the Department.
Media courtesy of Woz U.