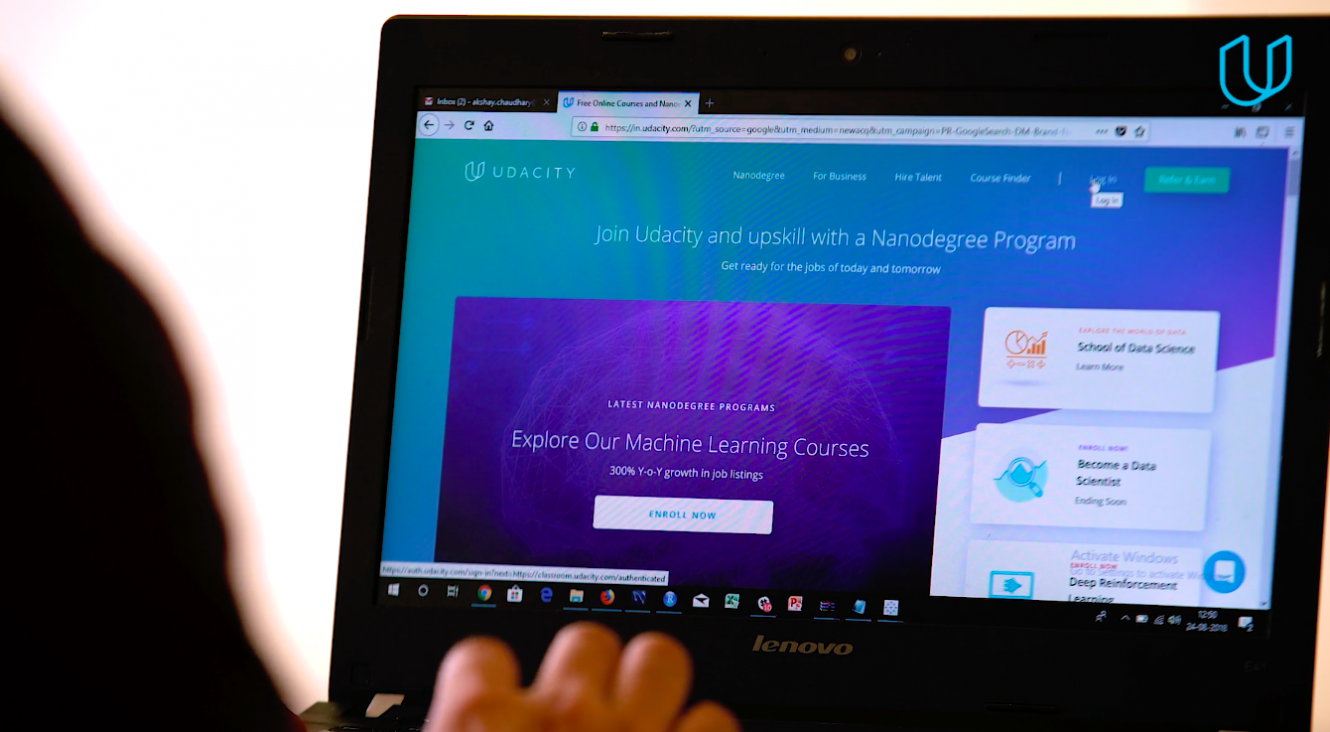 Vishal Makhijani Prepares to Leave Udacity
November 03, 2018
Vishal Makhijani has announced plans to leave Udacity where he has served as CEO since 2016. Neither his replacement nor exact date of departure are known. So, what's next for Makhijani and for Udacity?
Vishal Makhijani's Impact on Udacity
Vishal Makhijani first joined Udacity in 2013 as chief operating officer. At the time, he worked under Sebastian Thrun, the company's founder and CEO. In 2016, Thrun announced that he was handing over daily operations to Makhijani. The move seemed to make good business sense, since Thrun admitted at the time that he is first and foremost a researcher. Back in 2016, Thrun told Fortune, "While at Google, I was impressed with the way Larry and Sergey organized Google. Eric [Schmidt] was the CEO, but Larry and Sergey enjoyed the freedom of focusing on innovating within the company." Thrun emphasized that his decision to expand Makhijana's role was an attempt to create a similar division of labor at Udacity.
Since Makhijani came on board in his expanded role, Udacity has successfully expanded its partnerships with several tech companies, including Facebook and Lyft, and had growing success promoting its Nanodegrees.  During his short tenure as CEO, Makhijani also helped push Udacity into new territory. As reported by eLearning Inside News in 2017, Makhijani was integral in creating a new partnership with the Indian-based training company, Infosys. In fact, during his brief run as CEO, Makhijani specifically helped Udacity make inroads into India's large and rapidly expanding online education and training market. As reported in The Economic Times in March 2018, the company was actively working to expand its presence in the Indian market.
Under Makhijani, Udacity not only refined its scope and pushed into new global territory but also ran into a few bumps. In the summer of 2018, just before Makhijani announced his departure, 5% of Udacity's staff were let go. So, does this mean that the partnership simply didn't work out in the end?
Speculations on Makhijani's Departure
While Vishal Makhijani has not given any reasons for his departure, the tech community is still talking.
As reported by Tech Crunch, "A spokesperson for [Udacity] said there were no complaints brought against Makhijani that would have pushed him to step down."
Entrackr also reported on Makhijani's planned departure, but emphasized, he will likely still be busy and in demand. Prior to joining Udacity, Makhijani served as a board member for a couple other companies including Yandex, ProsperWorKS, Inc., and as a COO for Zynga. He's currently an active advisor and angel investor to several other companies, including Dapper, Pepperdata, and Slapshot.
While it seems likely that Makhijani will turn his attention to one of the other startups in which he already has an interest, it is also seems possible that he might will look beyond the Silicon Valley for his next move. First, the tech leader already has a history of leadership roles in international markets (Yandex, for example, is a Russian company). Second, as demonstrated during his time at Udacity, Makhijani already has deep connections in other international edtech markets, including India's rapidly expanding edtech scene. So far, however, Makhijani has not indicated that he has any specific interest in leaving the Silicon Valley or any reason to leave.
With Makhijani out, the other question that remains is what is next for Udacity? Despite the company's recent layoffs, the company continues to grow and distinguish itself from competitors with its Nanodegrees. The only thing that appears certain at the moment is that Thrun will not be returning to his role as CEO. The Udacity board has launched a search for a new chief executive.