Education in 2021: Predictions and Guidance from Dr. Rhianna Rogers
January 19, 2021
2021 is here—but the challenges associated with the past year and Covid-19 remain. Vaccine production and distribution continue in the U.S. and much of the world, but unexpected delays have cropped up. President-elect Joe Biden has promised to deliver 100 million doses in the first 100 days of his presidency. But learning will continue in remote or hybrid formats for large populations of the world throughout much of the year. After the vaccine has been deployed sufficiently to create herd immunity, education in 2021 will still be drastically altered from pre-Covid-19 times.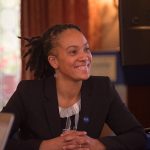 Dr. Rhianna Rogers (pictured right), among many other roles and titles, is an associate professor of interdisciplinary studies in history and anthropology and the director of the Global Indigenous Knowledge program at SUNY Empire State College. Dr. Rogers has also conducted remote college residency programs since 2018, is a prominent member and practitioner of the open source community, and a highly experienced online educator.
"There has always been this idea that online education is 'subpar' and that individuals who are not learning in person are not getting as much," Dr. Rogers said over videoconference. "But that idea is not accurate according to the real data. Online education actually has more opportunities for students to engage."
Education in 2021: Embrace Your Holistic Digital and Analogue Self
Those engagement opportunities, however, are not available unless a skilled online educator brings them out. And to do this, according to Dr. Rogers, both teachers and students need to embrace a reality that has been growing for years. Stakeholders need to stop viewing their digital and IRL selves as distinct. Instead, we need to recognize that they are two separate manifestations of the same person.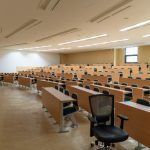 "Before we had COVID, people had a digital self," Dr. Rogers said. "We had trolls, people were catfishing others, and a lot of us were pretending to be somebody else online. But as education and work have gone remote, and I'm speaking through an anthropological lens, we're starting to see the worlds blur. We're seeing the combination of the actual person and the digital person mixing in new ways. And I think we have to acknowledge that.
"We've seen that with how people had overt isms. And now they covertly have isms, whatever those isms might be. As we move forward into 2021, we're going to have to grapple with what that means. What does it mean when worlds are blurred? And how will we create a professional and educational environment that accounts for the differences that people have? How do we acknowledge those real, lived experiences that we used to delete before? You know: having children, being a mother, being a father, being single parent? Now you can't delete that. Because you can see that on video today?"
Effective Online Learning Requires Hard Work Up Front and Institutional Support
There are some who viewed the rapid shift to online learning almost overnight as a referendum on online learning. But those who have spent years creating and teaching online courses—and the learners who have attended them—know that the difference between best practices and an emergency response. When it comes to education in 2021 and beyond, that will need to change.
At the beginning of the outbreak of the pandemic through to today, Dr. Rogers has spent a lot of time sharing online teaching resources. Many view the shift to online learning last year as a hectic time. But Dr. Rogers sees another dimension at work.
"Some K-12 instructors I encountered had never used PowerPoint," Dr. Rogers said. "They had never heard of Zoom, they had never heard of learning management systems. A lot of educators were and are technophobic. The vast majority of people who did not engage were afraid. They had never studied educational technology in real fashion. All of this was thrown on at once."
"If you were in a classroom setting, and you threw someone in without getting a degree, imagine how scary that would be. But we did that same thing with educational technology. We didn't provide trainings. I know some institutions didn't have any educational technologists on staff at all. Whole school districts had no one to consult. That is why it was really ineffective that first semester."
Viewed from an outside perspective, it's easy to write off Dr. Rogers' online teaching habits as super-human efforts. She curates all her own teaching resources from open educational resources (OER) and her students pay nothing for textbooks. She also maintained a book and computer loan system out of her office in pre-Covid-19 times. Besides creating and teaching numerous online courses, she also leads the Buffalo Project, which regularly surveys and records student behavior to create a more equitable online learning environment.
But Dr. Rogers insists that good online teaching habits are well within the abilities of most, if not all, instructors. "I have a catalogue of at least 25 different courses that I've built with Empire State College that are fully online," Dr. Rogers said. "And here's one of the things that I would say: it might take a lot of effort upfront to develop something. But if you do it right the first time, you don't have to redo it. You can actually just make updates–slow, incremental updates."
The Digital Divide Cannot Be Overstated
As a final point, the digital divide became a well-known phrase in 2020. But as Dr. Rogers sees it, the issue extends far beyond who does and does not have internet service and adequate learning devices at home. Anyone hoping to improve equity in education in 2021 will need to grapple with this issue.
"We're going to see a rise in the digital divide, because the individuals who are operating without technology are going to fall further behind than they were before" Dr. Rogers said. "The individuals who have had the opportunity to adjust for the last two semesters are going to continue to progress. So for education in 2021 and beyond, we're really going to see a divide along socio-economic lines and a divide along racialized lines.
"I was talking to a New York State agent earlier today. And she was mentioning that they sent out this survey at the beginning of the term. Almost half of the districts didn't respond, because they didn't even know where it was. So imagine–the administrators–they still are learning technology. They're not used to working in email. They're not used to any of this stuff. If that's the administration, imagine what's happening with the students who have even less opportunity to learn this. I think the biggest thing that we will see is those with privilege and access will continue to move forward. But those without are going to continue to be pushed behind unless something happens to bridge that divide that comes from a state or national level."
Featured Image: Forest Simon, Unsplash.