How to Take the 'Emergency' Out of Online Learning
May 19, 2020
By now it's widely known that the COVID-19 pandemic has wreaked havoc in higher education. Colleges that mostly operated in-person were forced into emergency distance learning – rapidly cobbling together what they could to finish the spring semester online. But, as we look ahead to the fall, it's increasingly likely that many colleges will be forced to embrace either fully or hybrid online learning as their new normal.
Still, while students accepted distance learning as a solution to close out the Spring semester, a cobbled-together approach won't cut it long term. According to a recent survey, 45 percent of students say they attend class less often, and more than 70 percent say they're distracted while taking online courses. This underscores the need for institutions and faculty to ensure they can offer a valuable and engaging online experience for students come fall.
From a technology perspective, I see three priority areas of focus for institutions in the coming months: network stability, faculty training and security/privacy.
Network Stability and Performance for Online Learning Environments
There is no shortage of technology issues when moving an entire institution online. One of the foundational underpinnings is ensuring that a school's network and systems have the bandwidth to handle influx of online users and activity. For example, learning management systems (LMS) have been, and will continue to be, critical in enabling online learning. With the demand LMSs are experiencing this spring, breaking all records (Blackboard reports that usage in April is up 400%), outages are now a common concern. Colleges and universities should be talking to their LMS providers (and other tech providers for everything from financial aid systems to career counseling) now to make sure they have the server capacity to reliably support demand. Institutional leaders and university CIOs will also need to think about how they enable their help desk/tech support employees to help students and faculty without in-person interaction.
Faculty Training
Speaking of training, a majority of faculty (56%) who moved courses online this spring were using teaching methods they had never used before. The majority of faculty are still in a novice stage when it comes to teaching online. Of those who had used a learning management system, about half have only used it to post assignments or distribute materials. They haven't leveraged, and/or don't know how to use, the numerous other features available in an LMS to make their online experience replicate the in-person one. As we look to the fall, and how to create a valuable experience for students, training faculty and instructors about how to use the tools available is extremely important. Institutions may need to remotely train faculty to capitalize on the more complicated functions of tools (LMSs assessment, polling, grading, message boards, chat options) in order to create equitable experiences for students. These tools can also help faculty mimic the in-person cues they rely on to gauge engagement and understanding (hand raising, body language, etc.) to make sure each student has an equitable classroom experience.
Security and Privacy
Thirdly, student data privacy must remain at the forefront of all planning efforts. Institutions are obligated to address security vulnerabilities quickly and ensure the privacy of their students. An important part of this is also training faculty and students to be vigilant and aware of risks. In the first few weeks of the COVID-19 outbreak, phishing emails spiked over 600 percent, with 34 percent of the attacks being brand impersonations. With phishing emails appearing in every language and every nation, I expect we'll see a resurgence come fall. Given the primary mechanism institutions use to communicate with students remotely is email, this population has a high risk of falling victim to potentially devastating cyber-attacks.
Despite the many challenges COVID has unleashed on our higher education system, we can use this as an opportunity to strengthen our technology and reach more students, whether in-person or online. Institutions that are prepared to address technology issues, train faculty to maximize online tools and respond to security risks will be best-positioned to provide value to their students.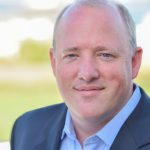 Author Bio: George Moore is the Chief Technology Officer (CTO) for Cengage. In this role, he is responsible for shaping Cengage's long-term technology vision and driving innovation across the company during a transformative time. Mr. Moore played a key role in the recent launch of Cengage Unlimited, a first-of-its-kind subscription that gives students access to all the company's digital higher education materials for one price.
Featured Image: Gabriel Benois, Unsplash.