The Future Of Moodle Is Confident, International And Entrepreneurial — Interview with Titus Learning Director, Seb Francis
April 29, 2020
For those acquainted with the swirls of UK's open EdTech, Titus Learning's Seb Francis needs no introduction. Startup Ambassador —host of the Startup Secrets Podcast— and the youngest leader of any Moodle Partner out there, Seb is already a prominent name in one of the most frantic tech spaces today. But a far and wide conversation with Francis on Titus, Moodle, the UK and their collective futures underlines a confident and attuned voice. By defying conventional thinking, Titus Learning has earned recognition and respect among Moodle Partners. It was recognized with the first ever Moodle Appreciation Partner of the Year award at the first MoodleMoot Global. It secured interesting paths of growth in Europe and Asia —Titus is also a certified Moodle Partner in Hong Kong, the only one so far. And it was part of the first batch of premium Moodle Partners, with the first announcement of a major Moodle Workplace initiative.
This post was first published by LMSPulse.
To get started, I'm really interested about what made you get into the EdTech and the open source space?
My background has actually always been within EdTech.
I went to university for about three months in the UK. Then I dropped out. It wasn't quite right for me. My first job from there was with a Moodle Partner, kind of a chance encounter to begin with. It wasn't necessarily a straight path, but I stayed in there and it brought out a lot of my personal interest in IT and education. I started at a relatively low rank and worked my way up to working in kind of a more senior capacity. I worked with international clients and particularly international schools.
My manager at the time was Mike Bennett, the other co-founder of Titus. We were at a conference looking at the competition, at some of the frustrations that we had with the existing learning providers in the market. We wanted to do something different. We decided to develop a tailored option with customized platforms. We wanted to make sure that each Moodle solution we provided looked different.
By creating unique experiences, we realized we needed a big, big focus on training, support and consultancy. We felt that was lacking with a lot of other learning providers, where more or less they would just give you the system, but not the support needed to make the best of it.
That was basically it. We continued to focus on customized solutions for international schools, and after a few years, we built a client a global client base around the worlds: East Asia and Southeast Asia, China, Hong Kong, Korea, Singapore, Brunei. Of course, we also have customers in the UK and mainland Europe. We got certified as a Moodle Partner in September 2017, and we're now a Moodle Certified Premium Partner in the UK and Hong Kong.
We have grown organically as a company, so we've never had to take any outside investment or give away equity. I think you can make better decisions from a business perspective this way, and also from an educational or pedagogical perspective.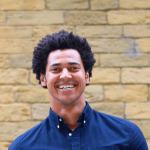 How has your proximity to the startup scene influenced your history and the growth of Titus?
I've worked a lot with startups, especially Virgin Start Up. They work on early-stage startup, and they provided us with mentors and help for about 18 months. I was selected out of about 1,500 people and 10 of us became Virgin Startup Ambassadors. We then worked with other startups in helping promote Virgin and the work that was being done. I also run the Startup Secrets Podcast, where I interview anyone: From a really early stage entrepreneur, to those who have gone on to sell the company for hundreds of millions of pounds. And I'm currently in the process of creating and launching a new tequila. Obviously, Titus is the number one priority. But I think once you start a business, you soon start to see a few other opportunities as well.
How would you describe the relationships and attitudes of the startup community, and the venture capital in particular, towards open source technologies?
It's an interesting situation. From a commercial side, it might seem odd that in our revenue models we have to "hitch off" a percentage to support a software that is free. But I think VC's views on open source software aren't all tainted. They understand the importance of making the software development process sustainable.
Currently, Moodle Partners can have quite different sizes and goals. We've obviously got great aspirations, and our growth plan is to be one of one of the biggest Partners out there. But right now, we benefit from being able to stand on a world-class software, without which we would not be able to create new value.
Open source demands a new way of thinking about the technology business. One that many people would only appreciate if it ceased to exist. Unfortunately, many people still don't, and as a result they don't care about it because it isn't always the most lucrative. Some even claim there is no inherent value in an open source company since there is no IP. But I think in many ways models like us are still novel to some. From a business model perspective, we can still deliver on product, revenue, and innovation.
From Titus' perspective, we balance the amount of support we give to the open source world with how we develop and protect our own innovation. But at the end of the day, we stick with open source because it's proven. Moodle is production ready, tried and tested. The customer base is proven.
You do risk being dependent upon the provider of the open source technology. There's always the possibility they decide to change their direction, strategy, products, or target users. But I believe the program continues to work because the mutual benefits to strengthen our partnerships are proven too.
Do you feel comfortable with the relationship you have with Moodle HQ?
Yeah, absolutely. We have been partners for over two years now.
Part of it is just a trust thing. It is something you become aware of that goes beyond the contractual elements, which are also in place. Then there are the logistics of it: Moodle needs to convince dozens of people around the world, thousands of customers, employees, millions of users, that it is reliable and trustworthy. What they have accomplished in terms of their reliability for a whole open source ecosystem is impressive and worth kept building on.
Many partners, Titus including, are moving firmly into the corporate learning space, which is expected to become more valuable than education. We are aware Moodle Workplace is likely to bring some changes to the relationships with us and other partners. There will be frustrations. I am pleased by the fact that in the past 12 to 18 months Moodle has brought in a lot of really experienced new people onboard. As long as we retain the good relationships, I'm sure we can sail forward.
It would seem that Moodle's recognition to Titus as Appreciation Partner of the Year speaks precisely to your efforts on sustainable relationships…
Yeah, of course. To receive the award, one recognition among the eight given that night, among the near 90 partners around the world, was brilliant.
The Appreciation Award in particular was given to the partner who put the most effort and had the most impact with newer initiatives from Moodle executives. The kind of reasoning behind the Appreciation award will change each year.
We've built up a huge pipeline of potential clients for Moodle Workplace. We have been some of the most active in the trials, we even have involved customers and we expect they will bring tens of thousands of users to Moodle Workplace early on.
It was also really good to receive the award in the atmosphere of a Global Moot. To meet partners, developers and experiences from 20, 25 countries was exceptional. And it was also great to meet so many members of the Moodle HQ team in one place, since they are based all over the world. The next one is only set to grow more, and are considering joining in as a sponsor.
Sounds awesome. Going back home, how would you describe the UK LMS space and the relationships with the other partners? Only the UK and the U.S. have 6 partners, it suggests a fairly high level of competitiveness.
The relationship is quite good too. Obviously, at certain times we are competition and we're going up against one another. And when we do that, we want to win and we feel that we're better than the other partners in terms of what we do and what we deliver. I envision Titus to be Moodle Partner of choice. I want us to be the one with the fastest growing rate of sales, and the one who does the best job both in sales and market as well as development.
But personally, I think it's very important that we get on well with everyone. Everyone shares ideas, whether things are going well, or not so well. Sometimes we can collaborate, or refer opportunities to partners who specialize in a different sector. Everyone has a unique strength. We have a stronghold on international schools, and we're also doing an increasing amount of content creation.
So overall, good relationships are at the core of what we are doing.
Aside from good relationships, what are Titus priorities going forward?
In terms of content, we want to leverage Moodle's partnerships, especially that with Premium Integrator GO1. But we also have a great in-house content development team with expertise on interactive content and Articulate Storyline specifically. We even have our own video production department.
So we're certainly looking to get video content made with our clients, although most of it will be for their internal use. We expect custom content development to help bolster our sales and become even more profitable over the next few years.
Aside from content, are there any other topics or trends you believe will become relevant in 2020?
There is obviously a growing interest in Mobile learning. Mobile learning is pretty much part of the deal now. We expect better mobile experiences and the Moodle apps to get better, maybe less reliant on the regular Moodle version. Not every learning experience is fit for mobile though, so the push is going to happen at different paces. But mobile learning is going to be a gateway for other ideas, especially involving personalization and artificial intelligence.
In terms of AI and virtual assistance, we are currently at a "listening" stage, looking at how it is implemented. Would they be used in picking content, or modifying parts of it? Then we should also assess how learners would adapt to them.
One particular area of interest at Titus is the use of chatbots for reporting and analytics. One of our developers, Farham Karmali, was the first to showcase a basic version of a Moodle chatbot in 2017. Since then we've had customers asking about its availability. In this sense, I think innovation in AI, chatbots and machine learning will come from two sources: You have the innovators, the developers that produce the software and features; then you also have the demand from the market. For now, all I can say is that we are having an increasing number of conversations on the issue.
This post was first published by LMSPulse.
Featured Image: Chuttersnap, Unsplash.