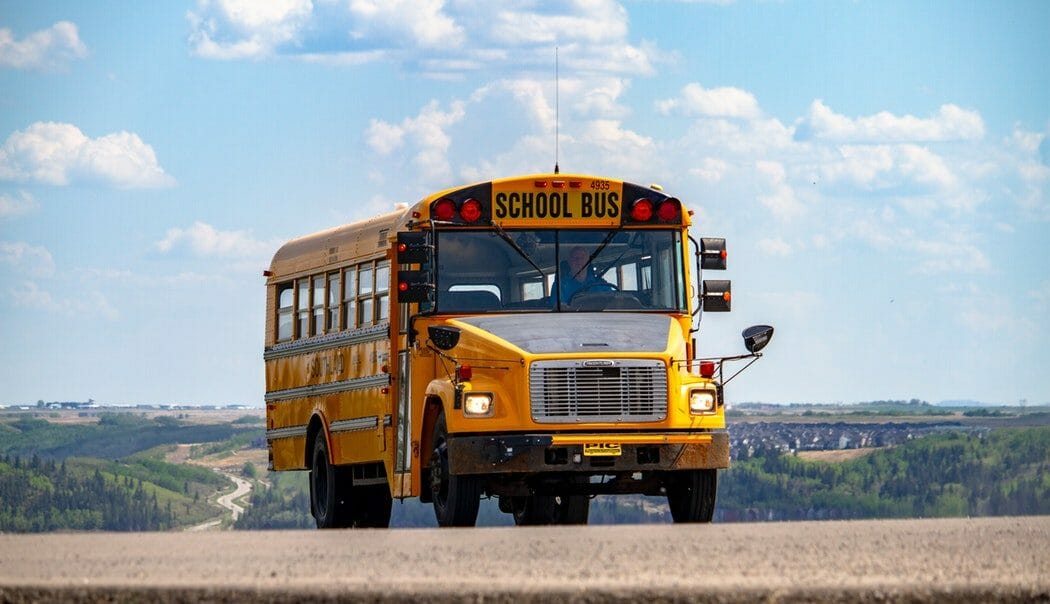 Study Confirms Persistence of Rural Digital Divide
March 02, 2019
The Center for Equity in Learning has just released a new study on the persistent digital divide in America's rural communities. The study's authors, Dr. Michelle Croft and Dr. Raeal Moore, found that, compared to non-rural students, those living in rural areas frequently still lack reliable access to online resources and learning opportunities.
Key Findings of the Center for Equity in Learning's New Report
Croft and Moore's Rural Students: Technology, Coursework, and Extracurricular Activities draws conclusions from data culled from two studies of secondary-level students who wrote the 2018 ACT. The primary survey, based on a sample of 6,000 students, focused on technology and access. Beyond this larger sample, a random sample of students who either did not start the survey, or started but did not finish the survey, were sent a paper survey to complete. In addition, Croft and Moore draw on a second survey that included 5600 respondents. This survey asked students questions about the types of courses they completed in high school.
Croft and Moore's finding suggest that rural students are still at a great disadvantage when it comes to accessing technology and accessing challenging courses, including the types of courses most likely to set them up for success when applying to college.
The Rural Digital Divide
One of the major differences between rural and non-rural students is technological access. Croft and Moore explain:
"Twenty-seven percent of rural residents do not have access to broadband at a minimum speed for consistently receiving high-quality voice, data, graphics, and video or supporting multiple streams within a household. Although the Federal Communications Commission provides funding for the E-Rate Program, which provides eligible schools and libraries discounts of up to 90% to fund affordable telecommunications and internet access, 6% of schools still do not meet federal connectivity benchmarks—and the vast majority of those schools are in rural areas."
Croft and Moore also discovered that when rural students do have access to internet services, the services may or may not be reliable: "Our survey of high school students who took part in ACT testing indicated that rural and non-rural students had differing access to technology. In terms of internet connectivity, rural students were less likely than non-rural students to claim that their home internet access was 'great'."
The rural digital divide also extends to computer hardware. When compared to their non-rural counterparts, fewer rural students said they had access to a computer at school and many reported having just one digital device at home. This naturally also made it more difficult for many rural students to complete homework in a timely manner.
Other Obstacles Facing Rural Youth
In addition to the digital divide, rural youth face other obstacles. Because rural schools are often relatively small, many rural schools lack the staff needed to teach extra credits and AP courses. Croft and Moore report, "50% of students in rural areas and small towns attend schools that only offer one to three advanced mathematics courses. Similarly, the rural students in our study were less likely than non-rural students to report taking or planning to take advanced math and science courses." This, in turn, impacts rural students' ability to excel on standardized exams, including the ACT and SAT. 
Proposed Solutions to the Rural Digital Divide
Based on their findings, Croft and Moore propose three broad recommendations.
First, they recommend that policy initiatives targeting rural students need to address technological access both at school and at home. On this account, they emphasize, "The Federal E-Rate program must continue to fund access to affordable broadband internet to rural areas and completely close the gap between schools with broadband access and those without."
Second, they emphasize that for rural students to get into better college moving forward, access to challenging courses will need to improve.  Specifically, they note, "As a number of states require fewer than the ACT-recommended minimum numbers of courses for graduation, 32 states need to consider raising graduation requirements so that rural schools are required to provide expanded course offerings to all students."
Finally, Croft and Moore emphasize that personalized learning opportunities may offer one solution: "Students need the opportunity to receive personalized, student-centered learning. In the case of the rural students in the survey, personalized learning could help provide greater access to advanced coursework."
The full report can be accessed online.
Photo by Denisse Leon on Unsplash.