E-Rate, the Digital Divide, and the Growing Appetite for Internet Among U.S. Schools and Libraries: John Harrington In Conversation
February 15, 2019
When it comes to education and edtech news, there are still many concerns about the digital divide. While learners in urban centers tend to have multiple options for high-speed internet and affordable cellular data, in some regions of the country, learners don't have access to either. Options that do exist might also be prohibitively expensive. So while some learners can explore VR environments, or videoconference with peers in Mexico during class, others are stuck working out of textbooks. To learn more about the issue, eLearning Inside got in touch with John Harrington, CEO of Funds For Learning, a company that helps schools and libraries apply to the federal E-Rate program.
"Federal regulations, the E-Rate program—this is going be the most interesting conversation you've had all day," Harrington said over the phone. The E-Rate program began in 1997 and, in the same year, Funds For Learning opened its doors to help institutions cut their way through the jungle that is the E-Rate application process. For most institutions, it makes an internet connection possible. The Federal Communications Commission (FCC) discounts up to 90% of the cost and currently allocates schools and libraries $4 billion every year in aid to provide internet access to their learners.
"When technology is done well, it's a great equalizer," Harrington said. "It opens all these doors and opportunities. It doesn't matter what zip code you're in. Making that happen takes a lot, including a lot of money. It's expensive. Most schools turn toward the E-rate program, which is the primary source of funding for internet access for schools in the United States.
"Unfortunately the schools are typically understaffed and overworked. Their employees have so many hats they're wearing. It's daunting. The last thing that they have time to do is read the latest book of federal regulations and try to keep up on all the latest intricacies. It feels like tax law."
Capacity, not Connectivity
When it comes to the digital divide in the United States, the conversation generally revolves around who is connected and who is not. A State of the States report came out in October of last year, for example, describing how just 2.3 million American students lack high-speed internet at school. (That marks great progress since 2013, when just 4 million of America's 45+ million learners had access to broadband.)
But according to Harrington, the issue of school and library connectivity requires far more nuance.
"The issue now is not about connectivity; it's about capacity. When this whole journey started back in '97, the conversations we were having were about connectivity. There were computer labs using dial-up connections. Just getting a consistent connection was a big deal," he said.
Now, schools fall along a wide spectrum of capacities and speeds.
"I can point you to schools that are not as far along on the adoption curve. They don't need a 1GB connection yet. They don't have a 1:1 deployment of Chromebooks, and their curriculum is still all textbook-based. They don't need 1GB. I can point you to other schools where 1GB is not enough. They could use 5GB at their high school because of all the interactions they have with real-time research, they're collaborating with a school in Hong Kong with video live streaming … It's kind of like saying, 'Everyone has a car.' It's such a broad statistic. [The question is] so specific to a given school, what their adoption curve is in terms of integrating technology, what devices they have, all of that stuff.
"We conduct a survey each year of E-Rate applicants. We got about 1,000 responses this year, or about 5% of all applicants. 64% indicated they'd be upgrading their Wi-Fi in the next three years.
"What I also know anecdotally—we represent over 6 million students nationwide—is schools are struggling to keep up, which is a good problem. They are getting these devices in the hands of students, the teachers are really getting it, they're clicking, there are all these new tools and resources, and all of a sudden, they need twice the bandwidth."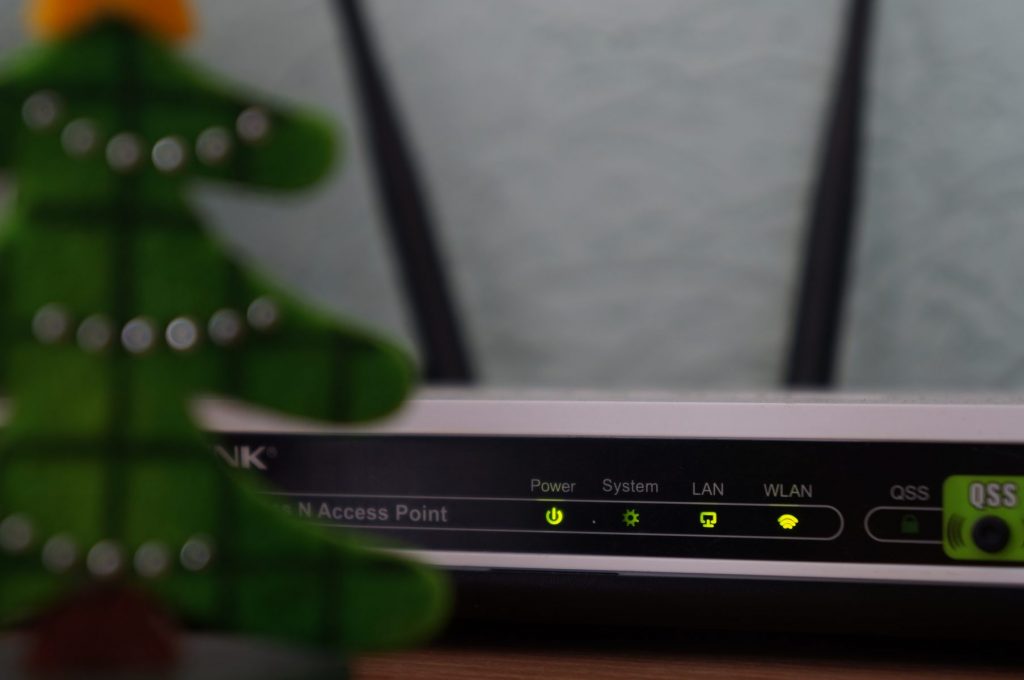 Increasing Bandwidth Is a Constant Struggle and That's a Good Thing
"It's not a one and done. Look at your own internet connectivity. Look at what you had at your house or apartment and look at what you have now. It's probably very different. The schools are on that same trajectory, it's just amplified.
"And it's amplified because, if I go online to watch a movie and Netflix is a little jittery, maybe I'll go out for a walk. That would be a good thing. But in a classroom setting, that's not acceptable. Teachers talk a lot about engagement. If you have a classroom of students and you're a great teacher, you have the students on the edge of their seats. If you hit 'play' and it sits there, and it spins and it spins, it doesn't matter how good the students are. After a couple minutes of that, you lose them. And then when the video finally loads, it takes another 10 minutes to get them back in the room, so to speak.
"When you're looking at an educational environment where you have a lot of users streaming high-quality media, you have to have networks that perform at a very high level, which means lots of bandwidth, which means it's expensive. And it's accelerating. It's a very difficult situation the schools are in."
It's difficult, but it's not impossible. One factor aiding school data use is its falling cost.
"If you look at the typical applicant, many of them are spending about the same amount of money for their internet access today as they were 5 years ago, but they're getting double or triple the speeds," Harrington said. "That has actually been one of the successes of the E-Rate program."
Because schools are constantly needing to upgrade their systems and networks, and also because of the way the E-Rate program is structured, the application process is never really finished.
The Time and Resources Required for E-Rate Applications
Applying for E-Rate is not easy. And because schools and libraries increasingly rely on the internet, the stakes are high.
"Well with cost, the psychological is probably the highest," Harrington said. "There's so much at stake to keep this internet access there. I'm only being semi-facetious. It's a big burden."
The application process begins in the fall of a school year, when schools need to conduct a bidding process among internet service providers (ISPs). Unlike federal grants, E-Rate is a discount program. Schools must nail down their ISP and then apply to the Universal Service Administration Company (USAC), a federally controlled non-profit that administers the E-Rate discounts, in the winter.
"After they submit their application, there is a lengthy application review process."
Schools then have to go through what USAC calls Program Integrity Assurance, or PIA.
"Some people think PIA means Pain in the A**, but that's not what it stands for. That can take anywhere from 6 to 12 months. They've been trying to make that process faster, we have seen some improvements. Now, a program might get funded in 3 months, but we're still seeing cases that take a year.
"If they happen to make a mistake on one of those applications, they have to go back to the end of the line. It can literally cost them their internet access for a year.
"After they get the funding commitment, they can go ahead and proceed with the project or service. When they do that, there is payment paperwork also acknowledging that the service has started. And then there's the actual payment paperwork.
"After that, most of these are subject to some sort of audit. That can either be a desktop audit or there's outreach, you know, 'send us copies of your bills, send us copies of your canceled checks, we want to prove you've actually received this,' up to full-scale, the auditors are going to show up on Monday, they're going to be there for two weeks and they need the conference room to work out of.
"That whole process, from beginning to end, takes anywhere from 18 to 24 months. Meanwhile, it starts again. So we end up with these different funding years stacked on top of one another. Right now, we're planning for funding year 2019, which starts July 1st, we're in the middle of the 2018 funding year, and we're still dealing with payment paperwork and some pending applications from 2017.
"The process is lengthy, it's time consuming, and it's always changing. It's a lot of work, but the benefit far exceeds the cost to get it done."
Featured Image: Liam Briese, Unsplash.