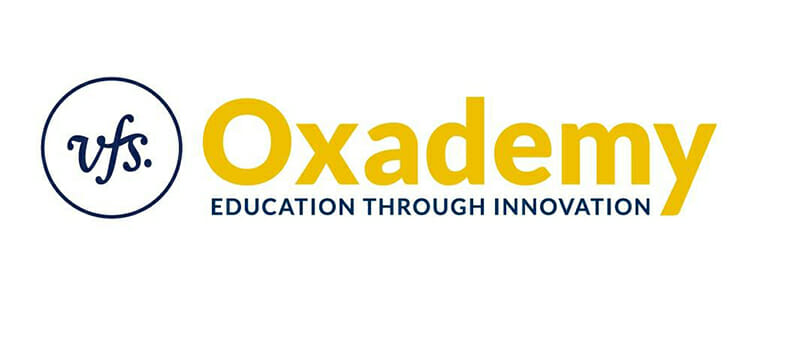 OX360: VFS Global and Oxademy Announce New eLearning Platform
July 21, 2017
Prominent eLearning company Oxademy recently announced a partnership with VFS Global. The two companies will work together to create a first-of-its-kind, cloud-based platform to allow students all over the world to pursue post-graduate certifications. The artificial intelligence-driven platform, called OX360, will offer a number of master's degree programs, including an MBA, at a fraction of the cost of traditional education providers.
Oxademy: Education for the Business World
UK-based eLearning company Oxademy offers programs in entrepreneurship, leadership, business, and management.
Students of Oxademy engage with content through live interactive teacher-led lectures, customized video and audio content, case studies, game-based tasks, assignments, and quizzes. All of the material is curated by lecturers from the world's leading universities.
"We are bringing learning to people instead of people to learning, and it's done by embracing the latest technologies available in digital human interaction and by using a huge amount of data," Syed Shahzad, founder and CEO of Oxademy, said of the partnership with VFS Global. "We have developed an innovative platform and programs that enhance the learning at large scale. VFS – Oxademy partnership is leading the way and pushing the boundaries by incorporating features that make use of artificial intelligence, big data, and analytics to evolve the education sector."
VFS Global Edu Support: Next-Generation Technology Services
VFS Global is a visa processing company that provides technology services for governments and diplomatic missions all over the world. The inherently global nature of the company's work made a strong eLearning platform for training and client education a necessity. VFS Global Edu Support Services was created to fulfill that need.
The Edu Support Services portfolio includes a host of innovative programs that use next-generation digital interfaces, which have been successfully deployed for individuals, organizations, and governments worldwide.
"A high quality education, especially for advanced professional degrees, carries lifelong benefits," said Bernard Martyris, Chief of Human Resources at VFS Global. "A unique feature of the VFS-Oxademy programs is that they can be customized to individual needs of students, irrespective of location or background. We are delighted to partner with Oxademy to offer digital learning programs that make higher education more accessible to students, in a format that offers them all the advantages of getting an international degree from anywhere in the world."
OX360's Unique Features Address Underlying Problems of eLearning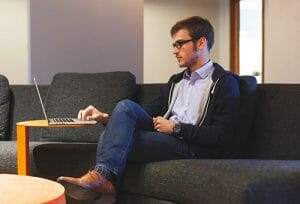 OX360 will be designed with some of eLearning's most pressing problems in mind.
One of the main roadblocks for student success with purely online courses is the focus on rote learning and lack of adaptability to an individual learner's needs. That's where OX360's AI capabilities come in: the platform will provide real-time analysis of student performance, which is then used to generate personalized learning paths based on each individual's strengths and weaknesses.
Another unique element of OX360 is its combination of asynchronous course content and engagement with instructors. Many online students feel isolated from their peers and teachers, which contributes to the high dropout rate for MOOCs. OX360 will provide an integrated chat functionality that allows students to reach out to qualified tutors at any time.
MBA students will also have the chance to undertake a virtual work placement at a major company based in the US or UK, where they will be tasked with solving a real business problem. Companies will benefit from students' participation without needing to find physical space for them, and students will gain invaluable experience and insight into the workings of a successful company.
One recurring issue in online education is identity verification. Employers sometimes lack confidence that the person whose name is on the certification is the same one who completed the coursework, and are therefore reluctant to place stock in credentials earned remotely.
VFS Global brings international expertise in security and identification management to allay fears over false qualifications. In addition to identity verification steps throughout the course, students of OX360 will attend an in-person final exam where they are required to prove their identity.
Cost is another top priority for online students. Because of the cloud-based infrastructure of OX360, VFS-Oxademy will be able to offer programs at far lower price points than traditional institutions. For example, the OX360 MBA program will cost a third of the price of a typical MBA program.
Other programs through OX360 will include a Master's in Strategic Leadership (MSL), Master's of Science in Organization Leadership (MSOL), Global Leadership Program (GLP), Authentic Leadership Development (ALD), Program for Leadership Development (PLD), and Advanced Management Program (AMP).