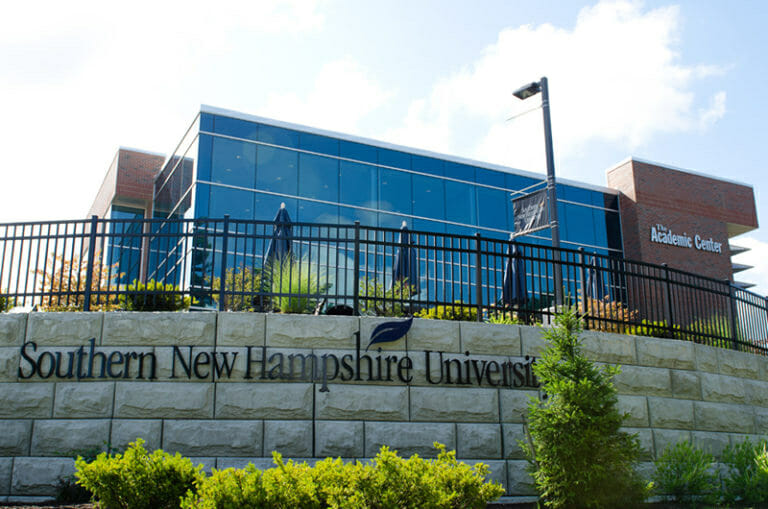 Southern New Hampshire University Announces Strategic Merger with LRNG
October 25, 2018
Over the past decade, Southern New Hampshire University (SNHU) has emerged as leader in the eLearning market. Now SNHU has announced a merger with LRNG, an organization that helps young people explore their passions and connect those passions to careers. With the merger, the New Hampshire-based university will now not only be able to reach a growing number of learners online but also have a physical foothold in cities where LRNG is already active. The merger will also enable SNHU to expand its reach into new educational markets, since LRNG works not only with young adults but also students at the secondary level.
SNHU's Innovative Approach to Online Learning
When SNHU realized that New Hampshire's population was declining not growing and their enrollments were bound to suffer as a result, rather than site back and accept the decline, they restructured to become a leader in online learning. Since then, SNHU's enrollments have surged and the institution is consistently lauded as one of the most innovative institutions in the country. In fact, in 2012, Fast Company listed SNHU among the world's top 50 most innovative companies. At number 12, the company even edged out the groundbreaking car manufacturer, Tesla.
LRNG's Mandate
LRNG launched in 2015 thanks to a $25 million investment from the John D. and Catherine T. MacArthur Foundation. The primary mandate of LRNG is to work with cities and organizations to connect learning experiences to career opportunities. A key focus of LRNG is to ensure that young people, especially those from underserved communities, have both the support and guidance needed to prepare for life and work in today's rapidly shifting economy. To begin, the LRNG platform helps young people access both local and national opportunities from their computer, smartphone, or tablet. LRNG also uses gamification, badges and other motivating techniques to help young people explore and pursue their passions.
The SNHU-LRNG Merger
In a press release issued by SNHU last week, the university announced that the merger with LRNG would enable it "to build a learning and workforce solution for cities and employers across the U.S." The merger is designed to address emerging workforce needs and increase access to learning pathways for middle school-aged students through working adults at little- to-no cost. In essence, LRNG will become the community-impact branch of SNHU and work with local government, employers, the public library systems, community colleges, and other local partners to explore opportunities for residents and help close specific workforce gaps.
Paul LeBlanc, President of SNHU, is naturally enthusiastic about the the SNHU-LRNG merger: "At a time when many believe higher education inhabits the rigidly defined space between high school and workforce, SNHU is redefining higher education's boundaries and creating personalized pathways that give learners just the right learning, at just the right time, at just the right place in their lives. LeBlanc adds, "We are excited to work with LRNG and cities across the U.S. to address some of the most pressing workforce needs of our time and give people the skills they need to thrive in an increasingly complex and uncertain workforce and society."
Connie Yowell, Executive Vice President and CEO of LRNG is also excited about the possibilities that will be opened up as LRNG joins forces with one of the country's most innovative universities. As Yowell explains, "To establish real and meaningful pathways to the middle class for youth that need them most, the educational community must build seamless connections between learning and work, and passion and opportunity throughout a learner's life. Joining forces with SNHU is an extraordinary effort to do just that and make a difference in the lives of our learners and their communities." Connie Yowell will join SNHU's leadership team in the role of Executive Vice President. In addition, Yowell's staff will become SNHU employees.