Preply Raises $10 Million, Sees Language Learning Spike During COVID
March 30, 2020
The online language tutoring platform Preply announced on March 30 it had raised $10 million in a round led by U.K. investment firm Hoxton Ventures. The company says they plan to use the funds to hire more tutors and scale their business throughout the E.U. and North America. Since the outbreak of COVID, Preply says that some regions are seeing double the tutoring hours compared to the same period last year.
Before the latest round, Preply had secured roughly $5.6 million in total funding, according to Crunchbase. The current round was supported by Point Nine Capital, which led a previous seed round, and Diligent Capital, EduCapital, All Iron Ventures, and a number of angel investors.
Preply Saw a Record Week in Terms of Lesson Hours
According to Business Insider, the negotiations for this round wrapped up for the most part before COVID was felt around the world. Venture funds, for the most part, have since put a hold on most activities.
The COVID pandemic has proven a windfall for numerous online learning platforms, and the sector also stands poised to provide crucial employment for out-of-work professionals. Preply says the previous week was a record in terms of total hours of lessons booked on their platform. At the same time, tutor applications to teach on their platform have also skyrocketed. The company has seen huge growth in Germany, Spain, Italy, Spain, the U.K. and the U.S. The company says a main use of the raised funds will be to scale in these markets.
Scaling Business in North America and the E.U.
"The new funding allows us to bring a more in-depth, immersive and convenient experience to both tutors and learners all over the world," said Preply CEO Kirill Bigai, in a statement. "Today, we are laser focused on language learning, but ultimately, I envision a future where anyone can learn anything using Preply."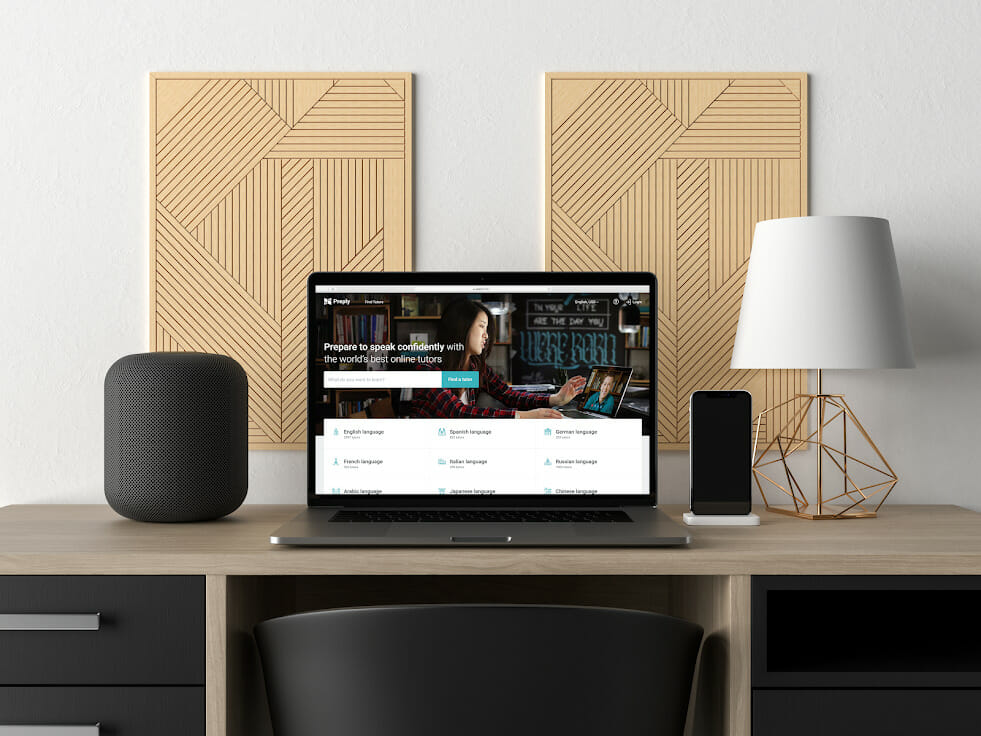 Preply was launched in 2013 in Kyiv by Serge Lukyanov, Dmytro Voloshyn, and Kirill Bigai. Their language tutoring platform includes machine learning capabilities that, accounting for numerous metrics, pairs students with tutors, instead of asking the one to seek out the other.
Their tutors currently offer instruction in two dozen different languages. Preply says over two million lessons have been taken on their platform.
The Funding Will Also Allow the Company to Roll Out Additional Platform Features
Besides scaling their services, Preply says they have many other plans for the funds raised. The company has numerous new platform features in the works, including new homework and testing applications. In addition, they have plans to build out a set of tutor support features that will include professional development and lesson plans. Finally, the company also plans to revamp their mobile app companion to their web platform.
"Getting to know Kirill and the team at Preply, we were most impressed with their tremendous growth already in the U.S. market as well as the size of the global market in online language tutoring," said Hoxton Ventures' Rob Kniaz. "We believe the team has vast opportunity ahead of it, especially in the English-learning segment of the market where Preply already demonstrates market leadership."
Media courtesy of Preply.