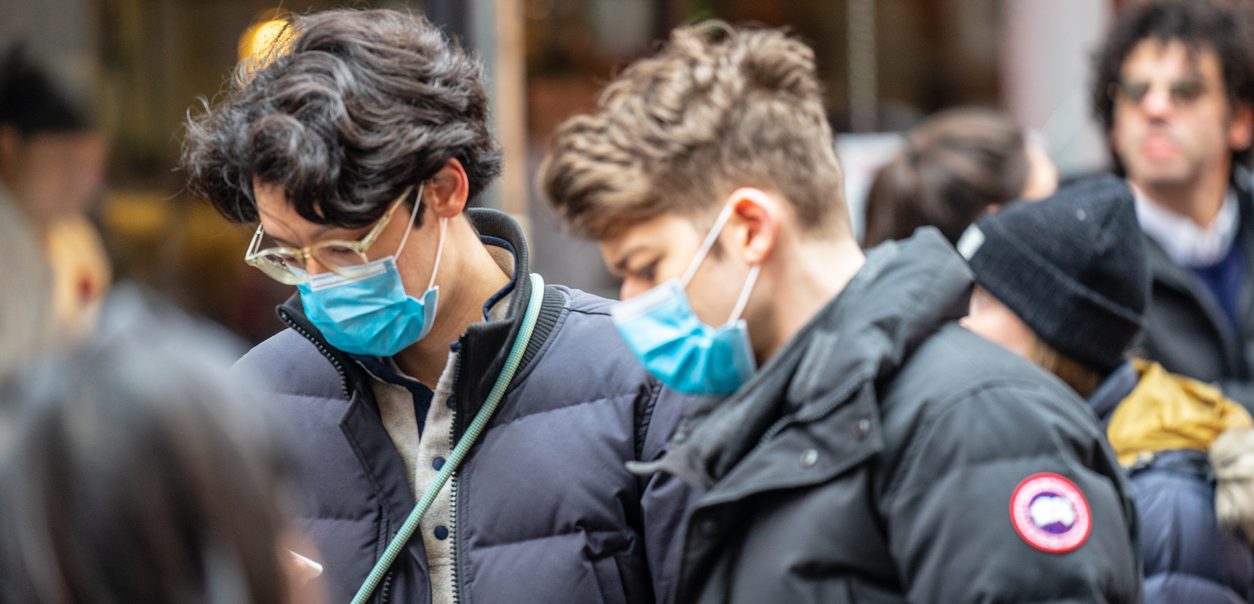 COVID-19: Useful Tech and Resources for Remote Learning
March 16, 2020
COVID-19, also known as coronavirus, has progressed around the world and throughout North America faster than many expected. President Donald Trump has declared the outbreak a national emergency in the U.S.
In the world of learning, schools and districts have been closed around the country. Statewide COVID-19-related school closures have been enacted in 18 states: North Carolina, Kentucky, Washington, Michigan, Ohio, Maryland, Illinois, Florida, Oregon, Alabama, Louisiana, New Mexico, Pennsylvania, Rhode Island, South Dakota, Virginia, West Virginia, and Wisconsin.
COVID-19 Has Led to 18 State-wide School Closures
Many teachers, administrators, students, and parents are getting their first taste of extended remote learning. This will likely go on for weeks, if not months, as COVID-19 continues to spread around the world. We reached out to distance learning experts in our network to get their advice on how best to move forward. We asked: "Besides a learning management system (LMS), what are some other resources and technologies that may be useful for teachers, students, and parents?"
This post marks the second in a three part series. Read the first: Coronavirus Has Arrived. Will an LMS Be Enough for Remote Learning? Besides the responses below, also check #instructionalcontinuity on Twitter for ongoing updates from experienced remote educators.
For faculty working to plan to move their course online, follow the hashtag #instructionalcontinuity

— Lori Mumpower (@LoriMumpower) March 10, 2020
Facing COVID-19 closures, what are some other resources and technologies that may be useful for teachers, students, and parents?
Associate Professor of Interdisciplinary Studies Rhianna Rogers, SUNY Empire State College
There are many proven resources that academics use effectively online. For instance, there are platforms like Moodle and Blackboard, Zoom, and Soapbox by Wistia. A few years ago, I recorded a TOEP web series comprised of online tutorials to help faculty improve their tech skills and implement various online tools in their classrooms (TOEP, 2017). The series was created for all skill levels. It described entry-level items like "How to make a presentation," to more complex topics like methods for developing effective videos (YouTube, Vimeo), editing and production tools (Screencastomatic and Kaltura), and how to develop assignments with social media apps (Twitter, WhatsApp, Facebook). See the entire series here.
Learn more about Professor Rogers' work on virtual residency programs here.
Brandon Martinez, Director, Learning Development of Noodle Partners
Video conferencing and social interaction/collaboration tools are effective. Video conferencing allows for real-time interactions, students and teachers can engage in dialogue, discussion, and problem-solving. As well, these types of tools can typically be recorded for later viewing or for sharing with peers who may not have been able to attend the live session.  Video recordings also allow for just-in-time teaching so that an instructor can create on the spot mini-lectures, respond to questions, or explain concepts/projects.  Other apps like Remind, texting, email are effective communication tools to inform stakeholders of what is happening, schedules, information, and other critical elements such as technology needs/requirements. Of course, hard copy or electronic versions of course readings and documents, such as lecture slides are effective when shared in their traditional or tactile formats.
Don't just stop at instruction— student support is also critical for #online students. Is your university ready to support an influx of online learners? @Noodle_Partners VP of Student Affairs & Learning @JaimieLHoffman shares advice and resources here: https://t.co/uphtwmYE6P

— Noodle Partners (@Noodle_Partners) March 13, 2020
Scott Kinney, President of K-12 Education, Discovery Education
To help schools and the communities they serve maintain continuity of learning in the event of prolonged school closures due to the Coronavirus, Discovery Education has created a three-pronged response. The elements of our response are as follows:

Discovery Education has created a special channel within Discovery Education Experience—the Viruses and Outbreak Channel—featuring digital content that helps educators discuss the Coronavirus outbreak with students. This content includes timely updates on what COVID-19 is, information on how infectious diseases spread, and essential guidelines for staying healthy. Schools and school systems with access to Discovery Education Experience can find these resources here.

We have worked with our content partners to make the Viruses and Outbreak Channel available to the communities our U.S. school systems serve so that parents, caregivers, and other adults have the same access to the materials children are being taught in schools. If you are a Discovery Education partner and are interested in obtaining a login for the Viruses and Outbreak Channel that you can send to members of your community, email [email protected].

For U.S. schools or school systems that are not currently using Discovery Education resources, but are experiencing closures due to COVID-19, we are offering free access to Discovery Education Experience through the remainder of the school year. To request access to Discovery Education Experience, principals and superintendents of affected school or school districts are encouraged to email Discovery Education at [email protected].
@Scott_Kinney and @DiscoveryEd on Twitter.
Associate Professor of Educational Psychology and Educational Technology at Michigan State University Christine Greenhow
Widely available social media as well as robot technologies are two technologies that can be especially useful for teachers, students, and parents when teaching and learning move online.

(Read more about Professor Greenhow's work with telepresence robots and synchronous online/in-person learning.)

Our work at Michigan State University's College of Education has found that using social media for education has several benefits, such as enhancing students' collaboration, community building, writing and active learning (Greenhow, Galvin & Staudt Willet, 2019 in press; Greenhow, Galvin, Brandon & Askari, in press). For instance, in one study, using Facebook as the site for students' debate of contemporary science issues enhanced their collaborative learning over other online settings (Greenhow, Gibbons & Menzer, 2015). In another study, students' use of social media was associated with their increased sense of belonging to peers and others, which is important because when students feel connected to their classmates and teachers they tend to be more engaged and perform better in school (Greenhow, Burton & Robelia, 2011; Greenhow et al., in press). Studies of students' writing suggest that social media can offer a supportive context for reinforcing traditional academic writing skills as well as fostering new forms of writing, or new literacies, important for effective writing online (Galvin & Greenhow, 2019; Greenhow & Gleason, 2012).

In my own classes at Michigan State, I teach on-campus and online students in the same class period as well as asynchronously online when we are not meeting. I integrate social media in my teaching for various purposes; it helps me get to know my students, stay connected when we are apart, connect what we are learning to a wider network of people and resources, and provide a playful space for students to practice essential skills.

In addition to social media, robot technologies can serve as an antidote to impersonal learning management systems. In fact, one of the major challenges to remote teaching and learning is that social presence, or students' ability to project their personal characteristics into the learning space, is reduced with potential negative effects on student engagement, persistence, and academic achievement (Gleason & Greenhow, 2017). If we want class discussions, small group work, and other communication that is not impoverished but excellent, we have to re-think conventional teaching for online environments. Educators are experimenting with robot-mediated communication (RMC) to address these challenges. Our research at Michigan State suggests that robot technologies offer advantages over traditionally used video-conferencing for real-time conversations, including affordances for fostering students' embodiment in the classroom, their feelings of belonging and trust, and their ability to contribute ideas in authentic ways (Gleason & Greenhow, 2017). With robot technologies, remote students can nod or turn their head-screen, move on wheels around a classroom, zoom in and out to focus their attention and put some of the visual and auditory cues, stripped away in the LMS, back into the learning environment.
Find all of Professor Greenhow's published work at her site. @ChrisGreenhow and @MSUCollegeofEd on Twitter.
Featured Image: Powerofflowers, iStock.