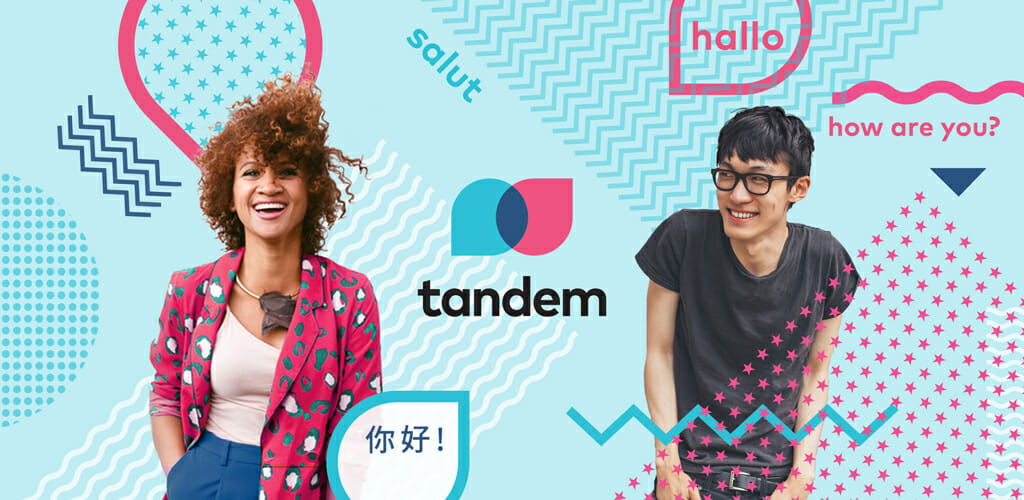 The CEO of Tandem Talks About Language Learning and Mobility
December 15, 2018
Online language platforms continue to appear on the market, offering global learners a growing number of options (read eLearning Inside's recent review of just four of these platforms). To learn more about one of these platforms, eLearning Inside recently reached out to Arnd Aschentrup, the CEO and Co-Founder of Tandem.
Tandem currently supports over 5 million users. Members of the community form one-on-one Tandem connections to teach each other their native languages via text, audio, and video chats. After launching in 2015, Tandem secured funding from some of Europe's most prominent investors as well as the European Union Regional Development Fund's Innovation Programme.
Tandem's Launch
Cait Etherington – First, can you talk a bit about your motivation for launching Tandem. Which gaps in the online language market do you hope to fill?
Arnd Aschentrup – Learning languages wasn't always easy for me, and it didn't help that I couldn't practice with native speakers. Knowing that this is a struggle for many was my biggest motivation for launching the app. Learners have been using the scientifically proven Tandem learning method for decades, where two people meet in person to teach each other their native languages. The Tandem app is the first to bring this conversation exchange experience to everyone with a smartphone, motivating its members to learn to speak a language fluently. Nowadays, there are lots of language learning platforms to choose from, but Tandem is the best mobile app for advanced language learners.
The Role of Humans in the Language-Learning Equation
CE – Some platforms like Duolingo take human tutors out of the picture. Why is Tandem committed to keeping humans in the picture?
AA – On Tandem, you learn languages by teaching each other and having that conversation with another human makes the language learning journey much more personal. It's also a great opportunity to connect with people from all over the world, learn about other cultures and expand your horizons in the process. For those who want professional guidance, we also have a selection of trained language tutors who provide paid lessons on the app.
CC – Reviews of Tandem are generally very enthusiastic. It has a reputation for being a fun and engaging platform. Can you tell us a bit more about how you managed to create a platform that is truly attentive to user experience?
AA – Everything we do always links back to our community. Our approach from the beginning was to create an environment where people feel safe to make mistakes. The more our members use the app, chat with their Tandem partners, and make mistakes, the quicker their language skills improve. That's why we're focused on developing an excellent user experience and always building new language learning tools to further enhance the language learning experience. Ultimately, we want to introduce a smart assistant that guides one-on-one Tandem partnerships from the very beginning all the way to fluency.
CC – I don't need to tell you that Tandem has a lot of competition – the online language learning market is really exploding at the moment – so what do you offer that other platforms don't?
AA – While using apps that focus on memorizing vocabulary or phrases for travel is a great and very effective first step, they don't help you to speak a language fluently. With a global community of over 5 million language learners, it's easy for our members to connect with like-minded people and have fun practicing languages. We offer over 160 languages, which is more than any other language app and allows us to reach learners with unique language combinations, like a native in Danish and learning Persian, for example. In total, there are 11,026 language combinations on Tandem and only half of our usage comes from the top 10 language combinations. The long tail of the smaller combinations makes up the rest. This means that the more we grow, the better the experience [becomes] for our members with these unique combinations.
Tandem's Future Plans
CC – What's next for Tandem? How are you scaling your product and what can users look forward to in the near future?
AA – As Tandem's community continues to expand, we're always considering how we can motivate our members to really develop their skills. Our current focus is combining human communication and smart software in a way that empowers everyone to reach fluency in any language, for free.
Feature image: Provided by Tandem