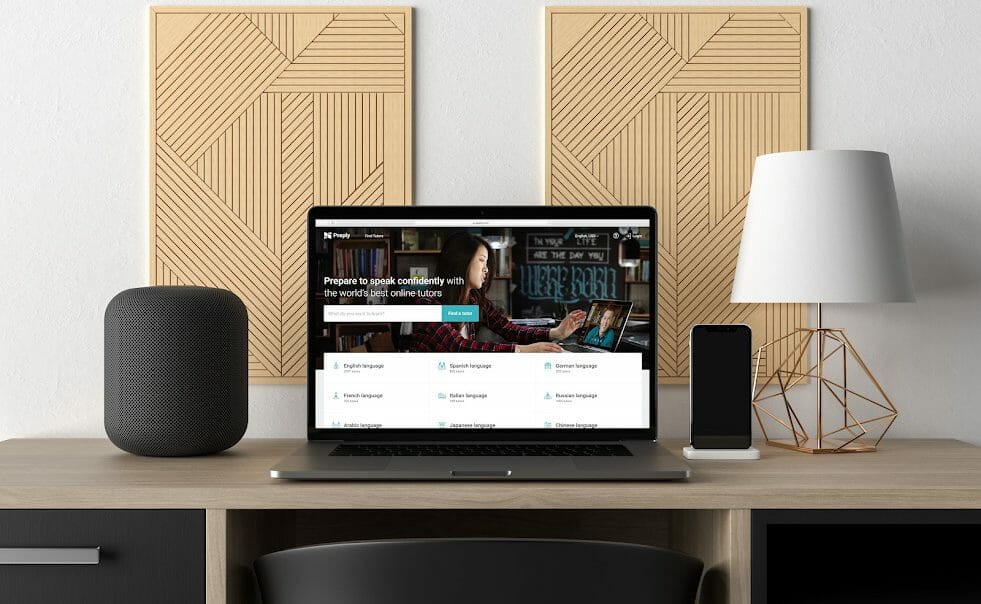 Preply Announces Plans to Expand Its Reach
November 08, 2018
As work becomes increasingly global and more people find themselves living in different countries and cultures out of necessity or by choice, it is not surprising that language companies continue to gain popularity in the online learning sphere. While established players like Duolingo dominate the current market, there are a growing number of smaller companies edging into the online language learning space. One of the smaller but rapidly expanding players is Preply.
Establishment and Funding Rounds
Preply was established in 2011 by Dmytro Voloshyn, Kirill Bigai, and Serge Lukianov in the Boston Area. Today, the company is based in Ukraine. While the company has grown relatively slowly, there are signs that Preply is beginning to gain momentum. The company has raised $5.6 million in seed funding, with the bulk of it arriving this past year. In July 2018, Preply announced that it had raised $4 million to expand its platform and team in its fifth seed round. Nine Point Capital led the most recent funding round.
At the time of the funding announcement this past July, CEO and Co-Founder Kirill Bigai told Venture Beat, "One of our goals is to create an egalitarian online learning environment by connecting learners and tutors from all around the world. It's a tremendous opportunity for someone who wants to learn Spanish with a language tutor from Barcelona or Bogotá while living in a small town in Colorado." Bigai added that Preply is also committed to expanding "mobile-based tutoring." Mobile-based tutoring, he notes, "is less expensive than traditional schools" and "It's more secure and less time-consuming than in-person tutoring, as the learner doesn't need to host anyone in their house or commute. It's flexible, as classes can be taken anytime and anywhere."
Bringing the Best of Humans and Machines to Language Learning
Preply is working on a machine learning algorithm designed to increase matching efficiency between learners and tutors on various levels from native language to time zones to learning goals. Unlike Duolingo, Preply isn't interested in replacing human tutors with machines. The company works with tutors around the global and aims to offer them decent compensation, as well as a flexible schedule (according to their website, the most popular Preply tutors earn $550 per week). Embracing the ethos of the gig economy, Bigai emphasizes, "We aim to offer tutors a truly balanced schedule, without being limited by their current location or time zone so they can spend more time doing what they love."
Preply Sets Up New Office and Recruits Chief Growth Officer
A recent article in Forbes reports that Preply now has over 100,000 users. Compared to Duolingo's 300 million users, Preply is still in the starting gate. However, with its recent infusion of funding, it is actively working to expand its presence in the German, British, American, and Latin American markets.
In a quest to scale more rapidly, the company has plans to set up a new office in Barcelona. As Bigai told Forbes, "This new Preply office will represent an important hub for the company, where the global marketing and growth strategy will be developed. Besides, Spanish is one of the top five most popular languages in demand and we hope to provide the best service directly from the region, supporting both our students and tutors."
In addition to setting up shop in the Catalan region of Spain, Preply has also made a strategic new hire. They recently hired Yara Paoli as their Chief Growth Officer. According to Paoli's LinkedIn profile, the Italian native holds degrees in psychology, music, and media and communications. Paoli formerly worked for the UK-based company Skyscanner as Vice President Growth. Given her experience helping startups scale and move into new global markets, there is hope Paoli's arrival will help Preply begin to close the gap with some of its more established competitors on the online language learning market.