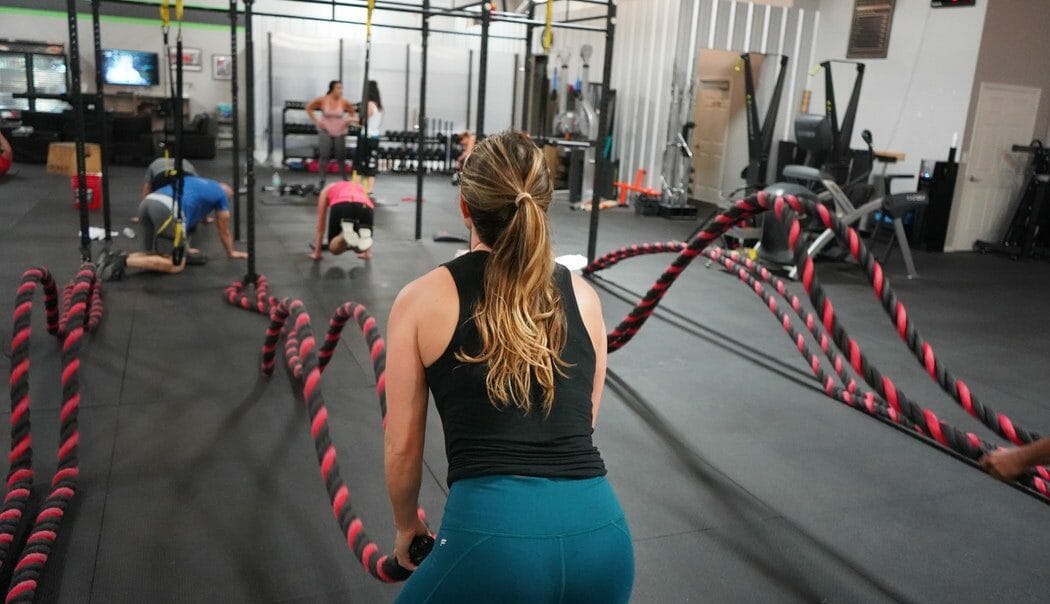 Ironically, You Can Now Earn An Exercise Science Degree Online
March 21, 2019
With online certificate, diploma, and degree programs in everything from law to hospitality, it was inevitable that someone would eventually launch an online exercise science degree program. On March 14, the University of Kansas's School of Education and KUEC announced plans to launch a fully online program in exercise science. They hope the program will meet fill a skills gap for health and wellness professionals who are increasingly in high demand to work not only as fitness instructors and personal coaches but as nutrition coaches in a wide range of private and public facilities nationwide. 
A Fully Online Bachelor of Applied Science in Exercise Science
In a press release issued on March 14,  Jordan Taylor, exercise science program director at KUEC, explained, that the new B.A.S. in exercise science will combine applied science courses in anatomy and other related subjects with courses on topics such as personal training. Students who enroll in KUEC's new online bachelor of applied science (B.A.S.) degree in exercise science will also be able to complete an undergraduate certificate in strength and conditioning online.
Joe Weir, chair of the Department of Health, Sport, and Exercise Sciences at KUEC, emphasizes that the department is responding to a growing market need for health and fitness professionals. As Weir observes, as long as the population keeps aging, there will be a huge demand for health care professionals.
Beyond the nation's aging population, Weir also cites the nation's growing obesity epidemic, which has already led to a surge in Type 2 diabetes cases and a growing demand for people trained to work with these patients.
Producing Workplace-Ready Grads
Notably, KUEC developed its new applied bachelor of science program for a specific reason. Currently, up to 95% of students enrolled in the school's existing bachelor of science degree in exercise science plan to pursue careers as therapists and doctors. The new B.A.S. is designed for individuals who hope to directly enter the workforce upon graduation. This is why the program ends with an intensive internship.
And for students who do complete the program, job prospects look bright. According to the Bureau of Labor, fitness trainers and exercise physiologists are both job categories currently growing at a faster-than-average pace.
Meeting the Needs of the U.S. Armed Forces
Another unique feature of KUEC's new B.A.S. degree is that it will include a curriculum designed to meet the requirements of the U.S. Army's readiness initiatives. "Force readiness" entails ensuring all armed forces are able to be deployed at any time with virtually no warning. As Weir explains, it is among the programs that are especially in-demand at the moment.  
Why Offer an Exercise Science Degree Online?
Of course, this still leaves one obvious question: Why offer an applied bachelor of science degree in exercise science online?
Ashley Herda, Assistant Professor of Health, Sport and Exercise Sciences at KUEC, emphasizes that the program was developed to be flexible enough to meet the needs of working students and adults coming back to college to pursue a new career. As she explains other comparable programs are offered on-campus but not online, but since we now can offer such a program online using state-of-the-art methods of delivery, including virtual labs, there is a potential to reach even more students. 
Photo by Inspired Horizons Digital Marketing on Unsplash.