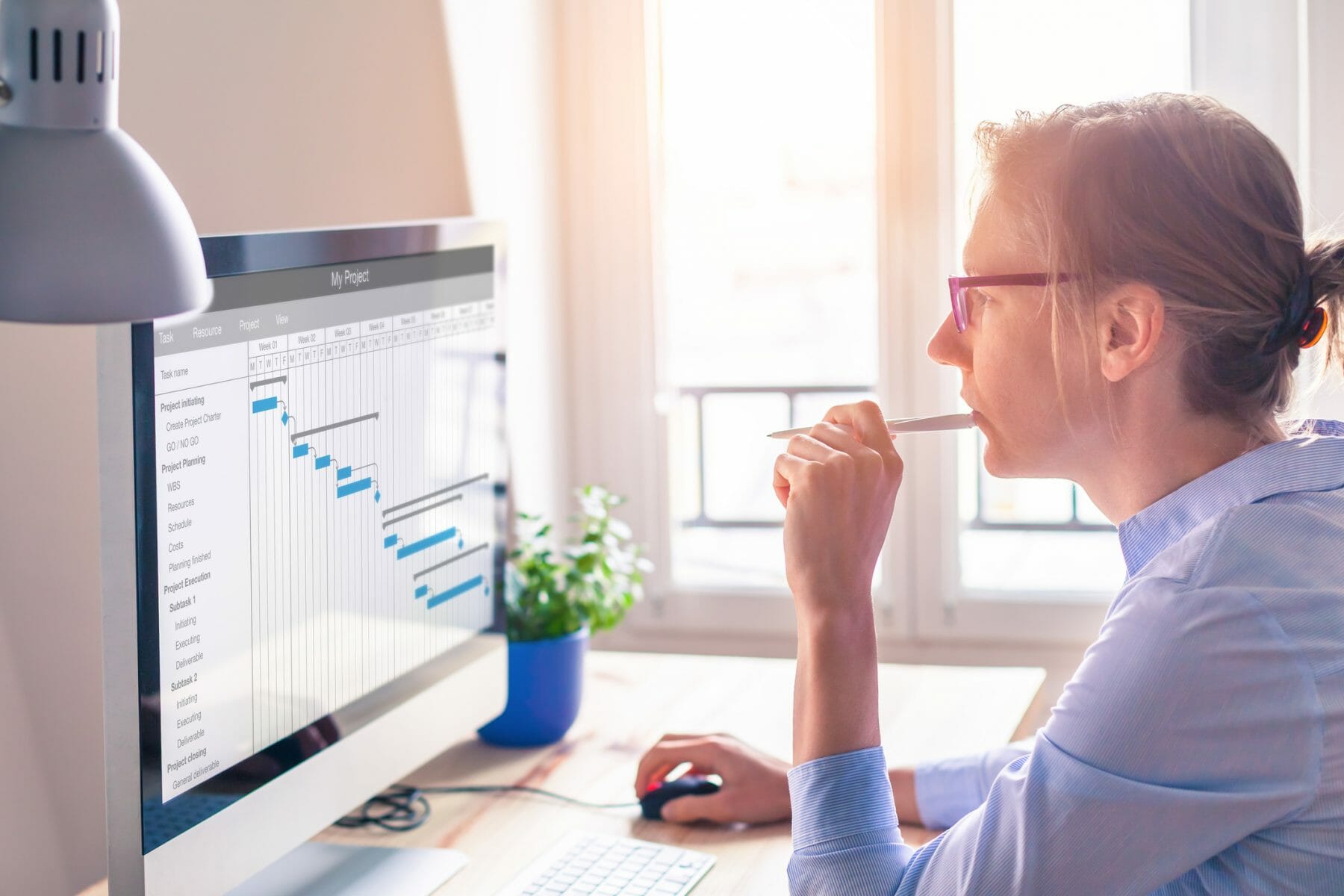 eLearning: Predictions for 2018
December 15, 2017
The educational technology sector grew substantially in 2017 and all signs point to even greater growth in 2018. Over the past year, the sector was buoyed by several key factors, including a growing recognition that as big data restructures work at an unprecedented pace, there is an urgent need to rethink how education is delivered. In fact, there is now growing evidence that colleges and universities, especially if they continue to operate as they have in the past, will simply not be able to produce the workers needed to fill tomorrow's jobs. Ed tech, with its capacity to make education more affordable, flexible, and relevant, is increasingly being embraced as the answer to the Fourth Industrial Revolution's growing talent pipeline challenges.
On this basis, ed tech, and specifically eLearning, is expected to see robust growth over the coming year. Moreover, there are signs that this growth will impact K-12 schools, higher education, and training initiatives nationwide and on a global scale. Some specific areas and applications, however, will experience especially strong growth.
K-12 Virtual Schools Will Become a Preferred Choice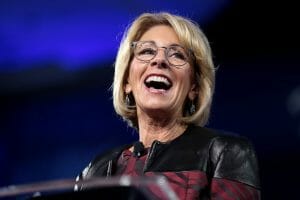 As reported on eLearningInside News over the course of the past year, virtual K-12 schools are finally gaining ground. While political factors, especially Betsy DeVos's support for such schools, is one factor, over the past year, we have also seen several early experiments in online K-12 schools (e.g., Stanford Online High School) mature and move into a new phase of development. As proof that online K-12 eLearning is no longer simply an experiment, one need only consider the growing trend to make online courses required for high school graduation. What's next for K-12 virtual schools? In 2018, we predict that these schools will not only increase but also gain currency not as an alternative but rather as a top choice for parents searching for a flexible and accountable form of K-12 education. A combination of demand from parents and students and political backing, especially for virtual charter schools, will converge to drive this K-12 virtual school expansion.
Voice-activation Will Transform the Learning Management System Sector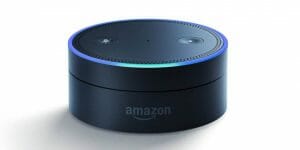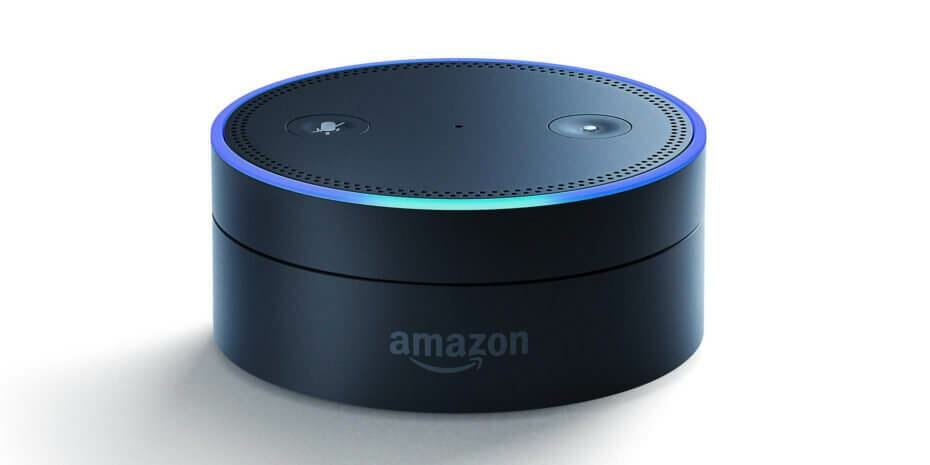 "Alexa, can you tell me what I missed when I slept through my class?" As reported in several earlier eLearningInside News articles, we are about to embrace a new interface for online learning—namely, voice activation. While mobile touch screens may have been all the rage in 2015, in 2018, voice activation is expected to become increasingly common in 2018. Experiments, such as Arizona State University's current experiment with Echo Dots in its engineering residence, and the arrival of Alexa skills for Canvas, also indicate that voice activation may just be the route through which Amazon ends up making major inroads into the education market.
Data Will Drive Learning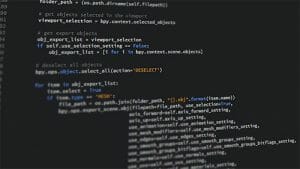 Big data certainly made headlines in 2017 and there is reason to believe that big data will remain a top ed tech story in 2018. Specifically, there are strong indications that as educators and ed tech companies become increasingly savvy about using data to make real-time changes to how courses and programs are delivered, data will increasingly be used to build learner-specific and competency-based educational experiences that respond to every learner's unique needs. What this means for teachers and professors is yet to be seen. For now, however, there are high hopes that data will finally help us overcome a one-size-fits-all approach to education.
The Coding Bootcamp Industry Will Grow With Online Programs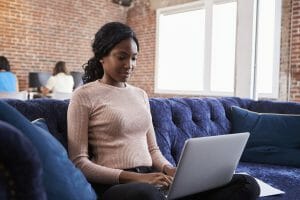 There is no question that the past year has been a great year for the coding bootcamp industry. Despite a few bumps along the way (earlier this year, the industry saw several closures), the industry has continued to add schools and expand. Course Report estimates that coding schools now are responsible for graduating about 20 percent of computer science graduates nationwide. While the industry is still experiencing growing pains (especially as it debates the pros can cons of heightened regulation), there is no reason to believe that the coding bootcamp industry will not continue to grow in leaps and bounds in 2018. All signs point to continued growth with online programs and schools, such as Bloc, experiencing especially growth. After all, online coding schools have the capacity to reach a students who have yet to benefit from on-premise coding programs, which are primarily located in urban centers, usually require a full-time rather than part-time commitment, and as a result fail to meet working adults who can't afford to put their life on hold to retrain for a career in tech.
Higher Ed Will Increase Online Course and Program Offerings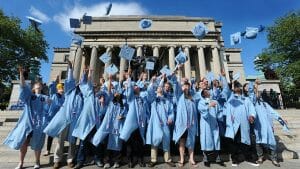 Higher ed has been in the eLearning business for decades (see our earlier article on PLATO to find out just how long), but despite this history, until recently, eLearning has continued to have a low reputation. With the rise of high-prestige online degree programs, higher education finally seems ready to embrace eLearning and not simply as an alternative.  Student demand appears to be a driving factor. As reported in the 2017 ECAR Study of Undergraduate Students and Information Technology, for four years running, the percentage of students preferring a blended learning environment with "some to mostly online components" has increased while students preferring a face-to-face only learning environment has declined.  In addition, there is some indication that as visa restrictions increase and foreign students look for alternatives to studying in the United States, U.S. based online programs may see increased enrolments from global markets.