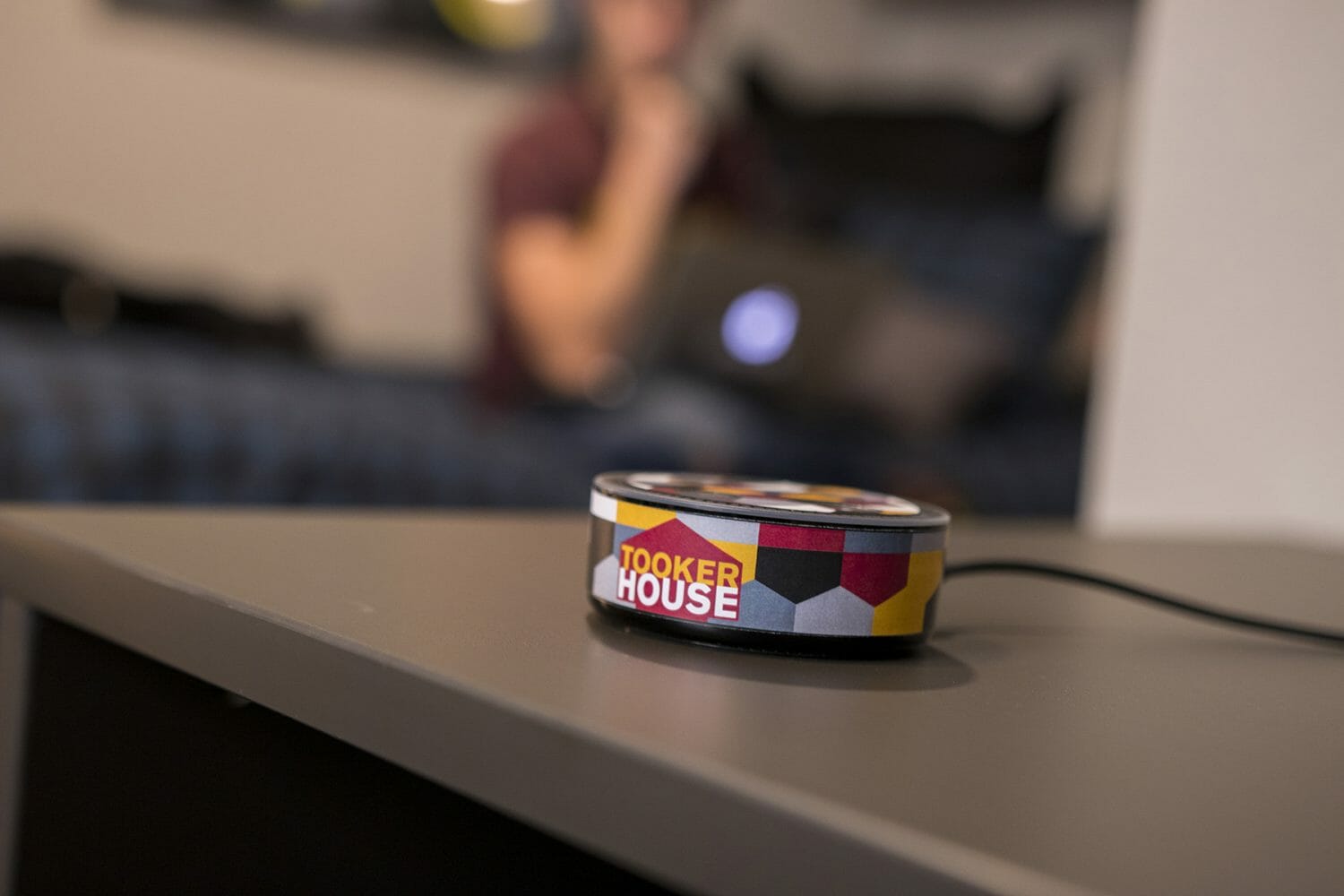 Mid-term Report on Arizona State University's Echo Dot Experiment
November 17, 2017
As part of an innovative initiative to gather data on how students engage with Alexa and to encourage students to build Alexa skills, Arizona State University (ASU) has partnered with Amazon to put an Echo Dot in every room in the university's new residence building for engineers. In addition to distributing Echo Dots to ASU students, several faculty members have also developed unique courses integrating the technology. Just two months into the experiment, faculty and administrators at ASU appear to be enthusiastic about the experiment and its impact.
How ASU's Students Are Using their Echo Dots
As reported in late August, Tooker House, a new residence at ASU, has given all its students an Alexa Echo Dot. While the experiment is still getting off the ground, the initial findings indicate that 72% of students use their Alexa once a week or more. Not surprisingly, Alexa is being used to listen to music and as a wake-up alarm. More than half of the students at Tooker House have also enabled an Alexa skill (mostly, the official ASU Skill). Initial findings also reveal that a high percentage of students have been relying on Alexa to acquire Tooker-House related information (e.g., "Alexa, when is the Homecoming block party?" or "Alexa, when is the next electrical engineering tutoring session?). The most common questions asked focus on directions (e.g., "Alexa, what's the fastest route to the library?"). Dining hall menus and hours are also popular (e.g., "Alexa, is the dining hall open after 8:00 pm?"). But this isn't the only way that Alexa is currently transforming the ASU campus.
From Clicks to Voice Activation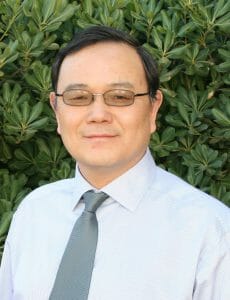 Dr. Yinong Chen teaches in ASU's Computer Science and Engineering Program and has been working with students to replace mouse clicking actions with voice commands. eLearningInside News interviewed Dr. Chen earlier this week. "We need to teach humans new skills, and Alexa is the same," he explained,  "There is a need to train Alexa, and that is what we are doing." But Dr. Chen emphasized that context is important.  "This is why we have local and global skills for Alexa," he explains, "With local skills, which is our primary focus, we can train Alexa to respond to situations and events that are specific to the ASU campus."
While the arrival of voice-activated devices may sound ominous to some people, Dr. Chen emphasizes that there is not much difference between our interactions with Alexa and carrying out an online search. What changes is simply the interface: "We need to be clear that voice activation really only changes the human-machine interaction. We used to use a mouse and keyboard. With cell phones, we replaced the mouse and keyboard with the touch screen. Now we are replacing the touch screen with a voice-activated interface."
However, Dr. Chen emphasizes that the move away from keyboards and touch screens does offer something new. One of Dr. Chen's students is currently helping to develop a way for his students to ask Alexa questions they would have once typed into the Q&A section on his Blackboard course site.  "We currently use Blackboard in our classes, but it is difficult for students to search for answers. This means that on our discussion boards, students, and I have hundreds, ask the same questions over and over again. They don't want to spend time going through all the past questions and looking for the answer to their question. The voice-activated interface bypasses the search function. Alexa can find automatically the right question and answer to help students, and that will transform education in the future."
Dr. Chen says that despite his enthusiasm for Alexa and the potential role Alexa may play in his courses moving forward, he doesn't think that machines will replace human teachers.  "I'm not trying to replace the instruction part of teaching, but rather to simplify some of the support we give to students," says Dr. Chen. One notable advantage of Alexa is that unlike Dr. Chen and his teaching assistants, Alexa is available 24/7: "Students can ask Alexa a question in the middle night, but I'm not awake then, so this is good for students. And we are trying to train Alexa from year to year, so the accuracy of the responses will also improve over time. This will have an impact not so much on instruction but on student support."
Higher Education Partnerships with Amazon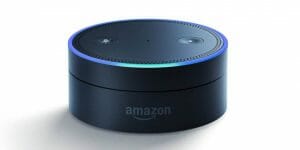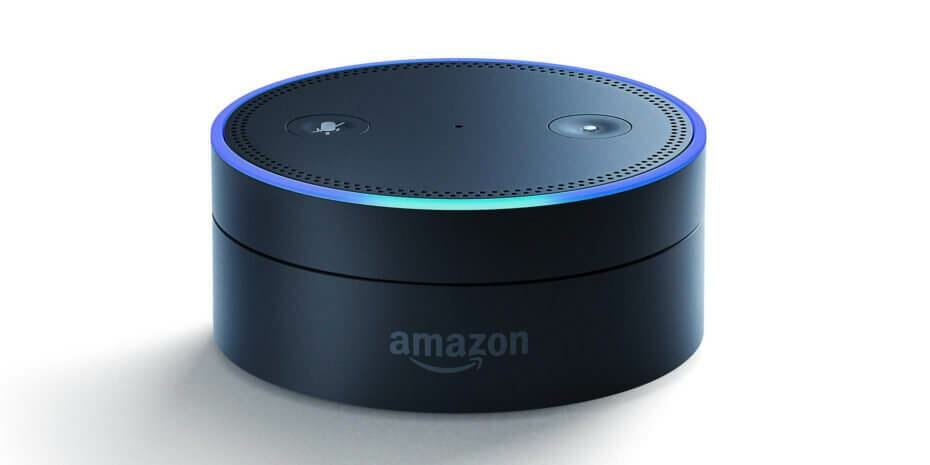 It is no secret that Amazon is increasingly interested in K-12 and  higher education (see eLearningInside News' previous article on Alexa). But is this a good thing? What does it mean for a public university to team up with a private company, especially one with Amazon's reputation for taking over everything from books to groceries?
John Rome, ASU's Deputy CIO, emphasizes that the university is entering their partnership eyes wide open, and they are excited about the impact this partnership with Amazon will potentially have on students across the campus: "We were already interested in partnering with Amazon, but when we work with any vendor, we want the engagement to support our students on many levels. We were talking to Amazon about cloud-based computing, but we thought let's also collaborate on something connected to Alexa. We were able to get them to donate the Echo devices, but what's really exciting is that our own students, with some supervision from faculty, also built an ASU Skill. Our next step was to incorporate the Alexa into the curriculum, which is already happening in some courses."
Rome emphasizes that the ASU experiment is ultimately about preparing for the future, which appears likely to be a world where our current technology interfaces are largely replaced by voice activation. "A few years ago, everything was focused on mobile but voice is the new mobile," Says Rome, "In the next few years, voice-activated technologies are going to take off and transform how we teach and how our students interact with the curriculum." Rome also sees students eventually relying on Alexa to engage in specific types of work, including test prep.
But is everyone on the ASU campus ready to invite Alexa into their classroom and even into their life? Rome admits that while most of the initial enthusiasm has come from faculty in STEM-related fields, ASU hopes to bring together an interdisciplinary team of experts to continue expanding the experiment. "We have reached out to linguists and to researchers in other disciplines at ASU," says Rome, "And I think there is a huge interest in this experiment, but some researchers want to see how this evolves. Since we are thinking about the potential application of voice activation in many contexts, we recognize the need to bring together a cross-disciplinary team."