College 2021: Managing the Isolation and Depression
January 21, 2021
The college experience is based on just that–experience. Students learn to become independent and manage their time, and fend for themselves. Their interactions with their professors, faculty, and new peers, play a critical role in their academic and social growth. These interactions help them grow into adults, form bonds, and further establish a path for their later lives. In the absence of these rites of passage, college in 2021 feels to many like a string of missed opportunities.
Emma Holman, a freshman at the University of Colorado Boulder, detailed her struggles with virtual learning: "One of my favorite things about being in school was always being able to talk to my classmates and share our ideas and thoughts. I learn best in an environment where I can have meaningful conversations about the course material with others, which is more of a challenge in virtual classes." Emma is one of the thousands who share the same sentiments during this already heightened time of transition.
According to survey data from 144 colleges by the Association for University and College Counseling Center Directors, there was a 57 percent increase in anxiety and an 81 percent increase in loneliness compared to the same time frame in 2019. This represents a mental health crisis for college students, one that will require a multifaceted effort to address.
Universities Can Offer Support
Compared to K-12 students who live at home and have access to immediate family members, college students living on or off-campus don't have as much of an immediate support system. Now compounded by stringent restrictions, isolation, and virtual learning, many students are opting to return home. However, for many of these students going "home" is an unwelcome regression, fraught with worries about safety, enhanced trauma, and a feeling that they have missed out on experience of college in 2021.
Colleges and universities can provide assistance during this time to help alleviate some of their students' anxiety, but they are limited by the sheer volume. With such limitations, universities need to put their virtual resources into action. One such option is to pull together multiple staff members, such as psychologists, counselors, and faculty for an organized approach. This coordinated action may include individual outreach, virtual support groups, and building general awareness of local resources for support. For example, colleges can engage in welfare checks with students to see how they're coping. This provides them with an opportunity to show students they're valued and offers a chance to intercede when signs of depression, anxiety, and loneliness present themselves. By having a more personalized approach, schools may also be able to identify and support students who may be experiencing suicidal ideation.
https://twitter.com/bailliehillman/status/1352103656481501192
Chapman University offers a program through its Frances Smith Center for Individual and Family Therapy, where select graduate students offer free telehealth counseling under faculty supervision. It provides students with an outlet to discuss their feelings and ask for more assistance if required. Telepsychiatry and counseling services can encourage students to share their experiences about their daily lives, receive support, and subsequently reduce some of the isolation and disconnect they may be feeling.
Administrators at colleges in 2021 need to continue the restriction of large gatherings and potential COVID-19 "super spreader" events. However, they should recognize the need for small-group discussions and encourage students to connect virtually by providing them the means for such interactions. Emma Holman described her reliance on fellow students: "It is comforting to know that we are not alone in feeling sad or upset about our current situation. Many of my friends have expressed the same emotional reaction that I have. We often wish that things were different and that we could have a more normal college experience. The only thing we can do is provide support to each other wherever and whenever we can."
The Social-Emotional Learning Opportunity
In addition to social isolation, students are also facing an uncertain future. The world of work has largely shifted to telecommuting, with many industries failing to survive. While hope is on the horizon through vaccination efforts, those students facing graduation have mounting stress for future job placement. This goes to illustrate that, whether a student is a college freshman or a graduating senior, life is not without exceptional challenges.
Helping students to adapt and build their resilience is imperative. A core strategy for making this happen is through social-emotional learning (SEL). This type of learning should become a focal point for universities to allow students to build protective factors against current and future stressors. SEL helps students to explore their emotions in a judgment-free setting, allowing them to craft positive goals, relieve stress, and better manage their emotions. It also provides counselors and other university staff with a baseline for student mental health from a micro and macro perspective.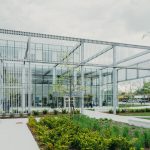 Universities and colleges need meaningful and scalable solutions and should consider integrating an SEL-based platform like BASE Education that provides a secure portal with real-time progress monitoring. Quality SEL platforms use methodologies developed by clinical professionals which are proven to elicit positive social behaviors, reduce stress, and promote academic success.
When it comes to college in 2021, academic institutions can be a part of the solution, they are likely to experience an increase in engagement and retention. Students who are cared for and supported are more likely to stay in school and graduate with confidence.
Developing Coping Mechanisms
In addition to social and emotional learning, it is also important for students to employ some basic frameworks for coping strategies. Students should stick to healthy routines. For example, when possible they should pursue safe outdoor exercise activities and adopt healthy eating habits. These two in tandem can greatly reduce stress and help prime the body's defenses against COVID-19 and other infections. A routine based on healthy actions can provide some comfort and normalcy during a patently non-normal time.
When engaging in online activities, college students should prioritize active virtual activities over passive online interactions. Passive online behaviors may include mindlessly scrolling through feeds and watching streaming videos. Active online engagement includes direct communication, strategic games, and building new projects. Passive behaviors such as binge-watching TV shows can provide needed distractions, but they have been shown to also increase feelings of anxiety, depression, and can suppress motivation. Students should also avoid "self-medicating" with recreational drug use which can heighten the risk for mental issues.
Colleges and universities should consider creating site resources to offer students ideas about active virtual participation. For example, Cornell University offers a page with a variety of activities, including free virtual yoga sessions and a university networking platform. The university also features links for virtual community service, enabling students to help teach children abroad, or offer virtual services for visually impaired people.
Due to the fact that many of the "normal" experiences and interactions that might have been associated with college in 2021 are no longer allowed or possible, many students struggle through isolation or engage in prohibited social gatherings. Given their age, developmental needs, and declining mental wellness, social avoidance, and quarantine conditions are becoming more and more challenging for students. University and college administrators need a variety of strategies and resources in place to encourage connection, wellness, and support. By providing them with opportunities for engagement, students stand a better chance at weathering this unprecedented storm. Universities have a responsibility to their student population to wrap their proverbial arms around them and educate them not only through books, but through their emotions as well. In doing so, they are opening up a powerful pathway for the whole learner and will provide the skills necessary for life.
Robin Glenn is a licensed mental health counselor and CEO of the social-emotional learning platform BASE Education.
Featured Image: Praveen Gupta, Unsplash.