How Colleges Can Implement a Student-Centric Education Amidst COVID-19
July 30, 2020
In the United States, the recent pandemic has impacted more than 14 million students and caused the shutdown of colleges and universities across the nation. This dramatic shift has forced higher education institutions to rethink operational plans for the upcoming academic calendar and provide necessary support systems for students that put ideals to work in new ways. As we navigate through this period of radical uncertainty, now is the time to take bold action and offer learners a new student-centric education amidst COVID-19 that adapts to today's evolving world.
Creating a Student-Centric Education Amidst COVID-19 – Establish a Flexible and Hybrid Course Structure
The pandemic and social distancing has completely disrupted the lives of millions of college students by forcing an urgent pivot to makeshift online classes. While these enacted measures were absolutely critical to stopping the spread of COVID-19, the move has negatively impacted college students nationwide.
Students were resuming coursework from starkly different circumstances, with many facing situations that made it very difficult to learn. A recent survey found that 81% of college students who have moved to online learning felt they couldn't perform academically at the same level that they would on campus. As a result, a separate survey found that only 57% would continue their education at the same institution in the fall if it was only offered online.
Given that full course loads are not designed for online learning, one of the most ground-breaking solutions to create a student-centric education amidst COVID-19 has been the implementation of a block course structure.
With this option, students will not take a traditional four-course semester. Instead, the semester will be divided into two halves. Students will take two courses in the first half, and then two more in the second half. This plan ensures a more seamless migration in-person to online, and vice versa, should it not be safe for students to return to campus in the fall or if a second wave of COVID-19 occurs mid-semester.
Commit to Affordability
With tens of millions out of work and a record-high unemployment rate, many students and families are feeling the financial impact of the economic downturn. To help ensure students stay on an uninterrupted path through college, schools need to rethink pricing options to better meet student's financial needs.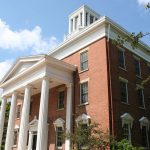 A common course of action to relieve the financial burden on students and families is through tuition freezes and rollbacks. This promises current students that their tuition will not go up for this academic year. Deferred payment plans and no-interest loans are other options that institutions can offer students to help them continue their education at their current college or university.
Additional programs include tuition matching programs. This ensures students from surrounding states pay the same or less in tuition as their home state's flagship institution, while also keeping them close to home during these uncertain times.
Implement a Mentorship Program
This crisis obligates institutions and educators to think in creative ways and develop innovative solutions that best serve the needs of students. This is especially important for incoming students who may be feeling apprehensive about starting college during this time of radical uncertainty. One of these initiatives can be through the launch of an advanced mentorship program that helps guide students through course programs, campus endeavors and other community relationships.
College students need mentors now more than ever to manage the complexities of the "new reality" of higher education. Designated mentors can work collaboratively with students on academic skills, professional agility and overall life talents such as effective communication, productive collaboration and creative problem-solving. By receiving comprehensive guidance and support, students, especially first-generation college students, will be armed with the knowledge to better navigate the college experience and ensure long-term success.
Provide Ample Opportunities for Networking
Creating a student-centric education amid COVID-19 isn't just about the learning process. According to the Bureau of Labor Statistics, the unemployment rate for those ages 20-24 has risen to 25.7%, forcing college graduates to enter the worst job market on record. With the class of 2020 beginning the job seeking process amidst an economic crisis, college and university career centers need to provide services to help graduates navigate today's workforce.
One way to do this is by implementing a new programmatic approach to alumni networking that welcomes students into a professional community, broadens their vision of the future and allows them to make tangible connections between campus and career.
It can be surprisingly simple to implement a mentoring program with the help of alumni, which can also help alleviate pressure placed on career center staff. However, departments within higher education institutions must work collaboratively to connect students and alumni through virtual programs involving regular group meetups and individual conversations.
It's evident that we're living through a challenging and unpredictable time. As educators, we need to build solutions and take bold action to overcome these obstacles. By providing a carefully curated approach that abides by the "new reality" of higher education, we can better prepare students to adapt in today's ever-changing world.
Eric Boynton serves as the dean and provost of Beloit College.
Featured Image: LinkedIn Sales Navigator, Unsplash.