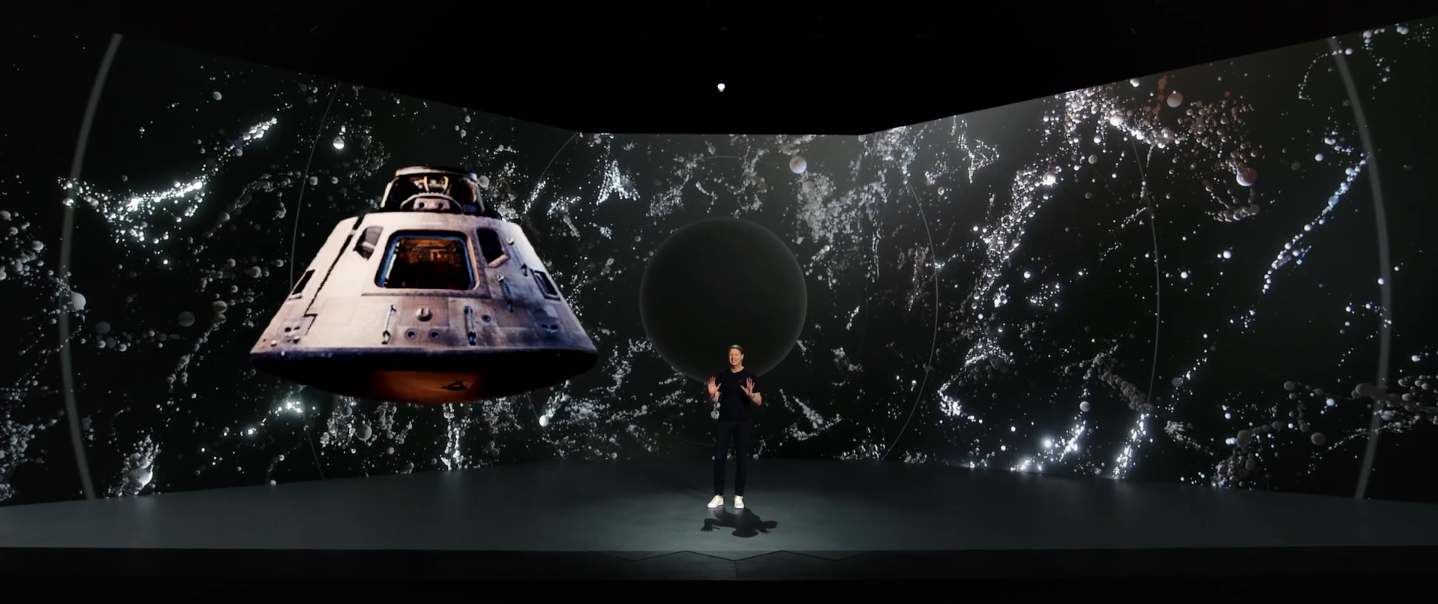 EdTech Has Newfound Relevance at CES 2021
January 12, 2021
One of the largest trade shows in the world kicked off this week. In other years, CES has drawn tens of thousands of attendees to Las Vegas to witness the newest developments in consumer technology (182,000 went in 2019). For the first time this week, the conference was all virtual. In past events, education and edtech products have served as little more than an afterthought. CES 2021 isn't recognizing education or edtech as a product category. But the sector has gained significantly more attention at CES 2021 than it has in past years.
EdTech at CES 2021: Faster Connections Mean Another Level of Learning Experiences
At the conference's opening keynote on January 11, Verizon CEO and Chairman Hans Vestberg made the case for 5G service. He introduced some stats for the new mobile service, and beamed guest presenters in to the green screen studio to run through some of 5G's applications.
After NFL Hall of Famer Deion Sanders discussed 5G's growing importance in football viewing, Vestberg flipped to Lonnie Buch III, the secretary of the Smithsonian. Bunch described how 5G technology was allowing classes around the world to enjoy a more immersive AR experience with the institution's digital resources.
Vestberg also showcased a VR experience of the Metropolitan Museum of Art and detailed Verizon's philanthropic services that have provided American schools with internet services and edtech devices. It wasn't until halfway through Vestberg's keynote that the subject turned to cars and transportation, a sector CES is more typically known for.
Exhibitors and Speakers Represented the Industry
Over 150 exhibitors in CES 2021's virtual hall had a product or service on display that related to education in some way. These included educational institutions, publishers, robotics firms, AI developers, learning game studios, and more.
On Tuesday afternoon, one could attend sessions like "New Technologies Accelerating Education" and "The Classroom of the Future." During this last session, Edsurge Co-Founder Betsy Korcoran moderated a discussion between Minerva Project Managing Director of Strategic Partnerships Sharan Chandradath Singh and Engageli CEO and Co-Founder Dan Avida.
During the session, Avida demonstrated the much-hyped Engageli platform. He discusses how his team originally built facial tracking capabilities into the platform to measure student engagement, only to take it out.
The session titled "From School to Work" brought together an unlikely panel that included George Mason University President Gregory Washington, 2U SVP Jennifer Henry, IBM Credential Network Leader Alex Kaplan, Grow with Google Director Jesse Haines, Solving for Tech CFO Joel Rubin, and North Virginia Technology Council CEO Jennifer Taylor.
Not a single session during CES 2020, by comparison, specifically involved education. For a further comparison, check out ISTE CLO Joseph South's visit to last year's event: