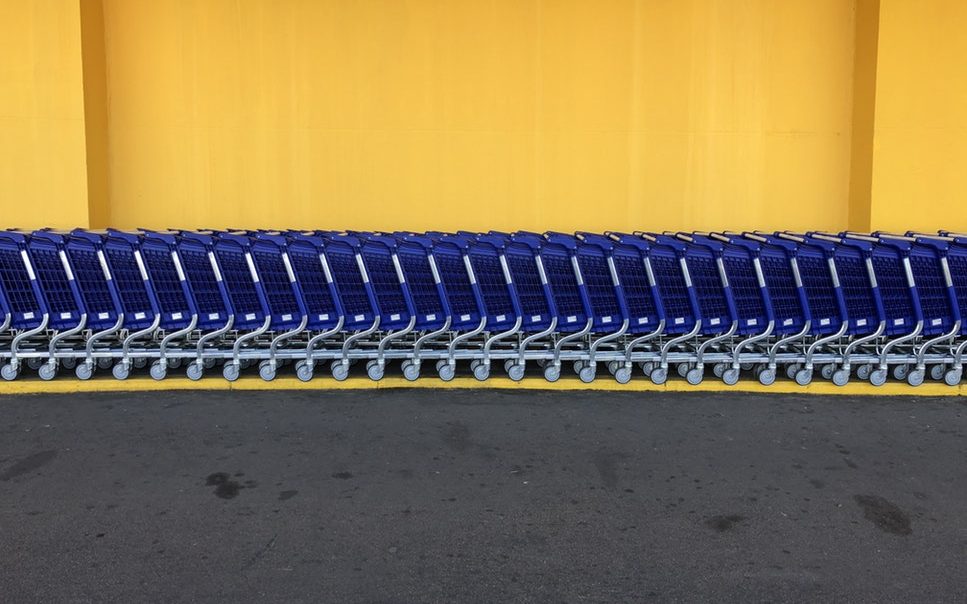 Walmart Partners With SNHU to Offer Online Degrees to Employees
June 19, 2019
Southern New Hampshire University (SNHU) has an established track record of helping working adults complete university degrees. The university's online format is a key factor, but so is the university's success in partnering directly with employers. In 2018, SNHU launched a strategic partnership with Walgreens to help support the professional advancement of the company's many U.S. veterans. Now, SNHU is launching an even larger program designed to help Walmart associates nationwide complete associate and bachelor's degrees.
The SNHU-Walmart Initiative
Earlier this month, SNHU and Walmart announced plans to expand Walmart's Live Better U program. Recognizing that many Americans still have difficulty accessing college, Walmart, the nation's largest retailer, is now offering all 1.4 million of its U.S.-based associates an opportunity to complete an associate or bachelor's degree in business, IT, or any STEM subject available at SNHU. The program will be overseen by Guild Education, which works directly with Walmart to administer the Live Better U Program.
In a press release published on the SNHU website on June 4, the university confirmed that Walmart plans to subsidize the entire cost of an associate's degree by covering any tuition not covered by the student's existing financial aid package. All employees are expected to pay is a mere $1 per day for their program, which is a fraction of the cost of completing a college degree, even in the public system.
Paul LeBlanc, SNHU's university president and CEO, is excited about the new partnership with Walmart, which he emphasizes, "is taking the lead on workforce development."
Walmart's senior director of Learning Strategy and Innovation, Ellie Bertani, is also excited about the company's new SNHU initiative.  As Bertani notes, Walmart is the largest private employer in the United States, and they were eager to partner with a university with a strong track record of supporting adult learners. On this account, SNHU clearly fits the bill.
Throughout its history, SNHU has focused on offering alternative forms of education to non-traditional learners, beginning with the establishment of off-campus education centers to help military personnel complete degrees in the 1960s. By 1995, the university was beginning to explore the potential of online education.  While its first two fully online courses could only be accessed via computers that were part of the campus network, the university's online program expanded rapidly in the late 1990s. By 1999, SNHU had 8,000 enrollments living in 23 time zones around the world, and by 2017, the university had scaled its online programs to serve more than 80,000 students.
Live Better U
Walmart's partnership with SNHU may be new, but its Live Better U program is not. The program launched last May. Initially, partners included Brandman University, Bellevue University, and the University of Florida, but the initial program only offered employees a chance to complete degrees in business or supply chain management. The new SNHU partnership will not only help more employees take advantage of the Live Better U program but diversify the types of degrees they can pursue.
Notably, in addition to helping adult learners return to school to complete a degree, the Live Better U program also includes specific support services to help Walmart's youngest sales associates, including those still in high school, stay on track in their studies. Among other benefits, high schoolers who work for Walmart can request scheduling that doesn't interfere with their classes and access free ACT and SAT prep courses.
Any Walmart associates who are interested in enrolling in a SNHU degree program can find more information on the SNHU or Live Better U websites. Enrollments are currently open for any Walmart associates hoping to start pursuing a university degree this September.
Photo by Fabio Bracht on Unsplash.