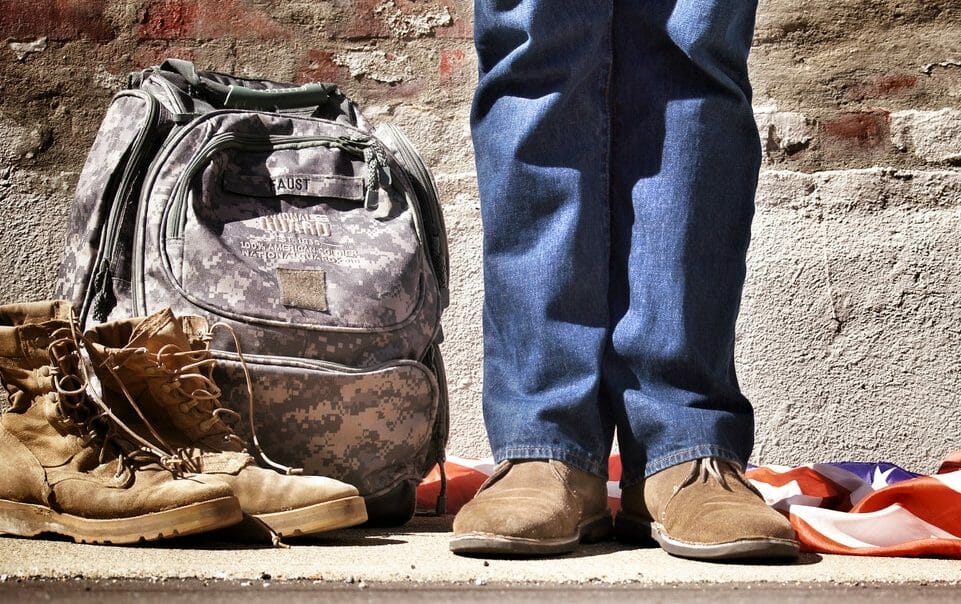 SNHU and Walgreens Partner to Offer Training to Veterans
November 17, 2018
In early November, Southern New Hampshire University (SNHU) and Walgreens announced plans to train 5,000 veterans over the next five years for careers in Walgreen's network of over 9500 stores nationwide. In the innovative program, Walgreens will hire veterans into store leadership roles while also giving veterans an opportunity to simultaneously pursue a bachelor's or master's degree from SNHU.
Supporting Veterans from the Workplace to the Classroom
The SNHU-Walgreens programs comes at a critical moment. As of 2017, 20.4 million U.S. men and women are veterans, accounting for 8% of the civilian non-institutional population over the age of 18. About 10% of veterans are now women. When one drills down on recent data (veterans under 45), however, the number of women veterans is much higher. As of 2017, the unemployment rates for veterans (4.5%) was somewhat lower than the overall unemployment rate in the United States.
To ensure veterans continue to find jobs in which they can thrive, accommodations are sometimes necessary. Fortunately, there are signs that government programs and private sector efforts are already paying off. As of August 2017, about 4.9 million veterans (24%), reported a "service-connected disability." But the unemployment rate for veterans with a service-connected disability was notably low (4.3% in August 2017), and the labor force participation rate for veterans with a service-connected disability (48.4%) was not statistically different than the rate of workforce participation for all veterans (49.2%).
While workforce participation rates are generally high for veterans, advanced education rates are not as consistently high. The graduation rate of veterans remains low at many colleges and universities, even those that actively recruit veterans. A 2017 article in The Atlantic reported that Texas College Main Campus had over 5000 veterans enrolled but were only graduating 11% of them. As the article emphasizes, "Many colleges and universities that eagerly recruit military veterans and the $10.2 billion a year in GI Bill benefits that come with them offer nowhere near as much support, and their student-veterans rarely get degrees, according to data obtained from the Departments of Defense, Education, and Veterans Affairs." This is precisely the sort of problem that the SNHU-Walgreens collaboration hopes to overcome.
Details of the SNHU-Walgreens Collaboration
The program, which is called Walgreens Helping Veterans with Educational and Retail Opportunities or simply HERO, is an attempt to create more career opportunities for veterans at Walgreens stores across the country while also ensuring that veterans can advance their careers through further education. Initially, veterans will be hired into store leadership roles as shift leads or assistant managers and then offered the support needed to rise to store manager roles. The company plans to offer an in-house program to develop recruits' leadership and decision-making skills while also ensuring they can further develop professional skills by completing undergraduate or graduate degrees at SNHU.
In a news release posted on the SNHU website on November 8, Jeff Koziel, Walgreens senior vice president of operations, says, "Our stores are the front lines of engagement with our customers and offer the best environment to learn our business as a pharmacy and retailer. Once in a store leadership role, veterans can have an opportunity to advance into other field management and corporate leadership positions." Koziel also adds, "In addition to full-time employment, this can lead to a successful and fulfilling career supporting Walgreens purpose to champion the health and well-being of every community in America."
President and CEO Paul LeBlanc from SNHU is also excited about the new collaboration: "At SNHU, we understand the unique needs of veterans as they work toward a college degree and transition into civilian life. We are proud to be working with Walgreens to provide veterans with more than just a job. Through this new initiative, veterans will be able to tap into their military experience to lead teams at Walgreens, develop workforce-relevant skills through higher education, and put themselves on a path to a meaningful career post-military."
Notably, this is not the first time SNHU has stepped up to support veterans. SNHU has a long history of supporting active and former military personnel and their families.
To learn more about Walgreens-SNHU collaboration, visit the Walgreen's job site for veterans.