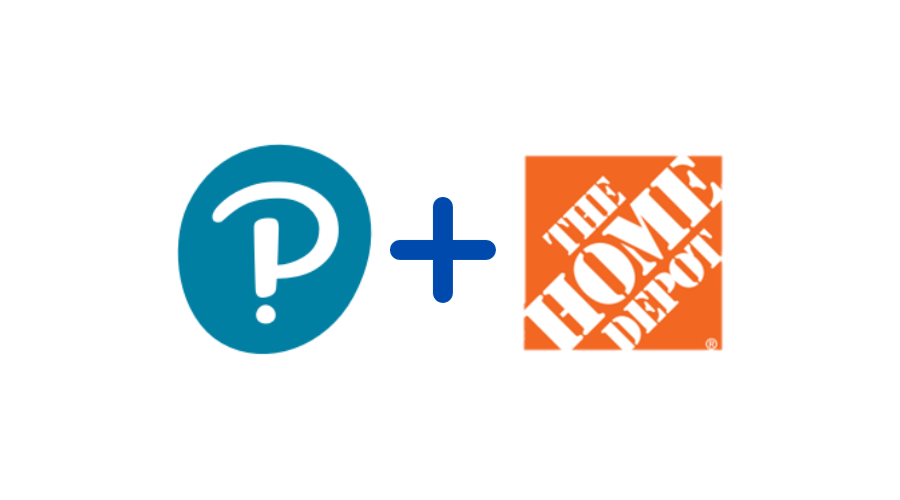 Pearson Partners With Home Improvement Retail Giant to Promote Trade Careers
September 30, 2023
Pearson and its online public school program, Connections Academy, have announced their partnership with The Home Depot's Path to Pro program to introduce high school students to careers in the trade industry.
Through the partnership, Connections Academy will connect high school students, their families and recent graduates to The Home Depot's Path to Pro program.
The initiative includes the Path to Pro Skills Program which offering on-demand courses designed to prepare participants for six trade-based careers, including electrical, drywall, paint, plumbing, HVAC and general construction.
Free resources for students
Casey Welch, Pearson Virtual Schools VP for Careers, said: "At Pearson's Connections Academy, we want to meet our students where they are, whether they want to attend college or go immediately into the labour market, as a growing number have told us that they would like to pursue alternative pathways and more direct routes to employment after high school,"
Interested students can explore free programs developed by experts in the construction profession. Once eligible, they can build a free profile in the Path to Pro Network to showcase their skills, upload a resume, apply for more than 2,500 jobs and connect to millions of Home Depot Pro customers looking for skilled workers.
Job opportunities and security
These professional contractors are a part of the U.S. construction industry, which annually must fill nearly three-quarters of a million jobs due to retirements, job changes, and other forms of turnover, according to the Bureau of Labor Statistics.
In less than a decade, this sector is projected to grow by another 250,000 jobs that typically pay family-sustaining salaries.
To date, The Home Depot has enrolled nearly 9,000 people in the Path to Pro Skills program and more than 13,800 in the Path to Pro Network. Connections Academy will share Path to Pro with 4,000 students and families this school year with plans to expand to Connections Academy schools nationwide in the future.
To help build the next generation of trade professionals to fill this gap with qualified talent, Connections Academy and The Home Depot's Path to Pro program will:
Introduce students to countless rewarding careers in the trades;
Deliver the valuable training and education they need to realize these careers; and
Connect them to trade professionals looking to hire early talent.
The partnership is the first of its kind with a learning company for The Home Depot and the first corporate employer partnership in Connections Academy's recently announced expanded slate of college and career readiness offerings for middle and high school students.
The initiatives offer an innovative new tri-credit approach where courses can deliver high school credit, industry-recognized micro-credentials, and eligibility for college credit toward over 150 U.S. bachelor's degree programs.
Welch added: "The Home Depot's Path to Pro program is a great fit because it is all about providing high school students early pathways to training and education in rewarding fields. And the connections and relationship building in the industry will be a win for those looking to enter the labor market – not to mention for the many professional contractors that need to find a new generation of talent."
Featured image: Pearson and Home Depot Path to Pro. 
If you found this article interesting, check out Microlearning: Bite-Sized Lessons for On-Demand Knowledge.