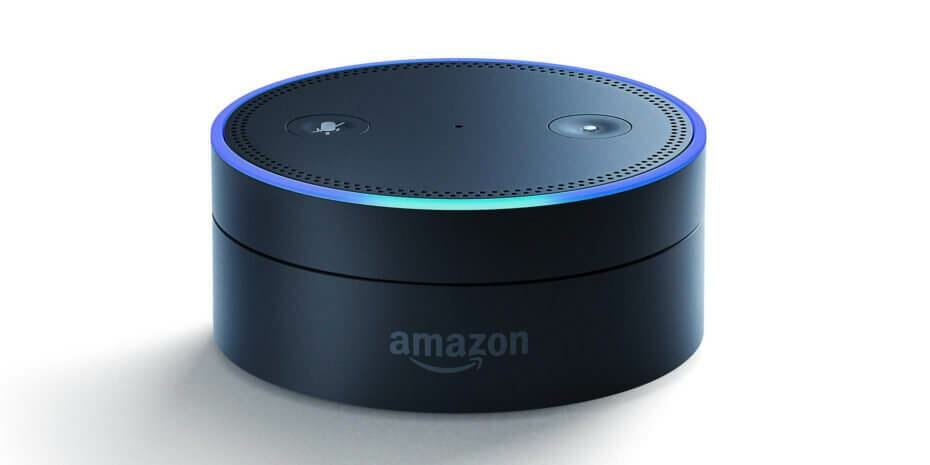 Why Amazon is Investing in an Educational Robotics Startup
January 13, 2018
It's no secret that Amazon loves to invest in and acquire small startups with promise. The Alexa Fund, Amazon's corporate venture fund focused on AI, may be new but so far, it has been behaving just like the rest of the "Amazon family." A recent CB Insights study on Amazon reports that the Alexa Fund, which is only two years old, primarily focuses on early-stage deals (seed & Series A funding). To date, the Alexa Fund has targeted startups in the smart home category, but in 2017, the fund also acquired one company, Embodied, which is firmly rooted in the education market. Given that Amazon has an established history of acquiring and investing in startups, including those that are under valued, there is good reason to ask, what does Embodied have that Amazon wants?
Embodied's History and Mandate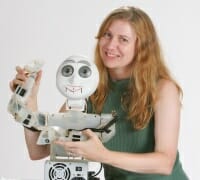 Embodied was founded by Maja Matarić who is Chan Soon-Shiong Professor of Computer Science at the University of Southern California. She is the founding director of the university's Robotics and Autonomous Systems Center (RASC), Co-director of the USC Robotics Research Lab, and Vice Dean for Research at the USC Viterbi School of Engineering.
Matarić has a longstanding interest in how robots can interact with and support humans. In a recent interview with the Association of Computing Machinery, she explains, "I would like to challenge colleagues as well as students to look beyond the obvious areas of robotics that are getting all the hype—autonomous driving and flying, for example—and to look at areas that are going to have a major impact on human well-being, specifically health and education. There is a very misguided belief among some roboticists that human-robot interaction is a 'soft' research area; I would challenge anyone to show me a more complex challenge than effectively interacting with people in real time and over long periods of time. Currently the majority of work in robotics is focused on automation, the removal of human work, but much more work is needed in augmentation—enhancing the human ability to work, stay healthy and productive, and thrive."
With Embodied, Matarić appears to be creating an applied context where she can further explore these challenges, but what Embodied is doing is still somewhat elusive. Indeed, as stated on their website, "We are stealth, so we are not yet ready to reveal the details of what we are creating." What we do know about Embodied is that the company consists of a world-class team of scientists, engineers, artists, and designers who are all committed to "developing state-of-the-art companion robots that aim to revolutionize care and wellness, enhancing quality of life for individuals and families." A 2017 interview with JAMA also revealed that the company is focused on "socially assistive robots." In a another recent interview, Matarić told USC News, "I want to take the robots out of the lab. This is especially important to me because the users I am focusing on have special needs and the sooner we can help them, the better."   
Notably, it is important to avoid confusing Embodied, which was launched in 2016 by Matarić, with Embodied Intelligence, which was founded in 2017 by Pieter Abbeel, formerly a lead at OpenAI lab.
Why Is Amazon Interested in Embodied?
Amazon's Alexa Fund is not the only venture capital group to show interest in Embodied. In a Series A round of founding, Embodied also attracted support from the Sony Innovation Fund and Intel Capital, as well as one anonymous investor. But the decision to put Alexa Fund capital into Embodied is no doubt not a purely philanthropic move, so what does Amazon see in the startup?
As the CB Insights report observes, "Nearly all Alexa Fund investments so far have a potential integration into Alexa's smart home voice controls." On this basis, it seems likely that Amazon is looking to use Embodied as a potential way to develop Alexa for use in socially assistive robots that hold the potential to work with children, people with disabilities, and potentially with the elderly. Given the enormous potential of creating assistive devices for these groups and the expected growth in demand for assistive robots for the elderly over the coming decades, the investment appears to make perfect sense. It is also aligned with Amazon's other recent attempts to move into the educational market.  Another explanation is that Amazon may be looking for a way to put a face and even moving limbs onto is dull and lifeless appearing Alexa units, but only time will tell if their Embodied investment turns out to be the first step in this direction.