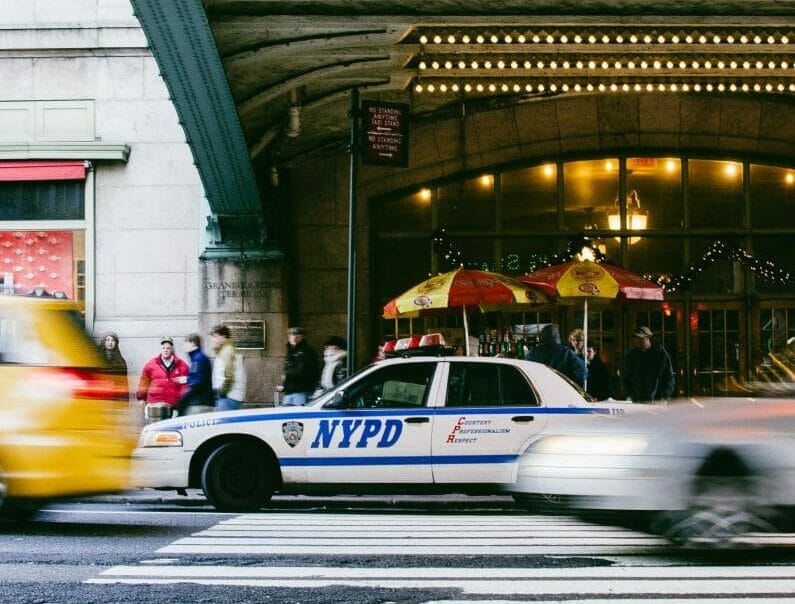 NYPD Develop VR Simulation to Foster Mutual Understanding Among Community Members
January 23, 2019
On January 22, the New York Police Department announced they have developed a virtual reality (VR) simulation series to help New York's youth stay out of trouble and enhance community connections. Dubbed Options, the program marks a collaboration between the NYPD, the New York City Police Foundation, and Street Smarts VR.
The VR Options program is intended to foster social emotional learning for middle- and high school-age learners while also helping them avoid situations that might lead to crime or worse. The simulations generally stress de-escalation and seek to engender a mutual understanding between police officers and young people.
NYPD's New VR Simulation
In a news release announcing the launch of Options, Chief of Patrol Rodney K. Harrison said, "Public safety is a shared responsibility, and it's crucial that we include the voice of our city's youth in Neighborhood Policing. The Options program and the virtual reality scenarios are an effective way to engage young New Yorkers and teach them valuable life skills."
The simulations bring learners through numerous high-stress and high-risk situations, like getting pressured to join a gang, getting pressured to commit a crime, or getting stopped by police. Another simulation brings learners through a police stop from the officer's perspective.
"The NYPD is always innovating in our continued effort to fight crime and keep people safe. And we also know that public safety is a shared responsibility, so many of our best ideas are those that directly connect us with the people we serve. That is why we are excited to announce the Options program, which is the nexus of community engagement, cutting-edge technology, and creative problem-solving. And it further proves that when we work together, we make the safest large city in America even safer," said Police Commissioner James P. O'Neill, in a statement.
"The New York City Police Foundation works tirelessly to develop and support innovative programs that directly impact the safety and quality of life of the people that live, visit, and work in the city. Developed collaboratively with the NYPD and Street Smarts VR, this latest initiative highlights how this great public-private partnership continues to produce results and helps to enhance the relationship between police and the community," said New York City Police Foundation President and CEO Susan L. Birnbaum, in the news release announcing Options.
The Options program has already reached 100 New Yorkers. It is available for schools, community groups, or faith-based organizations.
VR to Improve Police-Community Relations
Crime in New York has continued to fall year over year since 1991. There were just 290 murders in 2017. That might sound like a lot, but you need to go back to 1944, when the city had nearly 1,000,000 fewer residents, for the last time the rate was that low. For reference, there were 2,245 murders in 1990.
VR is by no means new technology among police forces. It has already been used to enhance forensic education programs and train officers by presenting them with stressful situations.
Allen Castellano, a commander with the Los Angeles County Sheriff's Department, predicted the potential of the NYPD Option program in a March 2018 post on Police One. Castellano especially highlighted VR's ability to create mutual understanding between a police force and the community they serve.
"The adage of 'communication is a two-way street' could not be more appropriate in today's interconnected world," he writes. "Using VR to train law enforcement officers is just as important as using it to educate the public. By exposing officers to the cultural differences represented within a community, they can experience new levels of familiarity and understanding.
"As the foundation of trust grows stronger between law enforcement and the community, new VR programs can be introduced, augmenting ride-a-longs, neighborhood watch groups, community academies and town hall meetings. These programs can be designed to engage the community as partners in the fight against crime and provide a better understanding between law enforcement and communities."
Featured Image: Benjamin Jopen, Unsplash.