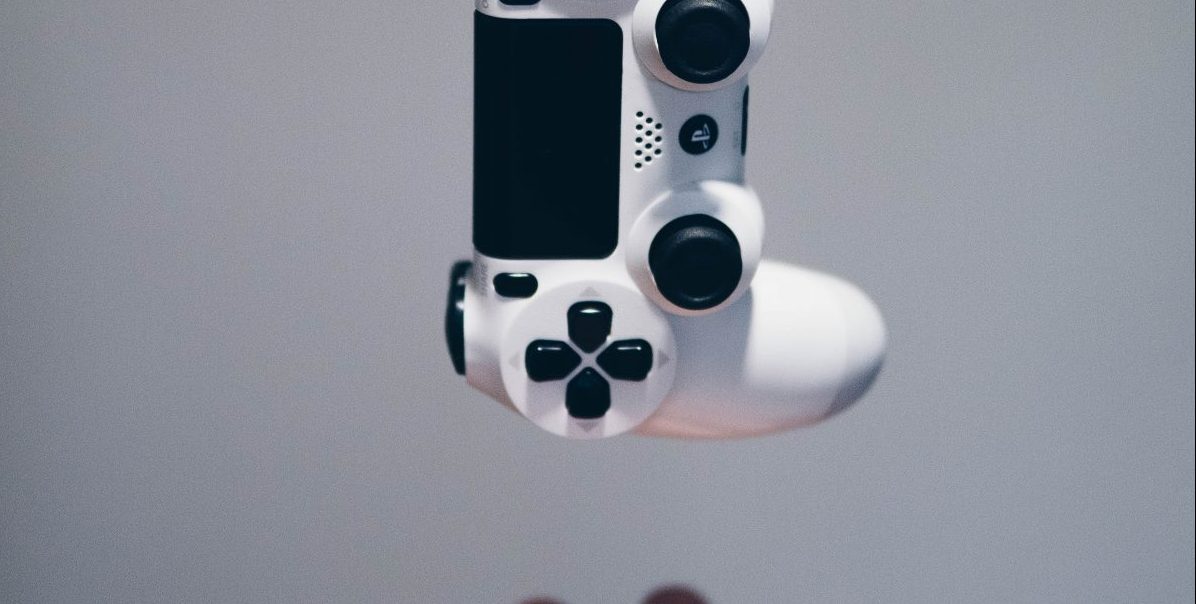 Workplace Learning Games: Game-Based Versus Gamification
May 24, 2019
There used to be a time when playing games in the workplace primarily referred to office politics and interpersonal relationships. In the modern digital era, however, the games played in the workplace are much more likely to be learning-related. Workplace learning games are one of the hottest trends in corporate learning and training, and for good reason. A whole generation of Millennial workers and those following them have grown up with modern, digital gaming. It makes good business sense to leverage this into better worker performance.
Gamification vs. Game-Based in Workplace Learning Games
 It's important to understand the two main kinds of game-related learning and how they differ. The first to hit the scene is what can be called the gamification of learning and training. Gamification adds various game-like features to any learning program. This is often accomplished by including avatars, leaderboards that show progress of participants to encourage friendly competition, achievement rewards (points, badges), and so on. Many learning management system (LMS) vendors have included gamification features to make them available across all of a company's learning content. It's a structural approach that adds gaming features to existing content. Six LMS vendors with a heavy focus on gamification include Academy LMS, Accord LMS, Axonify, ExpertusONE, Matrix LMS and TalentLMS. More information on gamification can be found in this previous article: Gamifying Millennial eLearning: The Why and How of Making it Happen. A game-based learning program, by contrast, is designed as a game, meaning participants learn and apply the content by playing a game.
Walmart's Workplace Learning Games
Walmart began experimenting with workplace learning games back in 2012 with LMS vendor Axonify. The idea was to make safety compliance training as effective and fun as possible. The pilot program included a variety of gamification features such as competition, leaderboards, game play and more. The six-month safety training pilot program with 5,000 logistics workers in eight Walmart distribution centers saw incredible results, including a 54% reduction in reportable safety incidents. Needless to say, Walmart soon decided to roll the program out to 150+ centers across the US employing more than 75,000 associates.
Walmart's more recent efforts include the Spark City training app developed by Walmart associate Daniel Shepherd. This simulation-style video training game provides the opportunity to see what it's like to supervise the dry grocery department. Players design an avatar and then get to learn a wide variety of skills as they run the department. Walmart associates can play the game on their own mobile device, navigating the day-to-day obstacles encountered by a department manager. They quickly discover the wide range of unexpected in-store situations that can come up, and deal with them in real-time play in a safe, virtual environment rather than on-the-job.
Walmart employees who are not currently in a supervisory role can play the game in order to acquire the skills they would need to advance. It's also interesting to note that the game is also available to people not employed by Walmart through Apple's App Store and Google Play. Spark City has been downloaded more than 104,000 times and has an overall 4.1 out of 5 rating.
The success of Spark City is prompting Walmart to work on the next phase of the game, which will expand it into other areas such as specific departments, cash register, and store management levels.
Why Games Work
For people born in the 1980s and later, the answer to this question is largely intuitive. But for the rest of us, it's worth noting why workplace learning games make such excellent vehicles for learning. Here's the run-down of why learning games work:
Addictive. Everyone has seen the number of hours avid gamers can put into their preferred hobby. Now imagine that while they're playing workplace learning games, they're acquiring all kinds of needed skills and knowledge that could lead them to peak performance. This is a persuasive argument in favor of game-based learning.
Lead to mastery. It's one thing to take an eLearning course and then complete an evaluation test at the end. But when the learning is both gamified and/or game-based, the desire to win or advance through levels and achieve rewards is more likely to lead to mastery, just like gamers who want to get better and better at their games of choice. When the result is better skills and performance at work, everyone wins.
Simulate real-world scenarios. The best workplace learning games are those that simulate real-world scenarios and situations, which allows participants to learn in a safe environment where failure doesn't have real-world impacts. This frees people up to make mistakes and learn from them.
Immediate feedback. The feedback received in game-play provides real-time feedback, which is the gold standard for accelerated learning. Bigger-picture feedback on progress is further reinforced with gamification features that show a participant's accomplishments individually and relative to other learners.
Interactivity. It is a well-known concept that the more interactive learning is, the better it sticks. Game-based learning is one of the most highly interactive forms of learning available today.
Serious Games
While most people tend to think that game-based learning is a way to make training more fun, games can also be serious. Take SQLearn's maritime safety training games as an example. Their learning is delivered through virtual reality (VR) sims that allow participants to deal with a variety of potentially deadly situations, including mooring operations, machinery adjustments, galley fires or engine room explosions. Fires and explosions simply aren't practical or desirable scenarios to learn on the job. In the virtual environment, however, participants quickly gain superior problem-solving skills and resilience in the face of high-pressure situations.
Professional Games Get an Authoring Tool
A gigantic company like Walmart has plenty of resources available to put into developing workplace learning games, but what about everybody else? The good news is that the world's first eLearning game authoring tool was recently launched to help companies build their own learning games. The Training Arcade is an application developed by a partnership between eLearning Brothers and The Game Agency. Effective game-based learning and training can now be developed in a surprisingly short amount of time, and no programming skills are required. This is possible because the solution is really "…a library of fun, mobile-ready, casual games that can be rapidly customized with your content to reinforce educational material, assess knowledge retention, measure overall teaching effectiveness, and improve learning outcomes." The game-based learning made possible with this solution is also gamified for good measure with leaderboards.
Featured Image: Nikita Kachanovsky, Unsplash.