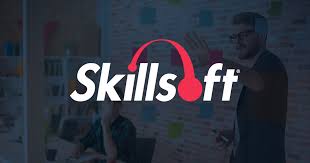 Skillsoft Announces New Courses on Digital Transformation
November 18, 2017
Skillsoft is the global corporate learning company that currently offers courses to learners in 160 countries and in 29 languages. eLearningInside News recently talked to Heide Abelli, Senior Vice President of Content Product Management at Skillsoft about their new initiative. Digital Transformation Fundamentals for Business will feature more than 40 courses across seven domains.
Defining Digital Transformation
Cait Etherington: How is Skillsoft defining "digital transformation"?
Heide Abelli: Skillsoft defines digital transformation as the realignment of, or new investment in, technology, business models, and processes to drive new value and experiences for customers and employees. Digital transformation initiatives enable the organization to compete more effectively in an ever-changing digital economy. Companies in all industries are using digital advances such as machine learning, robotics, sensor technology, artificial intelligence and many other new and traditional technologies to change customer relationships, internal processes, business models and value propositions.
CE: I think a lot of businesses think they've already become digital businesses. Your new courses suggest there is much more to learn. Can you talk about some of the skills that businesses are still lacking and need to acquire to thrive in a digital economy?
HA: To thrive in the digital economy organizations are challenged to develop new hard and soft competencies in their workforces at scale. The data suggests that most companies are not doing a great job in addressing that challenge. Some of the hard competencies link to the new technologies such as machine learning, data mining, artificial intelligence, additive manufacturing, etc. The soft skills are around deep collaboration, agility, virtual communication, being resilient through change, customer centricity, etc. Our new digital transformation content offering not only develops against those hard and soft competencies but also supports the strategic agendas and business goals of companies which are positioning themselves for success in the digital economy. These companies are shortening their product development cycles, designing the product as a service business models, using big data and analytics as a source of competitive advantage, and focusing on customer experience, just to name a few. The greatest value in leveraging an eLearning solution to develop the workforce in these new competencies which align with business goals lies in enabling an efficient, cost-effective, scaled, anytime-anywhere-any device learning option.
Skillsoft's New Suite of Courses
CE: Can you give me some examples of the types of courses being offered to help promote "agility for digital transformation"?
HA: Organizations are increasingly embracing agile methodologies, and not just for software development. It makes sense to embrace an iterative approach in any development effort, whether it's a new project, product, program or initiative. Agile means breaking down the effort into short sprints of work. Each sprint offers an opportunity to test, learn, re-test and pivot if necessary. We are offering a series of courses to help organizations become more agile. These courses range from how to be an effective product owner on an agile development team to how to develop an agile mindset to agile management techniques.
CE: Everyone is now talking about big data. What types of skills are being promoted through your Data Science courses and why are they essential?
HA: Everyone is talking about the power of big data and analytics. That's not at all surprising. Big data and analytics can unlock a tremendous value in an organization. Here are a few examples: It enables the creation of wholly new data-based business models, it can improve existing revenue streams by helping an organization optimize pricing, and drive volume by identifying product combinations that induce customers to spend more. These are a few simple examples on the revenue side. There are huge benefits of big data and analytics on the cost side as well. The courses in Data Science in our new Digital Transformation Collection range from Big Data Fundamentals to Data Visualization to Data Modeling for Digital.
CE: What types of businesses will have the most to gain from adopting Skillsoft's Digital Transformation course series?
The Necessity of Digital Transformation
HA: Every business will have a lot to gain from adopting our Digital Transformation course series, but those organizations which are less digitally mature have the most to gain. These organizations need to equip their individual contributors, managers and leaders with a better understanding of where technology provides the most value to the organization and how to leverage it for business value. They need to make sure the workforce is more knowledgeable in aspects of analytics, design thinking, agile and user experience, etc. Without this knowledge, the workforce is not equipped to identify the competence-extending potential of technological innovations or consider the revenue-generating possibilities of pursuing them. The workforce must be developed to then be "primed" to spot opportunities for re-framing or extending traditional business models to include a stronger digital dimension and "primed" to spot the ways that digital technologies can be leveraged internally to enhance communication and collaboration, increase innovation, streamline operations, etc.
CE: Can businesses select only one course or will they need to adopt an entire suite of courses to take advantage of Skillsoft's new offering?
HA: Businesses will need to adopt the suite of courses, but we think that that is an advantage because we are providing learning content across a set of competencies in 7 key domains that are synergistic. Its best practice to provide the workforce with a training and development solution that comprehensively addresses the need. The digital readiness imperative cannot be addressed through a piecemeal solution.
CE: Thanks for sharing information about Skillsoft's new initiative.