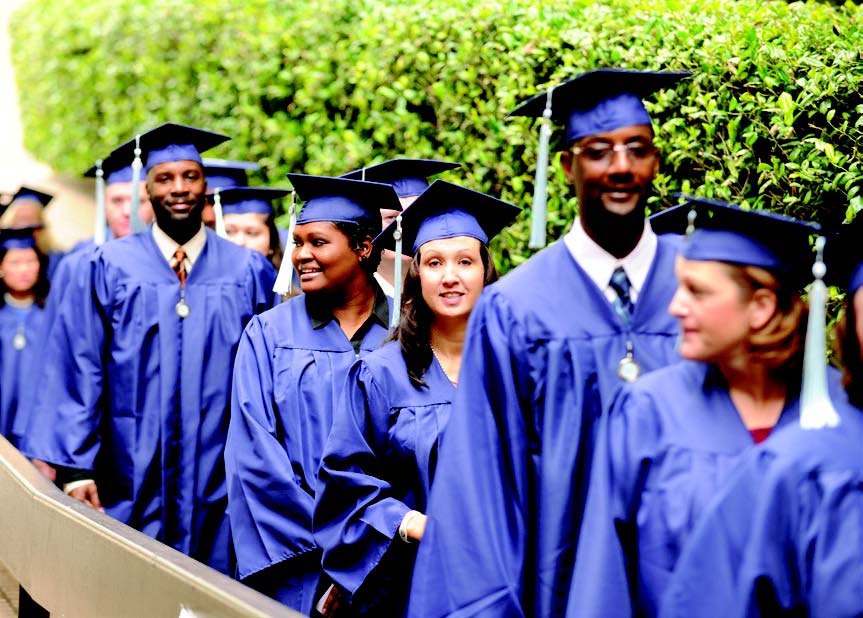 WGU Opens Center for Applied Learning Sciences (CALS)
July 25, 2018
Western Governors University (WGU) is now one of the most well-established fully online universities in the United States and as its reputation for excellence in teaching and mentorship continues to grow. To find solid evidence of WGU's commitment to teaching and learning, one need only turn to a Gallup study released earlier this year. The study found that 72% of the university's graduates feel that their education was well worth the cost, and 74% of graduates say they would tell their friends and families to pursue at WGU degree. Given WGU's demonstrated commitment to teaching and learning, it is no surprise that the university has now launched the Center for Applied Learning Science (CALS). Among other things, CALS will mine WGU's extensive data sets on student outcomes to discover how and when students learn most effectively.
WGU's Center for Applied Learning Sciences
CALS will be a nonprofit innovation lab focused on improving student outcomes with technology and methods. CALS will collaborate with several other institutions and organizations and most importantly, leverage data acquired from WGU's 100,000 enrolled students and 115,000 graduates. As stated on the CALS website, the center's interdisciplinary team aims to bring experience, knowledge, and innovation to the broader project of improving learning outcomes creating happy, engaged, and effective learners, and employing the gold standard of clinical research when possible to ensure research efficacy.
As stated in a press release issued last week, WGU President Scott D. Pulsipher is excited about the center's development and what it means for WGU and more generally, teaching and learning in a digital era: "WGU's proven learning model, innovative spirit, and scale positions CALS well to become the epicenter of applied learning science research."
CALS will be led by Jason Levin, WGU's current Vice President of Institutional Research. As Levin emphasizes, "We believe all students investing time, money, energy, and effort in their education deserve to succeed and attain these benefits." Levin also acknowledges that the scale of WGU, which serves over 100,000 students nationwide, uniquely situations the university to carry out educational research.
Current CALS Research Projects
Although just recently launched, CALS already has several research studies underway. In one current project, "Improving Math Outcomes," the CALS research team is designing "a comprehensive set of activities that focus on strengthening math concepts while targeting emotional barriers to learning math." Specifically, the team hopes to develop content for at-risk adult students. Another project, "Psychological Factors Leading to Student Success," hopes to identify student behaviors that support learning engagement and study patterns.  Other current projects underway at CALS include a project on utilizing personal support systems, another focused on professional leadership and communication, one exploring factors that support a successful transition to college, and finally, a research project on time management. In addition to the above projects, CALS is currently accepting research proposals from investigators. For more information, visit the CALS website at WGU.