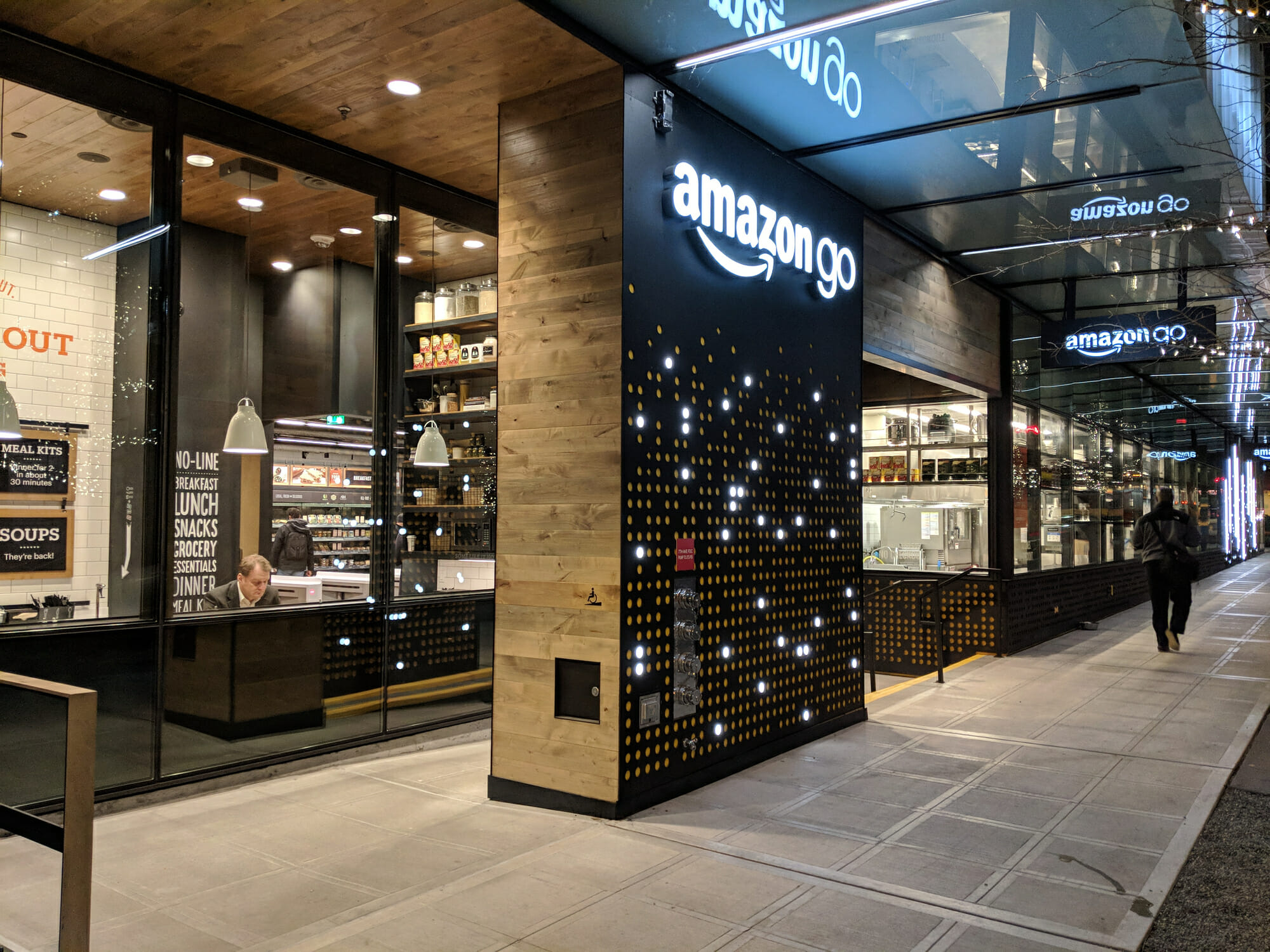 Is Amazon Building Its Own LMS?
March 28, 2018
Amazon Web Services (AWS) has long dominated the back end of learning management systems in both K-20+ education and corporate training. But are they now making moves into the front end as well?
In 2011, Instructure revolutionized the learning management system (LMS) field with the first cloud-based education platform, Canvas. Using AWS, it offered schools a server-less option to host their educational content and online class operations. Since its release—with the help of an aggressive  sales and marketing team—Canvas has grown to become the number two LMS in education, second only to Blackboard.
In the years since, cloud computing has practically become a requisite feature of any LMS, either corporate or institutional. The convenience offered by Amazon's remote computing frees managers, administrators, and IT staff from the need to build and maintain their own servers.
Rumblings at Amazon
But the success of Amazon's cloud in hosting LMSs might soon bring a new competitor into the field. Last week, CNBC reported that Amazon is creating its own LMS. The report cites two anonymous sources at Amazon familiar with the initiative.
What's more, the company has shown its hand through a few telling job postings. John Urquhart, for example, has reportedly joined Amazon's 'training and certification' team. In June of last year, he tweeted, "Have you led a new SaaS product from concept to delivery? Want to see what "serverless" can do? Come work with me."
Have you led a new SaaS product from concept to delivery? Want to see what "serverless" can do? Come work with me. https://t.co/KaGqKsDNaN

— James Urquhart (@jamesurquhart) June 11, 2017
That tweet remains pinned to his Twitter feed as of the publication of this story. Meanwhile, other Amazon job postings seem to confirm that they're building an LMS. One LinkedIn post advertised for a "Principle Solutions Architect, AWS Learning Platform." The post read, "This is an opportunity for an experienced technologist to be on the ground floor of building a learning platform that will enable hundreds of thousands of businesses in 190 countries around the world to transform and scale their learning initiatives."
Neither a Stranger Nor a Major Player in the SaaS/PaaS Game
Amazon already offers a host of software options for use with it's cloud services, some of which are intended for non-developers. These range from a simple email app to machine learning to AR and VR deployment.
As of October, TechCrunch reported that Amazon continues to rule the market when it comes to cloud computing infrastructure. Citing analyst firm Synergy Research, AWS controls roughly 35% of the market when it comes to "infrastructure, platform, and hosted private cloud services."
But while Amazon dominates the infrastructure-as-a-service (IaaS) industry, its software-as-a-service (SaaS) and platform-as-a-service (PaaS) offerings are negligible. The introduction of their own LMS would change that and position the company to begin to take on other major tech companies on their own turf.
Potential Conflicts of Interest
If this is true, it will create yet another sector in which Amazon faces potential conflicts of interest. In the field of video streaming, for example, Netflix is one of AWS's biggest clients. It also happens to be Amazon's biggest competitor in its video streaming arm. There isn't much that stands in its way from creating policies that favor the Amazon streaming service.
Likewise, if Amazon launches its own LMS, it will be competing, again, against its own clients. Other notable LMS providers that use AWS include Blackboard, Schoology, Brightspace by D2L, and others.
That said, Amazon hasn't yet taken advantage of its far reaching digital services to create a flagrant conflict of interest. It has yet to be seen whether or not their reported LMS will materialize and whether or not it will make a significant impact on the field.