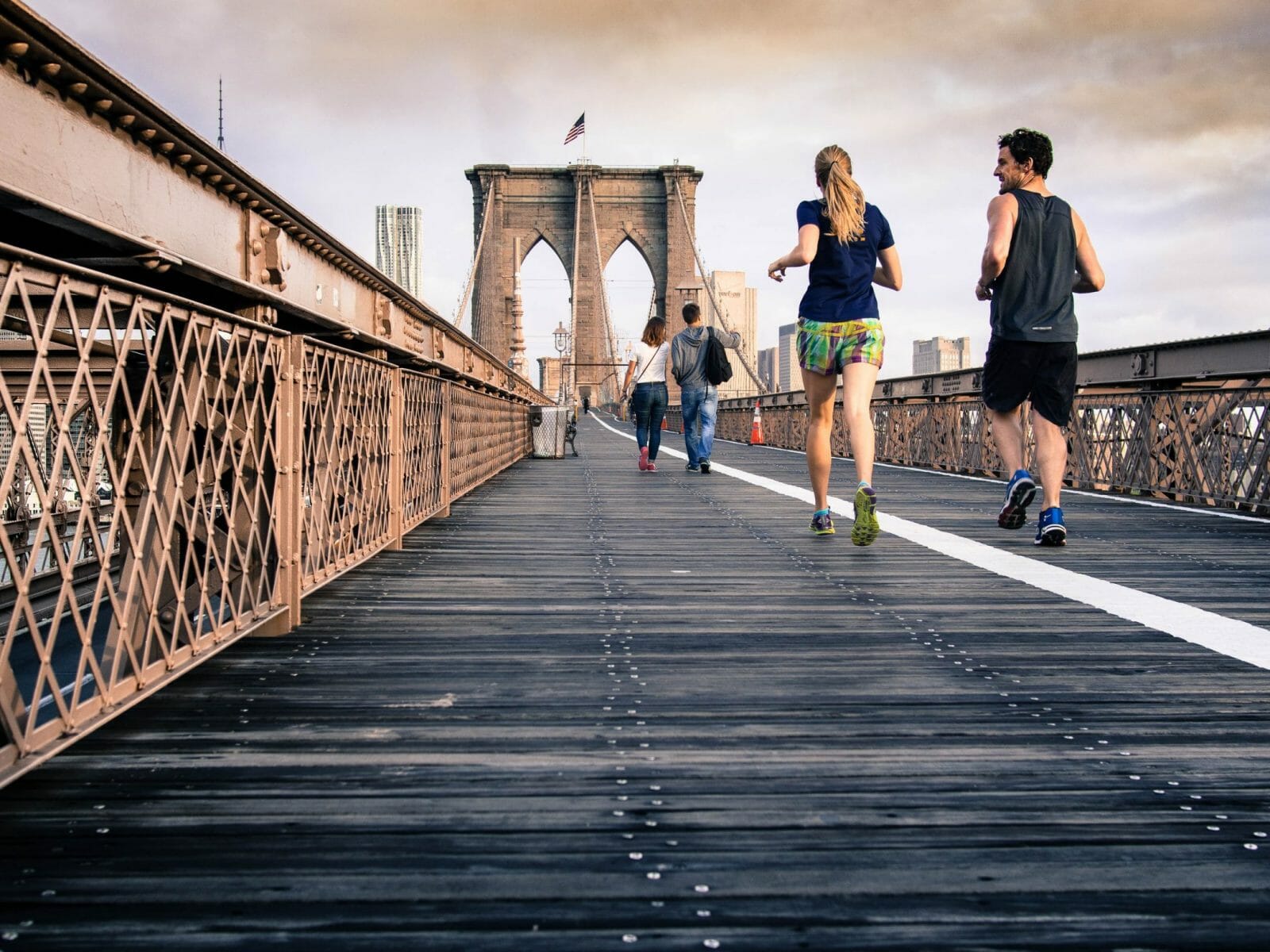 After the Turkey, Train Online for a Half or Full Marathon
November 23, 2017
You've eaten the turkey, gravy, cranberry sauce, potatoes, pumpkin pie, and everything else on the table. Once you've put all the dishes away, it's time to get moving again. So, why not start by training for a half or full marathon online? Among the many virtual training programs on the market is the NYRR Virtual Trainer program. Don't get too excited…the program is online, but it doesn't mean that you can train without getting off the sofa. To train, you'll still need to get up, lace up, and get outside and don't forget your mobile phone. The NYRR Virtual Trainer is an app-based program that enables you to bring your "virtual trainer" with you when you're on the run.
Get Race-Ready with a Virtual Trainer
NYRR Virtual Trainer program helps anyone, even couch potatoes, get race-ready for any half or full marathon in the world. As stated on the NYRR Virtual Trainer homepage, "Powered by RUNtrix, our dynamic and customizable program, Virtual Trainer, will guide you through to race day, and help you achieve any running goal no matter where you are starting from. Simply supply some information about yourself (age, current training schedule, recent racing stats, etc.), and you'll receive a tailor-made training regimen customized to your fitness, experience, and lifestyle."
How the Program Works
One of the best things about working with a virtual trainer is that you can easily track your progress as you train. The app is also designed to offer helpful tips as you prepare for your next big race. In short, whether you're rolling off the sofa for the first time or a seasoned racer, you'll be able to take advantage of the NYRR app's capacity to build a personalized training journey and log your progress along the way. If you want something a bit more personalized, however, you can upgrade to the "Plus plan" and speak with NYRR coaching staff via the app's "ecoach message exchange."  The Virtual Trainer VIP option even offers one-on-one training with a personal coach for select races.
The Advantage of Training Virtually
Testimonies on the NYRR Virtual Trainer site speak to the advantages of training for your next race virtually. Joanna, an NYC-based marathoner, explains, "The Virtual Trainer helps so much with staying positive and on track (literally and figuratively). I learned so much about pace using this program, things I didn't know even after running with NYRR for 20 years. It's made me a better, smarter runner. I took 10 minutes off my time from last year's race, and my mile pace was 50 seconds faster — which I truly did not think was possible, so thanks for all the encouragement." Amanda, also based in NYC, agree: "I love this training program. I tell everyone who is willing listen…or not willing to listen. This is my second time using this program and each time it has made me a faster, stronger and smarter runner."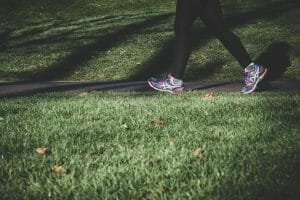 The NYRR Virtual Trainer is also an affordable option. Buying into the 10-week program is only $29.99. By comparison, runners typically pay at least $100 per month and often much more for a personal trainer. This also makes the NYRR Virtual Trainer option an affordable alternative.  Of course, NYRR Virtual Trainer is just one option on the virtual training app market. Other popular options include the following:
Your Personal Running Coach: This app is designed to help beginners get off the sofa and on the road to their first half or full marathon.
iSmoothRun: This app is recommended for anyone who prefers interval training and wants detailed stats on their progress.
MapMyRun: This app is the ideal solution for anyone who wants to change it up and discover exciting new running routes in their local community.
Ready to shed those extra Thanksgiving calories? If you need an incentive, consider learning how to train for a marathon, half marathon, or just a jog around the block with a virtual trainer.