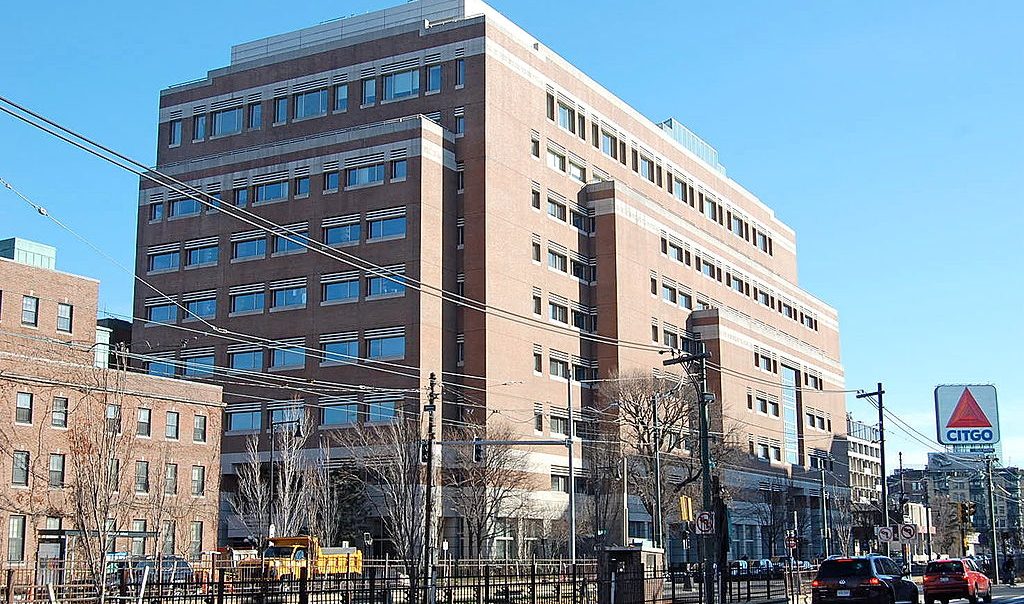 edX Launches First Online MBA with Boston University Questrom School of Business
July 23, 2019
edX and Boston University's Questrom School of Business announced on July 23rd that the institutions were partnering to launch an online MBA degree program. The initiative, known as the BU Questrom Online MBA, marks the first full MBA degree program available through edX. It is set to accept its first cohort for the fall semester of 2020.
The program will cost just $24,000 in total. Any learner around the world with a sufficient device and internet connection will be able to apply, provided they meet the degree requirements.
"Throughout our 105-year history, the School has introduced iterations of the MBA to address unique segments of business learners," said Allen Questrom Professor and Dean Susan Fournier, in a statement. According to Fournier, these include different degree offerings to work with the schedules of professionals, along with specialized programs, like the Health Sector MBA and the Social Impact MBA. "The time has come again to expand our portfolio, using new technologies to reach the global online segment," she said.
Boston University Questrom School of Business Has Built an Online MBA with edX "From the Ground Up."
According to Fournier, the online MBA with edX will not involve translating their existing curriculum into an online modality. The university says the degree was built "from the ground up" with an emphasis on two principles: "to create a program that was integrated and capability-based (versus discipline-based) and comprised of "modular elements" that are not constrained to standard, single-professor, 14-week formats."
The program seeks to get away from the traditional MBA format. Regarding the second principle mentioned above, the degree is comprised of five separate modules, instead of a collection of courses. Each of these modules counts for 9 credits and include the following topics: Creating Socially Responsible Business in the Digital Age; Data-Driven Decision Making; Leading with Integrity; Leveraging Global Business Opportunities; and Developing the Innovative Mindset.
The institutions project each module to take up between 9-16 hours each week. On that schedule, learners can graduate in 2-3 years.
"We are delighted to announce that the first online MBA program available on edX is from Boston University Questrom School of Business," said Anant Agarwal, CEO of edX, in a statement. "This world-class program is available to learners around the globe at a disruptive price point. Our partnership with Boston University is rooted in a shared commitment to furthering innovation in education. BU was one of the first edX partners to launch groundbreaking MicroMasters® programs in Digital Product Management and DigitalLeadership and this latest announcement builds on that innovation, launching a fully online MBA program that offers learners the option to start with a MicroMasters® program that can count toward their full master's degree. This launch marks the latest milestone in creating stackable, affordable, and accessible online master's degrees in subjects that address today's global skill gaps."
The Program Is Well Below the Average MBA in Terms of Both Cost and Credit Hours
While online MBAs have exploded in the current era of remote education, their cost has remained prohibitive to many learners in North America, let alone other markets. According to analysis compiled by affordablecollegesonline.com, the average cost per credit hour in an MBA degree is $841 for in-state tuition and $963 for out-of-state. That translates into annual tuition of roughly $35,000 and $40,000, respectively.
The total cost of the BU Questrom Online MBA is significantly lower in that respect, but edX says the cost per credit hour is $533. That means the degree will involve roughly 45 credit hours of instruction total, while the averages presented above indicate 41-42 credit hours per year.
A 'credit hour' is the basic unit of a system that measures students' time spent in college. It was put in place during the early 20th century by a group of education reformers led and funded by steel tycoon Andrew Carnegie. As such, the term is also known as a 'Carnegie unit.' Read more on the subject here.
Find out more about edX and Boston University's online MBA program here.
Featured Image: Wikimedia Commons.