Online Learning Meets Widespread Backlash
June 02, 2020
Students from at least one hundred colleges and universities have sued their institutions to reclaim their tuition and fees. Others are considering whether they'll return to campus in the fall. Parents of young children can't understand why placing their kids in front of a video chat accomplishes anything. High school students are putting their future on hold. For many, there's a single culprit to blame: online learning.
The novel coronavirus spread around the world in the early weeks of 2020, and schools began to lock down. Classes en masse moved online to maintain instructional continuity.
And many online learning stakeholders waited with anticipation to see how it would all play out.
The Online Learning Experiment
In an essay titled "Coronavirus and the Great Online-Learning Experiment" for the Chronicle of Higher Education, history of education Professor Jonathan Zimmerman wrote, "For the first time, entire student bodies have been compelled to take all of their classes online. So we can examine how they perform in these courses compared to the face-to-face kind, without worrying about the bias of self-selection."
For those who had never experienced quality online learning before, the results of the 'experiment' were clear. It's stressful. It doesn't work. It isn't valuable.
Students Sue Their Colleges and Universities to Reclaim Tuition from Spring and Summer Semesters
Hundreds of college students have declared their verdict of online learning in court. Orlando Alfred, the parent of a Dartmouth College student, filed a class action lawsuit in May against his son's institution in an effort to reclaim the tuition and fees he paid.
The claim, published by the The Dartmouth, states that the college justifies charging high tuition and fees by promising numerous on campus benefits. "Not only has Dartmouth denied students access to these tangible services and benefits that are only available on-campus," it reads, "it has forced students into online classes that are substandard and objectively less valuable than those for which Plaintiff and Class members paid."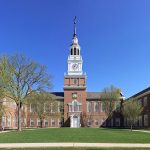 American colleges and universities are currently facing more than 100 class action lawsuits similar to that filed by Alfred. It remains to be seen how and when they will be resolved. If precedent is set and the legal system finds that institutions of higher education are on the hook for these funds, then it may be catastrophic for the sector.
Colleges are already facing near- and long-term economic uncertainty. While an Axios poll found that 65% of students would return to in-person classes on campus this fall even if no COVID-19 vaccine were available, 4% of their respondents said they would withdraw. Furthermore, the outlook for international students is practically untenable. Colleges are already suffering from a declining enrollment, which is expected to last into this coming decade.
The CARES Act passed in March provides just under $14 billion in aid to institutions of higher education to support the move online. But distribution of the funds have been mired in controversy and many say the resources provided simply aren't enough.
If colleges take another hit, the costs will need to pass down to an ever-shrinking student body who are already learning in one of the most expensive higher education systems in the world.
Why Are Elementary School Students Studying Online?
That's the question that thousands, if not millions of parents have been wondering over the past few weeks. Videoconferencing is difficult enough for adults. Sticking learners aged 5-10 in front of a Zoom meeting is borderline comical.
As one parent puts it to Slate's advice column, "Getting my kindergartner to participate in online school is like pulling teeth. Her teachers are fantastic and working hard, but a videoconference call with 5- and 6-year-olds would be frustrating even if the technology worked perfectly, and it definitely does not. Then there are the other videos and worksheets, all of which my daughter seems to hate. She uses up the whole house's emotional reserves just to complete her work."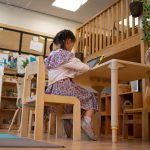 In an opinion piece for the San Antonio Express-News, Cameron Vickrey writes, "I hate online learning for my elementary-aged kids. And while I'm grateful that it's keeping us afloat while it isn't safe to be at school, it is not the way of the future for education. Powerful people and organizations all over the country, and even right here in Texas, are seizing this opportunity to hail the benefits of distance and online learning. They are using this tragedy to push for permanent models of virtual education, paid for by our taxes and federal grant money. If you are among those who think distance learning is the future, please come to my house."
Screen Time
Young kids spending hours a day in front of screens isn't just frustrating for parents. It can also be damaging for kids.
Screen time has been another common bogeyman for concerned parents. A good deal of alarmist and untrustworthy information is available on the subject. For example, it's important to distinguish between 'active' screen time (learning, engaging, problem solving with devices) and 'passive' screen time. Scientists still don't have a good understanding of the effects screens have on people.
However, one thing has become clear: hours of daily screen time is simply not good for developing brains. The American Academy of Pediatrics recommends limiting screen time to one hour per day for kids aged 2-5 years old.
High School Perspectives
Many high school learners have also struggled with online learning. The New York Times asked students to comment on their experiences. As Emma B. from Cass High School in Georgia wrote, "Digital learning hasn't been the best experience for me. I'm constantly caught in this game of tug of war of too much work and too little. Sometimes I'll have three projects and four assignments due in one day and other days, I'll have nothing. The lack of social interaction I, as well as my classmates, are enduring is also a huge factor in me not enjoying online schooling. Only one of my classes has actual online meetings where we can talk, while the others just keep posting work. I can't learn like that though, so I haven't really retained any of the information I just spit back at them for a grade."
The Online Learning Verdict
Many of these perspectives are unambiguous: online learning as a modality is "substandard," "frustrating," potentially unhealthy, and, overall, unenjoyable.
Of course, not everyone thinks this way. Many education stakeholders who have invested their time, effort, and money in quality online learning have a very different view of the experience. However, their voices have been drowned this spring in discourse that does not distinguish between an emergency response to a pandemic and a thoughtfully designed experience.
As Faculty Director of Online Education at Syracuse Law told eLearning Inside in April, "I'm concerned that this period of online learning will leave a bad taste in people's mouths. Students will look back on this time as a period in which their education suffered. Educators and administrators who remain skeptical of the online modality, in turn, will have their fears confirmed. As a result, the overall reputation of online learning may suffer because the version of online learning most people will have experienced will have little resemblance to best practice."
Featured Image: Sharon McCutcheon, Unsplash.