The Value of Executive MBA Programs Is More Important Now Than Ever
December 29, 2020
Academic courses like Executive MBA programs (EMBAs) are critical in providing professional development and advanced learning on topics that address the needs and challenges leaders encounter within the business enterprise. As a result of the pandemic, these programs are becoming increasingly attractive and important options as business leaders are taking time to reevaluate whether they have the capabilities and skills necessary to help their organizations navigate sudden changes and challenging times. Some may consider taking a few short courses to enhance their professional toolkit, while others are taking bolder steps by enrolling in EMBA programs, which have adapted to the nuances of the coronavirus' impact.
Like traditional full-time Master of Business Administration (MBA) programs, EMBAs are effectively the same degree, just structured and delivered in a way that aligns with the schedules of working professionals. The average EMBA student is 38 years old with around 14 years of work experience and nine years of experience in management. According to U.S. News and World Report, a conventional MBA may prepare someone to enter a management career, but an EMBA is intended to teach a current leader how to be a more effective manager. And TheStreet makes a clear delineation on one factor that separates an EMBA from an MBA, which is the time-served by an EMBA candidate already in the professional sector.
How Executive MBA Programs Accommodate Working Professionals
Interestingly, as more working professionals look to advance their careers and skills, EMBA program enrollment has been steady. While the pandemic paused enrollment earlier in 2020, business schools are now beginning to see students return. According to a recent Annual Member Program Survey from the Executive MBA Council, the academic association that represents the EMBA industry, 73.9% of schools now offer some form of distance learning compared to just 55.3% in 2019. The results also show that more than nine out of ten programs are now utilizing electronic delivery of course materials – another substantial increase that shows how EMBA programs around the world have adapted so quickly since the start of the novel coronavirus.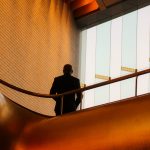 Given the format and accessibility to virtual learning, there is no better time to self-invest by starting an EMBA program. These programs are well-suited for working professionals who have progressed in their careers, yet are seeking additional qualifications that can help them reach the next step on the professional ladder. Now more than ever, business leaders need a distinctive set of skills with a global outlook. Individuals must stabilize their careers through continued learning, and by establishing the resilience needed to withstand the inevitable.
EMBAs Are Growing in Popularity Among Women and Increasing Learners' ROI
An exciting point to note is that more women are undertaking EMBAs than ever before. The Executive MBA Council's Annual Member Program Survey revealed that one in three (32%) new students enrolled is female, which is up when compared to 29.7% in 2016. This year-over-year increase continues the upward trend toward closing the gender gap in executive education programs.
Another report from the Executive MBA Council – its Student Exit Survey – reveals that graduates of its member school programs received a 14.1% increase in compensation – combined, both salary and bonuses – after program completion. The average salary and bonus package at program start for students in the 2020 survey was $169,269 and by program end had risen to $193,200. In addition, 39% of respondents reported receiving a promotion during their program. These findings show a strong return on investment – another compelling reason for someone to pursue an EMBA program.
Research commissioned by EMBAC and conducted by higher education consultancy Carrington Crisp entitled A New Way of Learning and Working highlighted that when choosing a business school – no matter what gender – the top requirement is flexibility in how learning is delivered (45%). This is followed by how much the school embraces digital transformation (42%) and how much the program will accelerate career prospects (37%). More than three quarters of employer respondents believe that business schools need to develop short, inexpensive programs that deliver relevant skills for those working and be clear about how their offer positively impacts our wider society, not just the business industry.
Flexibility Is Becoming the Most Important Quality in Executive MBA Degrees
The relationship between employees and employers has been evolving for some time, and Carrington Crisp's research opens a new perspective on the future of working professionals who choose to continue their education. Economic uncertainty, online learning, lifelong development, remote working, and digital transformation in business schools and other organizations are not new. However, the pandemic has accelerated these trends which will impact the decisions business leaders make for tomorrow.
EMBA programs offer business leaders academic challenges that can be applied to real life situations in the years ahead. The coursework also expands upon critical thinking skills and lends to emotional intelligence refinement of senior working professionals. The collective learning and growth EMBA programs provide will allow leaders to adapt to change amid uncertainty – something that has become an essential skill in 2020 as the pandemic has intensely affected economies worldwide.
Enrolling in an EMBA program to respond to tomorrow's uncertain business environment is not a decision for the faint at heart. Even as the coursework interweaves with everyday work, EMBA programs are rigorous and intellectually demanding. However, EMBA programs are particularly useful for working professionals seeking growth, specialized skills and the opportunity to gain new perspectives on the business enterprise – especially in the most uncertain of times. There is no better time to start an EMBA program.
Michael Desiderio is the Executive Director of the Executive MBA Council (EMBAC). He joined EMBAC as executive director in 2007 and serves as the voice for the academic association, which is comprised of more than 200 colleges and universities that administer 300 plus EMBA programs in more than 30 countries worldwide. He advances the cause of EMBA programs by serving as a facilitator of best practice sharing and knowledge dissemination, while fostering an inclusive and diverse community among high-quality educational programs.
Featured Image: Josh Calabrese, Unsplash.