11 Useful Online Resources for Learning English From Home
April 03, 2020
English is without a doubt one of the most beneficial languages for anyone to learn and master. It's spoken by over 1.5 billion people around the world and is the official language in 67 nations. There are many reasons why you might want to become more proficient in your understanding and usage of English.
This post was submitted by a third party.
As a student, it can help you score higher in essays and produce more impressive work. In an increasingly connected world, fluent English speakers have access to additional job opportunities and career paths, especially in the realm of teaching. From a business perspective, it pays to know how to use your words.
Perhaps you want to learn English for other reasons, such as to travel abroad or simply expand your knowledge. In any case, the best way to do it today is by utilizing the myriad of online resources dedicated to the subject. Let's take a look at some of the best education technology you can currently access to learn English from home.
Speaking English
Here are some resources to check out if you're looking to improve your pronunciation and fluency.
MosaSpeak
A 10-unit course designed specifically for developing your fluency, MosaSpeak is available for both English speakers and those with a foreign native language, including Italian, French, and Spanish among others. The website claims a noticeable improvement in less than 30 days.
iTalki
If you prefer learning in a more personal or interactive manner, such as through a tutor, then iTalki is a great option. The website offers one-on-one lessons based on your individual goals and interests. Prices are dictated by your budget and you'll only be charged per session taken. You can even partner up and chat with a fellow English learner for free.
Vocabulary
Following is a list of resources for improving your understanding of English words and phrases.
IELTSPodcast
Designed specifically to prepare students for the IELTS exam, this website provides numerous courses and materials to help you improve your score. Take a look at this IELTS vocabulary resource to get an idea of what they offer. Even if you're not taking the test, the scope of the content available makes the site a great option for general English learning.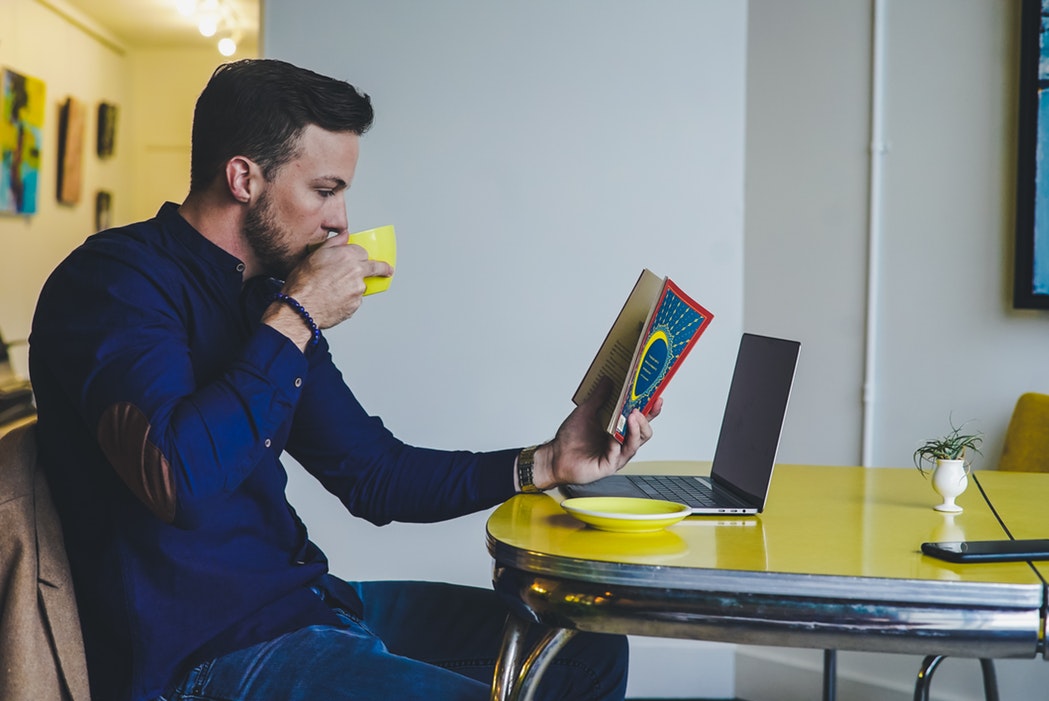 Memrise
This app uses memory techniques to help you work through various levels of personalized learning courses. A daily goal and points system helps you stay motivated, while the range of classes offers something for every type of learner. Whether you're just starting out or require advanced vocabulary lessons, Memrise is a simple and effective solution.
Crossword Quiz App
For those moments when you want a departure from the tedium of books and tests, Crossword Quiz App can help you stay on track while having a bit of fun. Choose from a variety of themed crossword puzzles and unlock new categories by entering the right words.
Cambridge Online Dictionary
A comprehensive reference tool from none other than the esteemed university of the same name, Cambridge Online Dictionary provides both British and American English word definitions. You can also obtain audio pronunciations of words, phrases, and idioms to improve your fluency.
Note that this resource is exclusively English, which means that it's better suited for intermediate and advanced learners.
Writing English
If you want to improve your grammar and spelling, check out the below-listed resources.
Thesaurus
Improving your vocabulary and knowing exactly which word best suits your phrases is key to becoming a better English writer. Thesaurus is dedicated to providing appropriate synonyms and antonyms to any word you're thinking about. There's also a section that lists the most overused words, so you know what to avoid.
Grammarly
Perhaps the most well-known website for improving your writing skills, Grammarly helps you learn through practice by revealing your mistakes and showing you how to correct them. The website also provides synonyms to help you expand your vocabulary and improve the context of your sentences.
You can install their web browser extension to identify mistakes wherever you create content, be it on social media posts, documents or emails. While free to try, a premium plan is available with more features.
Write and Improve
Provided in association with Cambridge University, this website offers a cost-free way to become better at putting your thoughts on paper through the English language. A wide range of topics is available depending on your proficiency, as well as the ability to create your own tasks based on what you're interested in.
With each lesson you complete, the website will provide feedback and show you how to improve your score. A unique progress system uses graphs to show you how far you've come.
Additional Guides and Resources
Here are some additional resources that can help you further improve your English.
News Websites
Renowned news websites such as The New York Times, ABC News, and Daily Mail Online have strict standards when it comes to the content they produce. This makes them a great resource for learning more about a specific dialect, be it American, British or Australian English.
As an added bonus, you can stay up-to-date with what's happening around the world and enhance your general knowledge.
The British Council
The British Council is a government organization dedicated to education and culture. Their website is a useful resource for lessons on speaking, writing and listening in English. They even have tips to help you improve your business English.
Conclusion
These resources will help you quickly master all aspects of the English language. Moreover, you can do it from the comfort of your own home while having a bit of fun along the way.
This post was submitted by a third party.
Featured Image: Roman Synkevych, Unsplash.