The Mechanical Licensing Collective and Save The Music Foundation to Present "Junior Music Rights Week" October 11-15
October 06, 2021
NASHVILLE, TH – The Mechanical Licensing Collective (The MLC) is collaborating with the Save The Music Foundation on "Junior Music Rights Week" October 11-15, an initiative aimed at helping young music creators between 13 and 18 years old – and their parents or guardians – learn more about the business side of the music industry and specifically, the mechanical licensing process. 
Developed by Dae Bogan, The MLC's Head of Third-Party Partnerships, in collaboration with the Save The Music Foundation, "Junior Music Rights Week" is designed to address a surge in recent years of young aspiring artists taking advantage of economical tools to produce new music on their own and utilizing user-generated content (UGC) platforms to release that music out into the world. 
The initiative seeks to educate young music creators at the onset of their careers
The initiative is centered around two webinars hosted by The MLC and a fun, virtual pop-quiz for participants with questions covering the music business and mechanical licensing, as well as the release of both a series of FAQs for teens and their parents or guardians and an animated explainer video on The MLC. At the conclusion of the week, participants will have gained a basic understanding of music copyright, their entitlements as young copyright owners, and the numerous ways teenage music creators just like them utilize social media apps and websites to create revenue streams. 
"Thousands of songs are being uploaded every month to traditional digital music services and other online platforms created by promising teenage artists, and virtually all of the music these songwriters are releasing has the potential to earn royalties when it becomes available on digital music services," said Bogan, who teaches music business courses at several prominent universities in addition to his role on The MLC's leadership team. "As a result, it is important to provide these teen music creators with a basic understanding of music copyright law early in their careers so they are prepared to move forward as knowledgeable and empowered professional music creators in the future."
"Collaborations such as this play a key role in helping The MLC fulfill its mission. We are thrilled to be working with the Save The Music Foundation to educate and empower a new generation of creators," added Kris Ahrend, the MLC's CEO.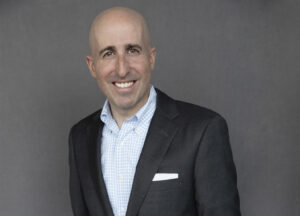 "Our teachers have been expressing an interest in learning more about copyright law as more and more students are creating their own songs and music," said Chiho Okuizumi Feindler, Chief Program Officer of Save The Music Foundation. "Junior Music Rights Week will offer our students the tools they need to be successful as they take their first steps as songwriters and we'd like to thank Dae Bogan and his team at The MLC for creating this great opportunity for our community of students, teachers and beyond."
Junior Music Rights Week will kick off with a "Music, Rights and Money For Teen Artists"
webinar on Monday, October 11 at 5 p.m. CT
Bogan will cover the basics of music copyrights, digital music royalties, and the use of music for the internet, social media, film, and TV and answer questions from participants. The following day, participants will take a virtual "So You Think You Know Music Rights" pop quiz comprised of multiple-choice questions pulled from topics addressed during the webinar. 
A second webinar, titled Teens in Music Roundtable, will take place on Thursday, October 14 at 5 p.m. CT. Serona Elton – The MLC's Head of Educational Partnerships and a long-time university professor – will host a candid, live conversation with a handful of up-and-coming teenage music creators, each of whom will talk about their musical journey to date, share their experiences with creating and releasing new music, discuss some of the challenges young creators face and much more.
"Junior Music Rights Week" builds on The MLC's extensive outreach efforts to all rightsholders who may be eligible to receive digital audio mechanical royalties for the use of their songs by digital service providers (DSPs).  The MLC seeks to educate rightsholders about the changes to the mechanical licensing process that took effect following the passage of the Music Modernization Act of 2018, the role of The MLC in administering the new blanket license available to DSPs that operate digital audio services in the United States starting on January 1, 2021, and the benefits to rightsholders of becoming a Member of The MLC.
The Music Licensing Collective (MLC) was designated by the U.S. Register of Copyrights in July 2019 pursuant to the Music Modernization Act of 2018. The MLC is responsible for administering the new blanket compulsory license for the use of musical works by digital music services. As of January 2021, mechanical royalties from streaming in the U.S. will be processed and paid out by The MLC at no cost to songwriters or music publishers. The MLC is governed by a Board of Directors comprised of songwriters and representatives of music publishers. 
The Save the Music Foundation is a 501(c)(3) nonprofit that helps students, schools, and communities reach their full potential through the power of making music. Founded in 1997, Save The Music partners with school districts and raises funds to restore music programs in public schools. Since its inception, the organization has donated over $63 million worth of new musical instruments, equipment, and technology to 2,290 schools in 286 school districts around the country–impacting the lives of hundreds of thousands of students. 
Featured Image: Drew Patrick Miller, Unsplash.