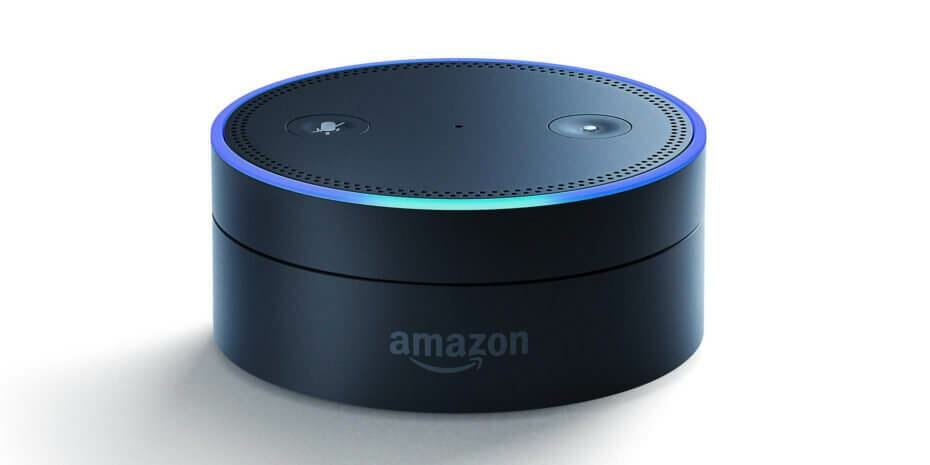 Storyline Raises Funding to Further Develop Its Alexa Skill-Building App
July 07, 2018
Over the past twelve months, there has been growing interest in the potential ways Alexa will transform education and training. As previously reported on eLearning Inside News, in 2017, Amazon donated hundreds of Echo devices to Arizona State University. The experiment, which included putting an Echo in every freshmen engineers's resident room, was designed to encourage students to build new Alexa skills. While building Alexa skills is evidently something the average engineering student is eager to tackle, for most people, the task remains out of reach. That is precisely the gap that the startup Storyline hopes to bridge, and with its recent funding announcement, it appears as if it may be a bit closer to realizing this goal.
Storyline Raises $770,000
Storyline was founded in 2017 with a mandate to bridge the gap between creators and voice-recognition software smart speakers, including Alexa. Until recently, creating specific skills for Alexa has been the domain of people with at least a basic knowledge of coding. With Storyline, the goal is to make Alexa skill building accessible to anyone who knows how to use a drag and drop system. In other words, just as WordPress created ways for non-programmers to create websites, the startup is putting Alexa skill building into anyone's hands.
As reported on TechCrunch on July 6, Storyline has now raised $770,000 in a new funding round. The funding will be used to help further develop the startup's skill builder app for Alexa. Boost VC led the round, but this wasn't the first time Boost VC has backed the startup. The venture capital firm also offered seed funding to Storyline in 2017. Over the past year, Storyline has also received seed funding from Y Combinator.
What Storyline's Technology Means for Ed Tech
Beyond the experiment unfolding in Arizona State University's School of Engineering, there are plenty of early signs that voice activation may be the next step for edtech. There are already active attempts to build Alexa skills for learning management systems such as Canvas.  Amazon has also been making its own efforts to encourage innovative educational uses of Alexa through its Create Kid Skills for Alexa challenge.  For voice activation to truly take off, however, there is no question that skill building for Alexa will need to become increasingly accessible to the average educators. This is where solutions such as Storyline hold the potential to have a profound impact not only on Alexa but on edtech.
If educators can easily build and implement Alexa skills for their students, keyboards and touch screens may even start to go into decline. In late 2017, eLearning Inside News contacted Dr. Yinong Chen from the Computer Science and Engineering Program at Arizona State University to comment on his program's current Alexa experiment. At the time, Dr. Chen noted, "We need to be clear that voice activation really only changes the human-machine interaction. We used to use a mouse and keyboard. With cell phones, we replaced the mouse and keyboard with the touch screen. Now we are replacing the touch screen with a voice-activated interface." In essence, a company like Storyline holds the potential to accelerate this shift.
Can Storyline Corner the Market?
If Storyline wants to corner the Alexa skill building market for non-programmers, it likely has its work cut out. In April, Amazon, likely recognizing the potential competition already posed by startups like Storyline, released Alexa Skill Blueprints. Skill Blueprints also offer templates and drag and drop options for just about anyone who wants to create an Alexa skill. While only time will tell if Storyline or Skill Blueprints becomes the WordPress of the Alexa world, one thing is certain. If Storyline does continue to develop a viable way for non-programmers to build Alexa skills that is more robust than Amazon's own solution, Amazon will likely soon be knocking on Storyline's door with an offer. After all, as Amazon has demonstrated in the past, when they see a good thing, they are rarely shy about buying up the potential competition.