Beyond Cybersecurity, Network Resilience Must Be a Priority for Schools
September 19, 2020
Classrooms today are rapidly evolving, and the issue of network resilience is becoming more important than ever. Even before COVID-19 expedited the need for distance learning, the market for Learning Management Systems, a key tool for learning online, was expected to jump over 500% between 2017 and 2026. And while distance learning is becoming increasingly vital, it is just one component of the digital learning revolution.
New technologies, such as IoT devices, are bringing benefits like more personalized learning experiences, improved data collection to improve processes, and even applications such as human to machine learning via devices like tablets and smart pens. While these shifts can greatly improve the education schools can provide, they also present a slew of new challenges.
The Growing Importance of Network Resilience
One obstacle to overcome is ensuring network resilience, or the ability to supply and maintain optimal service levels under all conditions. And, as many schools have already learned this fall, one small issue can quickly escalate to district-wide outages. In Miami and North Texas, for example, schools recently experienced outages that have left multitudes of students offline. And this is in addition to outages from major cloud-based video conference providers like Zoom and Slack, which left millions unable to access virtual classrooms.
Teenager Arrested for Last Weeks' DDoS Attacks on Miami-Dade Public School Network https://t.co/02AXntU3aR #cybersecurity @drjdrooghaag @fabriziobustama @robmay70 @IanLJones98 @NigelTozer @AkwyZ

— Bill Mew #DigitalEthics #TrustinTech #BLM (@BillMew) September 8, 2020
The new realities must be faced. Unlike the brick-and-mortar classrooms we've been accustomed to for centuries, new digital learning ecosystems are vulnerable to network disruptions, attacks and outages. Additionally, as networks become more important to learning, they are also growing in complexity, with extra points of failure, higher disruption recovery costs and greater security vulnerabilities.
So, how can schools ensure network resilience? Below are strategies to help learning institutions and those who serve them keep their networks online, with little to no disruptions.
The Edge is on the Horizon, Don't Get Left Scrambling
Learning institutions, and their often-small IT teams, will need to ensure the growing number of data-intensive applications on increasingly geographically distributed networks remain online, while preventing interruptions to users.
As it stands today, campuses and educational facilities are often sprawling, with tools and devices spread out across many buildings, and even campuses. This presents challenges when staff can't be onsite to fix issues, and these challenges have only multiplied in recent months when remote work and education became essential, and any interruption could result in major disruption for an organization.
While bringing a plethora of benefits, the expansion of IoT will drive up the challenges of managing geographically dispersed networks. There will be more than 40 billion connected devices by 2025, according to IDC, and as we see more wide-spread use of 5G, the use of IoT could skyrocket even further. What does this have to do with edge computing and learning networks?
Worldwide Internet of Things (IoT) spending will experience a compound annual growth rate (CAGR) of 13.6% over the 2017-2022 forecast period and reach $1.2 trillion in 2022, according to IDC's Semiannual Internet of Things Spending Guide. https://t.co/jB1lqE1Rgs pic.twitter.com/G9B8PTNDm1

— IDC (@IDC) June 18, 2018
Each IoT solution will require more edge computing infrastructure to enable faster local processing speeds of bandwidth-intensive processes. And every new network node in a remote location introduces an additional point of failure that could disrupt networks via problems like an unseen security breach, a bad software update or a cabling issue. To provide the benefits of IoT devices while maintaining the edge network infrastructure to support it, many learning institutions should begin deploying reliable methods for continuous provisioning, management and remediation.
Liberate Network Management for Greater Resilience
When dealing with a greater amount of edge network points and remote data centers, truck rolls become extremely expensive. Therefore, organizations must incorporate resilience into the foundation at the very beginning, as opposed to trying to retroactively fix issues after problems occur.
One of the best ways to promote resilience is to set up a separate, out-of-band network management plane. Operating as a secure network admin's network, this separate platform is liberated from issues in the data plane managing user traffic, so it can stay online, even when the primary production network experiences disruptions.
An out-of-band, or liberated, management network can serve as a centralized, open source hub for hosting and expanding upon an organization's network management capabilities. This can increase resilience further by providing always-on capabilities like remote provisioning, automated failover to 4G LTE cellular and even NetOps automation – all from a location that can provision or remediate any remote location.
A liberated network management plane can also host functions like automated back-up procedures and constant event logging to proactively monitor system events. Furthermore, new site configuration can become simplified and streamlined with secure, remote, and instantaneous processes like zero-touch provisioning, which does not require onsite technicians to set it up.
Don't Hold Out on Network Resilience
As educational ecosystems adopt more and more IoT technologies, campus sizes increase, and teachers and students increasingly depend on digital methods of learning, network resilience will only become more vital and challenging.
Organizations will need to make sure they are ready with new functionalities like increased edge support and the ability to service users who will be ever-more dependent on their networks. Those who implement network resilience best practices early can benefit now and prepare for the future. Those who don't, may unfortunately face financial difficulties and a mad dash struggle when crises necessitate change further.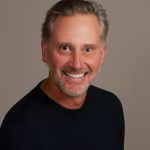 About the Author: Todd Rychecky is VP Sales Americas for Opengear, responsible for developing and executing sales strategies, multiple business initiatives, hiring and talent development, setting performance goals and growing the business. For 12 consecutive years, Rychecky and his Opengear Sales teams have experienced year over year sales growth. He joined the company in 2008 and was the first sales and marketing hire, helping kick start Opengear with sales, marketing, product marketing, and business development initiatives. His main focus is on growing the sales teams, partner channels, and strategic accounts. Rychecky earned a bachelor's degree in biology from Nebraska Wesleyan University.
Featured Image: Ildefonso Polo, Unsplash.