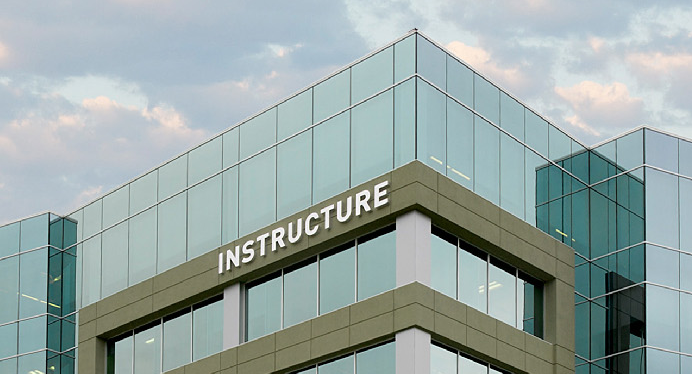 Investors Keep a Close Eye on Instructure Stock
January 15, 2018
In 2017, Instructure Inc., the company responsible for Canvas, Bridge and several other educational and training platforms, had another strong year. Indeed, both Instructure's cash flow and revenues soared over the past twelve months and, given its impressive list of new adoptees in the United States and internationally, there are signs that the company will continue to report strong revenues and cash flows in 2018.  As a result, it is no surprise that the investors are keeping watch on the company, especially as signs indicate Instructure Inc's stock may be undervalued.
Instructure's Stock May Be Under Valued
At the moment, Instructure, Inc.'s price-to-book ratio appears to be imbalanced. As a general rule, the price-to-book ratio is how a stock's price value (how much stock is worth on the current market) compares to its book value (how much stock is worth when other factors, including depreciation, are taken into account). In essence, the price value is what the stock is worth in the moment but the book value is the net asset value of the company, which also accounts for intangible assets, such as patents. At present, Instructure's price-to-book value is somewhat skewed since the company's market value seems to be lagging behind the company's book value. For investors, this may be a compelling reason to invest in Instructure, Inc. but there are more reasons to consider Instructure stock.
Other Reasons Instructure is Attracting Investors
Any good investors will tell you that while buying under valued stock can be strategic, one should avoid buying stock based on its under-valued status alone. In the case of Instructure, Inc. there are many other potential reasons why the company merits a second look.
First, over the past year, Instructure has gained several new Canvas contracts. Most notably, they have managed to win over several large U.S. universities such as Tuffs, Georgia Tech, and the University of Colorado at Boulder, which previously contracted with other heavy weights on the learning management system market, including Blackboard. Instructure, Inc. also reported a stellar year on the international market, announcing big deals with Swinburne University of Technology in Australia (home to 24,000 students), the Catholic University of Minas Gerias in Brazil (home to 16,000 students), Centro de Integracao Empresa-Escola in Brazil (home to 36,000 students), and the International Institute for Management Development in Switzerland (home to 7,000 students).
Second, Instructure, Inc, once best known for Canvas, continues to branch out with its new products, including Bridge, Arc, and in late July, Gauge. At the time of Gauge's launch, Mitch Benson, the Vice President of Product for Canvas by Instructure, described Gauge as a user-friendly assessment tool. With Gauge, Instructure is evidently tapping into contacts they already have acquired through their developing work with Canvas.
Third, consistent with previous years, Instructure, Inc. continues to rank high as a great place to work. Indeed, in 2017, Instructure, Inc. ranked number 280 on Deloitte's Technology Fast 500™ list.
But is this ample reason to buy in? In a July 2017 column on the Motley Fool, Brian Stoffel, a former educator who now offers investment advice, suggests that if investors are keeping an eye on Instructure, Inc., it may simply reflect the fact that the company, beyond its strong financials, is doing something right. As he emphasizes, Instructure, has a clear mission, isn't just about making money (it's offering a service people actually need), and is "optionable" (namely, it recognizes that there is more than one way to create software that "makes people smarter").