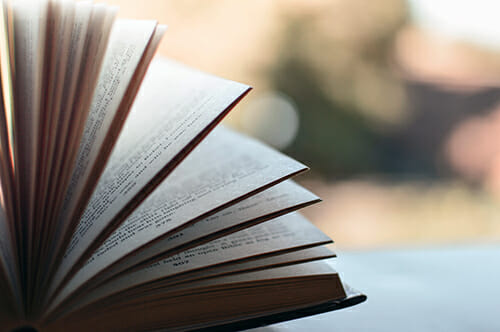 Five New Books on eLearning and Ed Tech
January 22, 2018
Whether you're an instructional designer, researcher, or educator, it is important to stay on top of new developments in the field. Here are eLearningInside News' recommendations for five new books on eLearning and ed tech. If these titles have a common theme, it is certainly change and uncertainty. From a critical investigation about how and when to start feeding children a digital diet to technical and theoretical discussions on AI and machine learning, these new titles serve as yet another reminder of the massive disruptions currently under way in K-12 education, higher education, and training.
Education and New Technologies: Perils and Promises for Learners

Published in mid December 2017, this new edited collection by UK-based researchers Kieron Sheehy and Andrew Holliman explores a series of questions on many people's minds: When should children begin their digital diet? Does the use of new technology hinder or enhance children's literacy development? Do new technologies give children new abilities or undermine their skills and identities? Are learners safe in modern online educational spaces? Whether you're an early childhood educator, parent or just a concerned digital citizen, Education and New Technologies, available from Routledge, is a a great place to begin exploring what's at stake as children engage with digital technologies at an increasingly young age.
---
Everyday Schooling in the Digital Age: High School, High Tech?

Everyday Schooling in a Digital Age by 
Neil Selwyn, 
Selena Nemorin, Scott Bulfin, and Nicola K. Johnson was published by Routledge in November 2017. Based on a major ethnographic study, the 
book investigates the leadership and management of technology in schools and teachers' evolving work. From case studies on personalized learning apps and social media to 3D printers, 
Everyday Schooling in the Digital Age
is at once both a practical guide and investigative dive into the changing nature of secondary education in a digital age. Specific chapters tackle issues ranging from leadership to the realities of managing one-on-one technology provision to the complex ways in which teachers' work has been and will continue to be transformed by new technologies.
AI Injected e-Learning: The Future of Online Education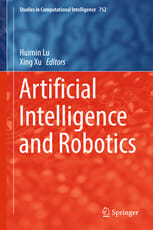 In October 2017, Springer published Matthew Montebello's AI Injected e-Learning. This is a book explores how artificial intelligence (AI) is tranforming elearning in three key ways: crowdsourcing via social networks; user profiling through machine learning techniques; and personal learning portfolios using learning analytics. Although the book is primarily intended for education technologists and elearning researchers, the book is introductory enough to be accessible to anyone interested in learning more about AI-based eLearning  techniques from machine learning to crowdsourcing to learner profiling.
---
The Digital Turn in Higher Education: International Perspectives on Learning and Teaching in a Changing World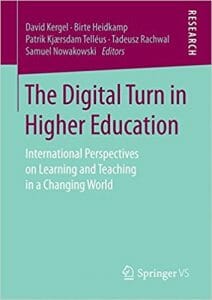 David Kergel and 
Birte Heidkamp's new edited collection from Springer, The Digital Turn in Higher Education, tackles the complex and rapidly changing landscape of ed tech in the postsecondary space. From best practices to theoretical reflections and methodological investigations, The Digital Turn in Higher Education will no doubt find a broadranging audience among educators, administrators, researchers, and educational technologists. The book is also refreshingly international in scope. As the authors makes clear, "
One aim of this book is to address the challenge by providing a multi-disciplinary, international perspective on higher education during the digital turn. It presents epistemological, ethical and theoretical approaches, and best practice examples, from universities in different countries using different learning strategies. The book can be understood as an international and interdisciplinary collection providing heuristic strategies for handling the digitalization of higher education in theory and in practice."
---
Transactional Distance and Adaptive Learning: Planning for the Future of Higher Education

While Transactional Distance and Adaptive Learning may sound like a highly esoteric work, this new book by Farhad Saba and Rick L. Shearer actually tackles an increasingly important issue in education and training: the shift from one-size-fits-all models of learning to learner-centered forms of education. In essence, the theory of transactional distance (TTD) offers a unique analytical and planning foundation to begin the transition from mass instructional approaches to what the authors characterize as "dynamic and transformational futures that focus on each individual learner." Whether you're an administrator exploring next-generation technologies to transform your institution, an educator looking to be on the cutting edge of tomorrow's classroom, or an educational technologist,  Transactional Distance and Adaptive Learning offers a thorough overview of the hardware, software, and systems that are primed to change how we learn, teach, and encounter knowledge.