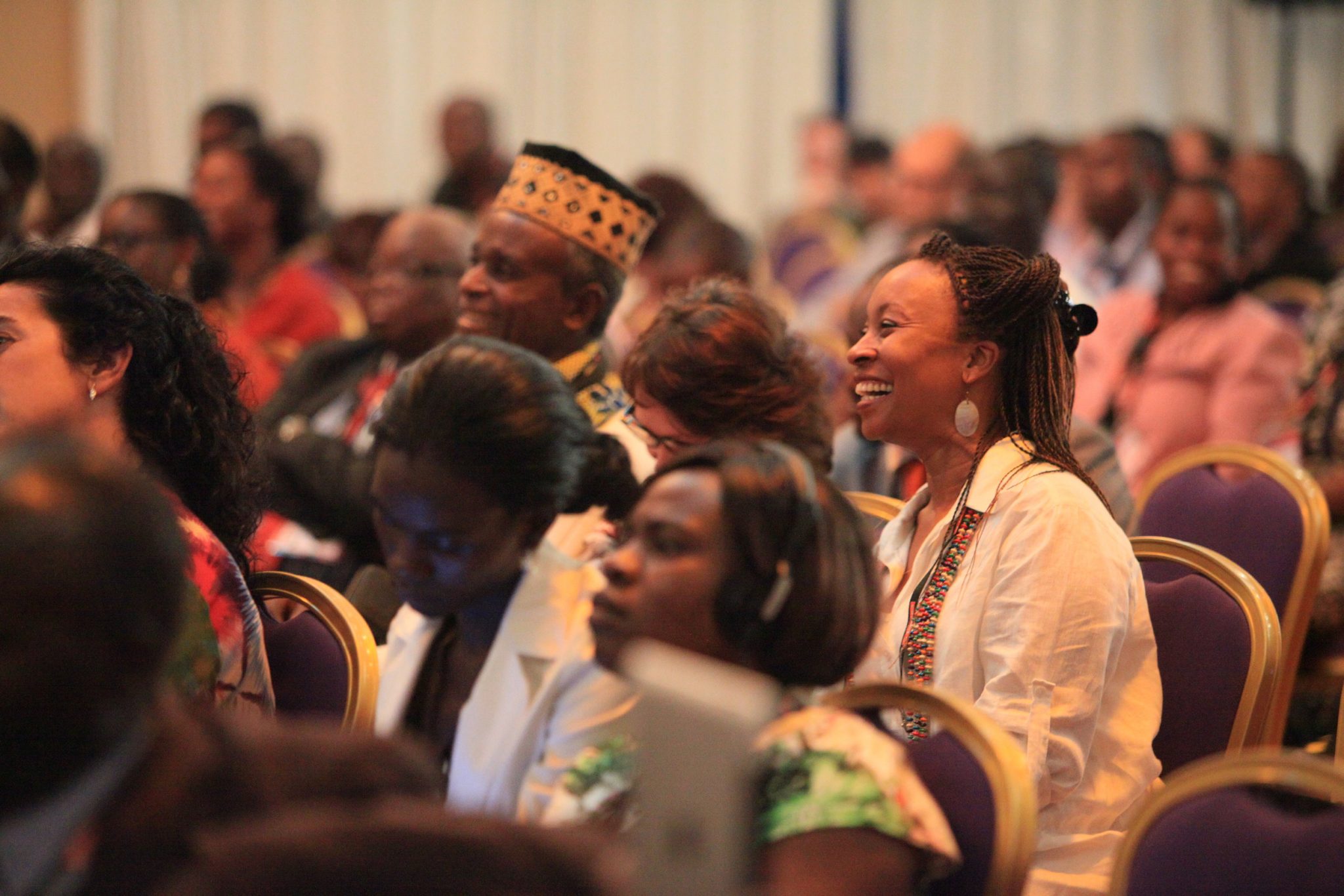 Rwanda to Host 2018 eLearning Africa
July 08, 2018
The 13th annual eLearning Africa conference will take place from September 26 to 28, 2018 in Kigali, Rwanda. The conference will be hosted by ICWE GmbH and the Rwanda Convention Bureau with support from the Rwandan Government. In past years, the conference has attracted over 1,000 participants from around the world, including teachers, researchers, learning experts, policymakers, technologists, and business leaders. The conference also coincides with an annual roundtable meeting of African education and technology ministers.
2018 Conference Themes
This year's conference theme is "Uniting Africa." As stated on the conference website, "In the past, internal division and external interference have held Africa back, creating artificial tensions, fostering conflicts and stifling growth…Now, however, digital technology is bringing Africans closer together than ever before, creating an opportunity for education to transform the continent. With the world's most youthful population, Africa is on the threshold of an era of unparalleled prosperity."
Among eLearning Africa's conference sub-themes is Creating Opportunities through Education. Specific topics to be explored include exploring educational obstacles; opportunities and trends in education; creative learning strategies; combining technology with pedagogy and design; blended learning; flipped classrooms; metrics, data and analytics; and the potential role private investment can play expanding educational opportunities in Africa.
eLearning Highlights and Structure
eLearning Africa, which will be held in English and French, will include dialogues, debates, demonstrations, knowledge exchange sessions, networking meet-ups, panel talks, plenary sessions and poster presentations on a wide range of topics. In addition, there will be an exhibition area dedicated to showcasing products and solutions from eLearning providers continent wide.
eLearning Africa highlights will include welcoming remarks and keynotes by Dr. Eugene Mutimura, Rwanda's Minister of Education and Margot Brown from the US World Bank, as well as several key figures in African's growing ed tech industry. Among the innovators scheduled to speak are Ronald Ddungu and Bitange Ndemo.
Ddungu is a teacher of mathematics and physics at Gayaza High School in Uganda.  Along with other teachers in his school, he pioneered the development of a school based eLearning platform that seeks to connect classrooms in schools across Uganda and globally. Working with his students, he is currently developing an online library, which will serve as a space to feature documentaries of local enterprises in Uganda.
Another African ed tech innovator scheduled to speak at the conference is Bitange Ndemo. An Associate Professor of Entrepreneurship at the University of Nairobi's Business School, Professor Ndemo's research focuses on the link between ICTs and small and medium enterprises with an emphasis on how ICTs influence economic development in Africa. He describes himself as an "open data/big data evangelist" and is dedicated to finding ways to simplify data for ordinary citizens.
Notably, while a glance at the conference's full program reveals that eLearning Africa holds a lot in common with other upcoming international eLearning and ed tech conferences, it also offers unique sessions designed to respond to some of Africa's specific educational and training needs. For example, one session will focus on the use of mother-tongue audiobooks in Kenyan preschools. Another session, which is aptly titled "Limited Internet Access? Let's Build our own Networks! Offline Teaching and Learning in Sub-Saharan Africa," seeks to explore something that continues to plague online learning efforts in many parts of Africa–namely, access. Scheduled as a half-day workshop, the session will explore the challenge of limited access to the Internet and suggest some possible solutions, including the possibility of embracing an "online-offline journey" or blended learning model.
In the past, eLearning Africa has hosted over 16,000 participants from over 100 countries around the world, but 85% of participants still come from the African continent. This year, organizers expect a similar mix of international and African-based participants to attend the conference.
Feature image: Wikimedia Commons.