The Value of Digital Certifications: HubSpot, Hootsuite, and Google
July 30, 2017
Education is no longer confined to the traditional classroom. The shift away from university-oriented learning has led to the rise of digital certifications: virtual "badges" that indicate an individual's grasp of a specific subject. These certifications can be earned by anyone, anywhere.
Recently, Journalism and Mass Communication professor Cindy Royal of Texas State University investigated the scope and value of some of the most popular digital certifications.
Measuring Non-Traditional Learning
What exactly are digital certifications?
In short, digital certifications are earned by completing an online course of study (and sometimes by paying an accompanying fee). These certifications indicate significant professional expertise in a certain subject. In almost all cases, these programs consist of working through online modules and do not require any sort of in-person participation.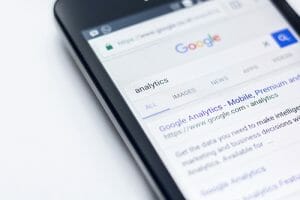 Digital certifications are carrying more and more weight with employers. Hiring managers often view candidates with relevant certifications as both competent in that subject and as someone who's willing to revitalize their professional skill set outside of formal education.
These certifications are available for a wide variety of subjects and platforms. Hootsuite, HubSpot, and the Google suite are some of the areas in which employees can earn a certification. Microsoft Office and Facebook for Journalists also offer certification programs.
Courses for digital certification are often provided by the platforms themselves (e.g., Google offers a Google Analytics certification), while a myriad of third party online education providers such as Coursera, Lynda.com, and Udemy offer certification courses on a wider breadth of topics. LinkedIn has even created a direct integration feature for many of these digital education companies, allowing job seekers to add their newly earned certification to their LinkedIn profile as soon as they successfully complete a program of study.
Cindy Royal, a professor in the School of Journalism and Mass Communication at Texas State University, recently investigated many of the most popular digital certification programs to determine their usefulness in teaching new skills and measuring knowledge.
HubSpot Digital Certification
Starting at $200 a month, HubSpot is a widely used customer relationship management platform. HubSpot Academy provides a number of courses in marketing- and sales-related topics. Many of these are available for free to anyone, while others are reserved for paying HubSpot subscribers.
These courses are not focused specifically on the HubSpot platform. Instead, they offer valuable content in search engine optimization, conversion analysis and reporting, landing pages, lead nurturing, blogging, and basic marketing strategy. HubSpot certifications are valid for two years, a form of insurance against learners relying on outdated credentials for obsolete technology.
The range of free choices has made HubSpot Academy a highly recommended source of digital certifications for marketers and salespeople.
Hootsuite Digital Certification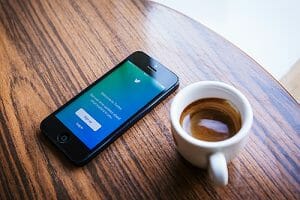 Social media marketing company Hootsuite provides a dashboard that allows users to manage a range of social media accounts from one place.
Hootsuite offers two free training courses: one for the Hootsuite platform and one for general social media marketing. Paid courses include Hootsuite Certified Expert ($99), Social Marketing Certification ($199), and Advanced Social Media Strategy  ($999, presented in partnership with Syracuse University). Other course offerings include Social for Health Care ($400, offered in association with the Mayo Clinic) and Social Selling ($299).
While the platform certifications are worthwhile for those who use Hootsuite regularly in their work, the general social media courses are extremely valuable for anyone who wants to form a strong foundation in social media at the professional level.
Google Educator Certification
The Google suite offers courses and certifications for a number of its most popular tools, including Google Analytics, Google Mobile Sites, and Google Educator. The Educator platform provides free courses at two levels, although there are minimal fees to take the certification exam ($10 for Level 1 and $25 for Level 2).
Level 1 focuses on the use of Google tools such as Search, Drive, Hangouts, Groups, Sites, Calendar, Gmail, Chrome, and YouTube. At this level, the emphasis is on interactive lessons and encouraging student creativity. The Level 2 course covers Blogger, Google Maps, and Google Earth, and advanced features of the basic tools. The content of Level 2 focuses on research, advanced data analysis, and experience learning.
While these are some of the most worthwhile digital programs currently available, certifications can be earned for nearly every major platform and system. As these credentials become more widely recognized by employers, they are an increasingly valuable way to learn new skills and prove mastery of digital tools.