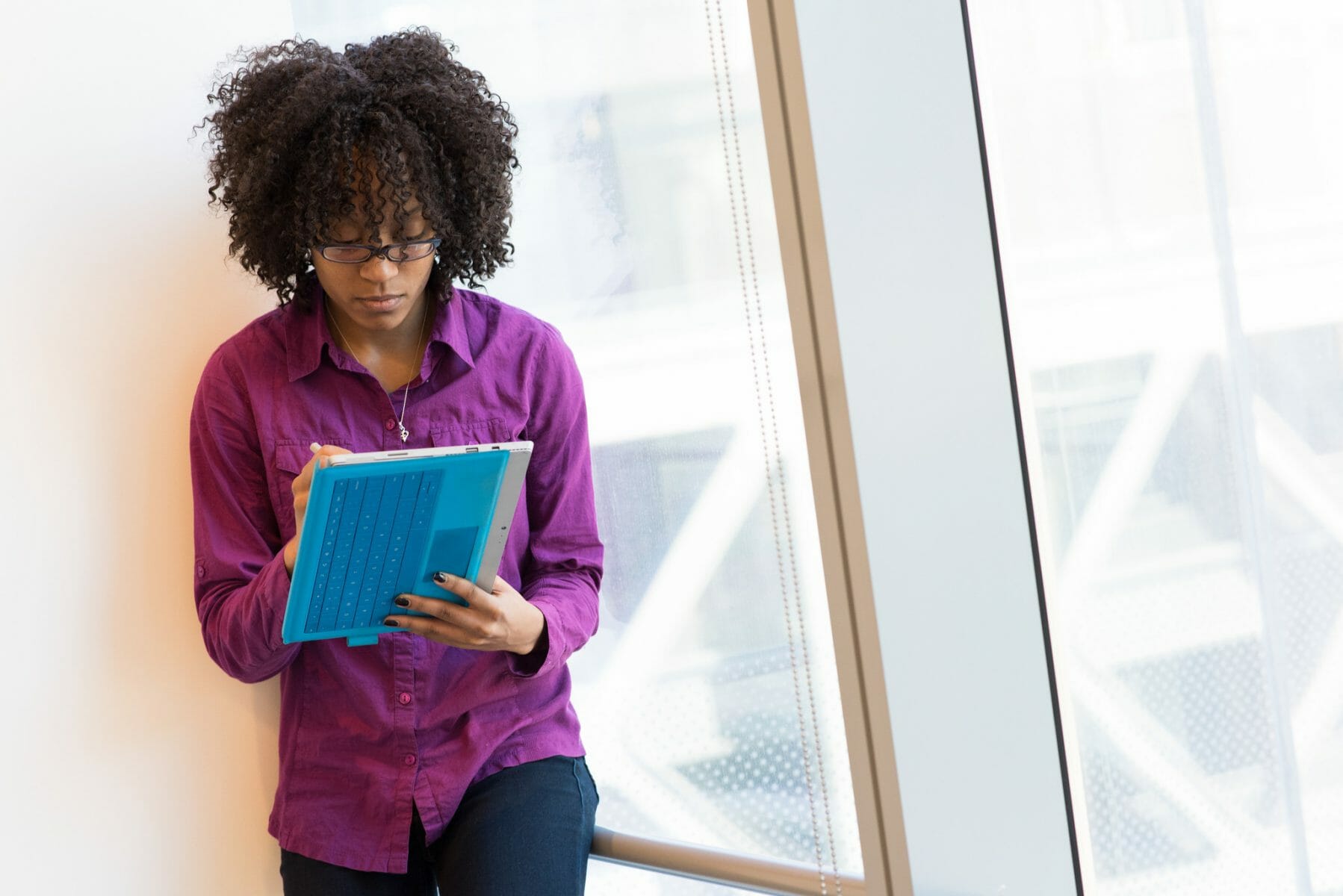 Racial Diversity in EdTech: Explore Just Some of the Companies with Black and Latinx Founders
May 07, 2018
In April, eLearning Inside published a series of articles on women in edtech.  The three-part series explored women in leadership roles, gender parity in the overall workforce, and women founders. In May, following directly on the heels of the Congressional Black Caucus's two-day visit to the Silicon Valley that brought leaders into dialogue with representatives from some of the nation's largest tech companies, we're turning our attention to racial diversity in edtech. The first article in our three-part series focuses on just some of the edtech companies with Black and Latinx founders and co-founders.
Racial Diversity in EdTech: Starting With Founders
Black Girls Code, Founder Kimberly Bryant
Kimberly Bryant founded Black Girls Code to empower visible minority girls ages 7 to 17 to pursue careers in tech. In Bryant's own words, "By launching Black Girls Code, I hope to provide young and pre-teen girls of color opportunities to learn in-demand skills in technology and computer programming at a time when they are naturally thinking about what they want to be when they grow up. That, really, is the Black Girls Code mission:  to introduce programming and technology to a new generation of coders, coders who will become builders of technological innovation and of their own futures."  To build the organization, Bryant cashed in her own 401K to access startup funds and then, struggled to convince others that her mission mattered. Bryant would later tell WIRED that this uphill battle changed in 2014 when Google finally published its diversity statistics: "Suddenly, our phones started to ring, everyone saying, 'Hey, we have this issue — how can you help us?'" When it comes to racial diversity in edtech, Bryant continues to be a key leader in the field.
Torsh, Courtney Williams
Jamaican-born Courtney Williams founded Torsh (Today's one-room schoolhouse) to offer video-based and in-person classroom observation tools to help educators do their jobs more effectively. Williams is an experienced executive with a passion for educational reform. He founded Torsh after more than 15 years of working in the tech industry in senior leadership roles. Williams is a graduate of Columbia Law School and Oberlin College.
Duolingo, Luis Von Ahn
When Guatemalan-born Luis Von Ahn founded Duolingo, he likely had no idea how huge his platform would become. Today, Duolingo is a go-to second-language learning platform for people around the world. While the platform's concept was evidently something in high need, Von Ahn is also a savvy entrepreneur. According to CrunchBase, Duolingo, founded in 2011, has raised more than $108 million since it was founded. A company with employees based around the world, Duolingo also continues to promote racial diversity in edtech from the ground up.
Change Catalyst, Founder Wayne Sutton
While not exclusively an edtech company, Change Catalyst, founded by Wayne Sutton certainly includes education as part of its broader mission. As stated on the Change Catalyst website, "Achieving true diversity and inclusion in tech requires correcting systemic structural and cultural issues across the tech ecosystem. We focus on solutions and engage stakeholders in education, workplace, entrepreneurship, policy and government agencies, plus storytelling through media and entertainment." This isn't Sutton's first foray into the edtech world. He previously co-founded BUILDUP, a non-profit that supports entrepreneurs through educational workshops and a fellows program, and led the development of the NewMe Accelerator, which was the first minority-led startup accelerator/incubator in Silicon Valley.
MentorMe, Founder Brit Fitzpatrick
Mentorship is a proven part of educational success, and this was precisely what MentorMe founder Brit Fitzpatrick was hoping to expand when she started her online platform. MentorMe is described as a technology that "makes it less time-consuming to manage mentoring programs, while also making mentoring relationships more productive and impactful." Notably, Fitzpatrick, a Howard University graduate, recently ranked as an American Express "Top 50 under 40" entrepreneur in the social enterprise category.
Next University, Andrés Moreno
Next University was founded by Andrés Moreno to help people learn English online. Originally from Venezuela, Moreno, in fact, grew up in several countries and along the way taught himself four different languages. He recognized, however, that learning a language is never easy and as a result, felt motivated to start Next University, or simply Next U. With Next U, learners can learn at your their own pace from any location. Next U also offers certificate-based programs to learners to help validate their newly acquired language credentials.
Are you a racial minority founder, leader, or employee in edtech? We're currently investigating a series of stories on racial diversity in edtech and would love to learn more about your work in the field and/or thoughts on the status of racial minorities in edtech and whether it differs from the tech sector at large.  Contact us here.