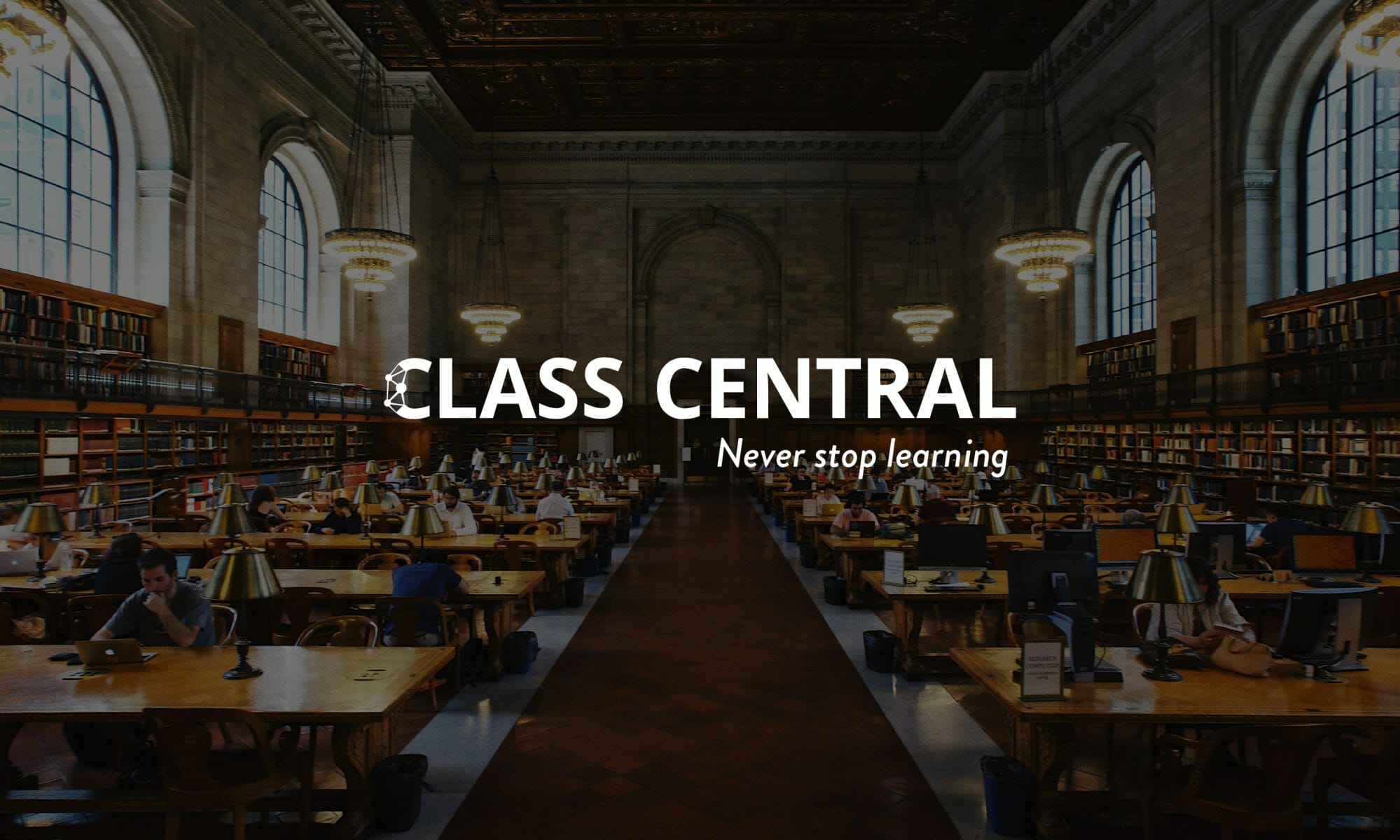 MOOCs from a Learner's Perspective: A Conversation with Dhawal Shah, Founder of Class-Central.com
November 23, 2017
Dhawal Shah is the creator of Class-Central.com, the definitive resource on massive online open courses, or MOOCs. He was one of the 160,000 learners who enrolled in former Stanford professor Sebastian Thrun's artificial intelligence course back in 2011. Since, MOOCs, and the market they have created, have evolved into several new species altogether. I spoke with Shah over the phone to discuss how MOOCs have transformed, what students can take away, what professors can offer, and how they can be improved.
Henry Kronk: You started class-central back in 2011–could you talk me through why you decided to do it in the first place?
Dhawal Shah: So back in 2011, three massive online open courses went live. One was an artificial intelligence taught by Sebastian Thrun. He went on to start a company called Udacity. I was in one of those courses, and while I was in it, more free online courses from Stanford started popping up. Each of them had a different domain and I thought it would be a good idea to start a site that would track them. I built it over the long Thanksgiving weekend. I didn't think it would be a big thing. I never thought there would be hundreds or even thousands of online courses. I just wanted a project that I could show to my future employers. And it's still open sourced. It was quite a happy accident. Within a few months we were getting 30-40,000 users and all on just a one page site that listed 15 courses or something.
HK: When you first took Sebastian Thrun's AI course, 160,000 people eventually signed up for it, there was a lot of talk about MOOCs being the future of education, and there was a lot of hype. How have MOOCs changed since?
DS: Everybody got swept up into the euphoria, courses were enrolling hundreds of thousands of students, and the media started really hyping it up. One thing I've learned over the years is it's very easy to be optimistic when you launch something because you don't have to get too caught up in business models, you just know that if you get a lot of users, you'll be able to monetize it. But I think now we're in a more realistic place.
The definition of 'free' has changed. Now we need to say partially free, or free to audit. MOOCs that were originally free are no longer free. You get charged for certain features, like certificates, or on Coursera, the assignments are behind a pay wall. Another big thing that has changed is MOOCs have found their audience. It's now mostly graduates and lifelong learners, people who take these courses for the sake of career benefit. Earlier this year someone did a study on Coursera and found that 89% of learners are above the age of 22.
Another big difference is I think MOOC providers are a bit more sure than they were six years ago. They're a bit more targeted. They're no longer launching random experiments. They're still doing experiments and tests, but it's targeted at how to monetize or achieve certain business goals.
HK: It's hard to experiment full time.
DS: Yeah, they're big organizations now. Coursera's around 300 employees. Udacity's probably close to that, same with edX. So it's a big shift. The cost of operations are really high.
HK: We've reported lately about how one of the biggest obstacles to bringing any course online, let alone making it a MOOC, is that it's really hard for professors. It takes more time, more energy, and a recent study shows that one third of professors don't even think they're effective. What would you have to say in response to that?
DS: Yeah it's definitely difficult to create an online course. Another challenge is that it takes multiple people to do it. You need people like an instructional designer and someone to do the video. In a real classroom, the professor can do everything. But with an online course you need more people and it costs more too, like $60,000-$80,000 even now. And usually this is on top of the costs of what they're already doing.
But it depends on how you define 'effective.' One way is to look at completion rates. I believe in the whole system; I believe online learning is effective. But you need to build your company around it. So the first step is creating good educational content. I think MOOCs have done a good job of that, getting professors from top universities, etc. But one thing that has sort of been lost is the community aspect of it. You can't just put a course online and expect that people will learn from it. But if you build that ecosystem around it, I think it can be effective. Not for all MOOCs, but for some there can be a better collaborative experience. For example, there is an architecture course on edX where people were posting examples of buildings from different geographic locations around the world. In some cases, people weren't just starting off, they were refreshing their experience, and they were able to lend that to others. So in that sense, I think online courses can be more effective. But just recording a course and putting it online doesn't do anything. Now that companies have begun to figure things out and increased features over the years, it's up to the students to make them effective. That's why you see those who have leveraged MOOCs successfully usually have a degree of some sort already. We can make use of them better than someone who hasn't really had a good education system.
HK: You wrote about this in a recent article titled "The MOOC Semester: Putting the M Back in MOOCs" as in make MOOCs massive again, not that you wrote those words.
DS: That was the working title.
HK [after pausing to laugh]: There are so many studies that show engagement between students and professors and creating a community or social environment helps so much in the learning process. What can providers do to put the M back in MOOC?
DS: So let me just recap what has happened. Originally courses were session base. Everyone would start the course at a specific time, there would be weekly assignments, and everyone would move at the same pace. Now, we have a shifted to a more on-demand model. People are moving in smaller and smaller cohorts. So because of that, the community aspect has died. I was lucky enough to do one of the first MOOCs ever. You would wake up in the morning, check the posts and see what everyone was doing. When we had an assignment, and you had a question, you could check the forums and ask your question. That really helped me finish courses that were hard, and it kept me engaged.
I like what's going on now. I think multiple class start times thoughout the year is a good thing. I don't want to change any of that. But what I think would help would be bringing more learners into the space. As a solution for people who have difficulty learning on their own, I think course providers should publish a catalog of the same courses that are going on at universities and allow all students access to a course forum. This would bring professors into the space as well as other learners. Most people have not done an online course at all. It would be a good way to market the course. The goal would be to just get everybody going through the course at the same time, even if it's multiple courses, to create that collaborative experience.
I'm not an educator. I come from a student angle. So what I propose, I hope is viable to a business. I'm not saying we should do more of the free stuff.
HK: I'd like to switch gears. There's one big distinction among MOOC providers. Some run as non-profit and others run as for-profit entities. Do you think that creates a difference in terms of quality of education?
DS: It makes a difference regarding what they focus on. Coursera is more user-focused and their product evolves faster. edX is more university focused. But as a student, you don't really get a sense of for-profit or non-profit. When I applied to U.S. schools, I had to take the GREs. And a non-profit runs that, and I thought I was being ripped off. As a student, the distinction doesn't really matter.
When it comes to MOOC providers, it matters more on the team that's building it and their vision for the future.
Class-Central.com turns 6 this weekend. It continues to compile every MOOC offered by major providers and universities. If you want to stay up to date with the world of MOOCs, be sure to check of Shah's regular report, MOOCWatch, which he puts out every few months.